Discussion Starter
·
#1
·
I have been planning out some kitty wall playscape ideas and finally took the plunge to start my own at home. Our apartment is 2 bedrooms so having 4 cats and 3 people, it's a bit cozy. I wanted to provide them with some vertical space to run, climb, and jump off of. I picked a wall where they could climb up the shelving and hang out over the doorway. So far, most of the shelving is up (they are 16" L x 7.5" W):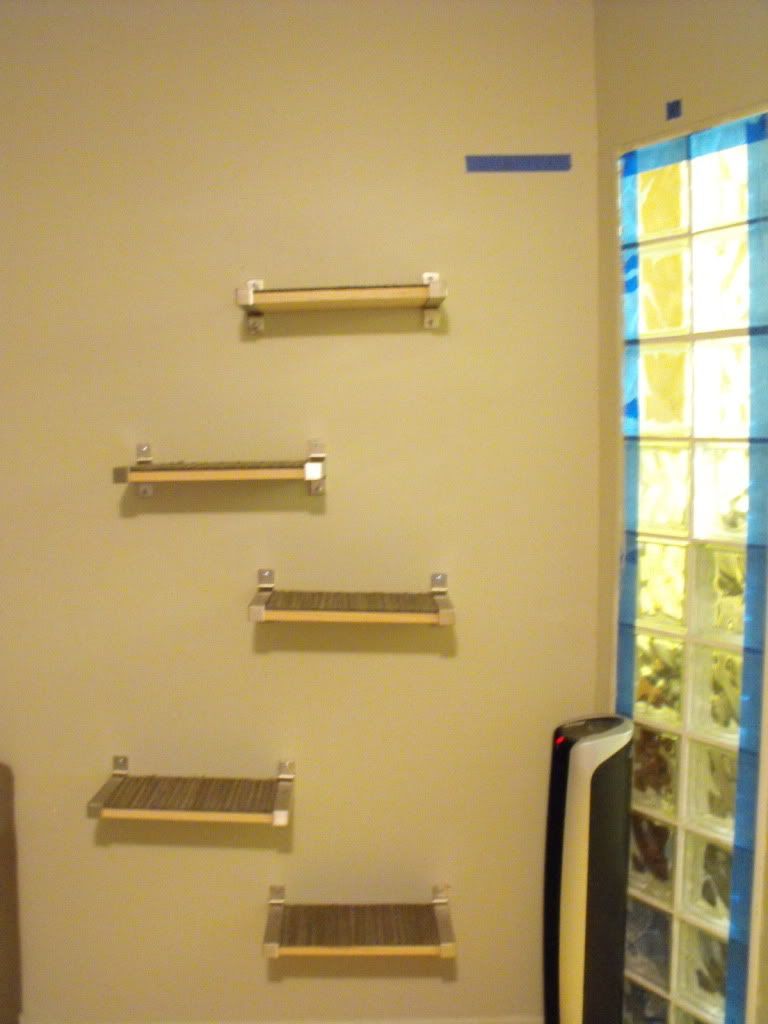 They are actually not that crooked. The camera makes the whole setup look quite interesting.
It's not finished yet. Hopefully next weekend, I'll be able to entice my handyman and friend with more pizza to put up the shelving over the doorway into the kitchen: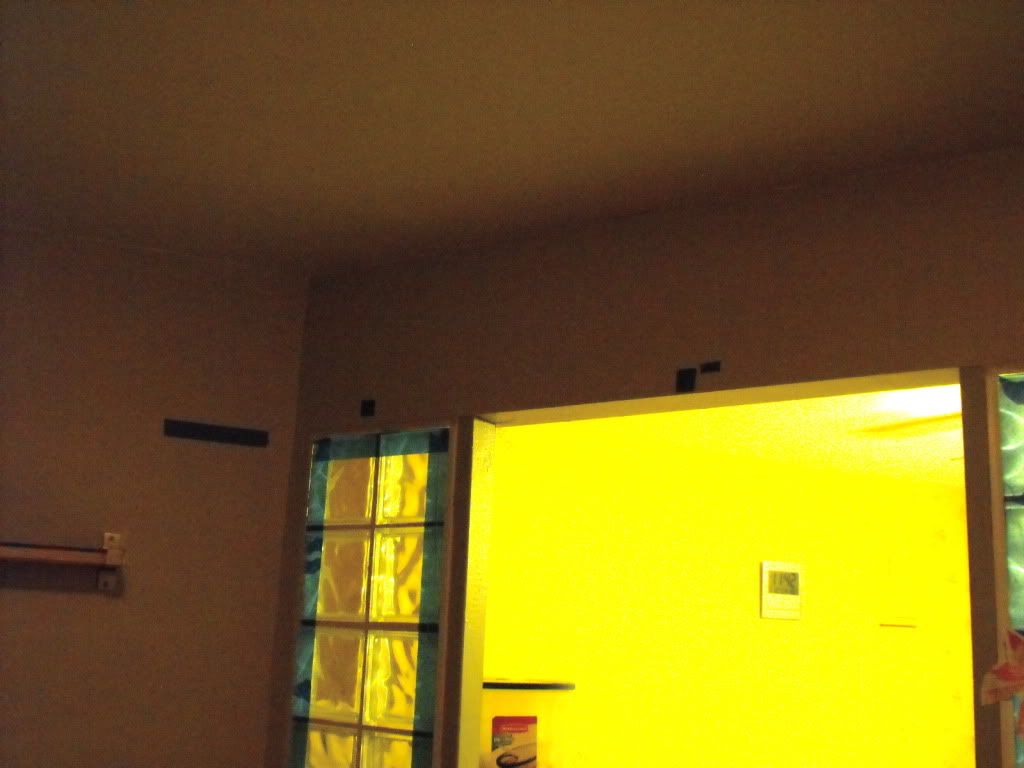 The blue tape is where the shelves will go. The largest shelf will extend extend over the entire doorway. You can't see the tape mark on the right, but the board is about 60.25" long so they will have plenty of space to lounge and look over 'their domain'.
Of course, so far, they have not climbed up yet. Since the project threw off the flow of the room, I had to relocate the cat tree closer to the window, and they were freaking out. They were acting as if it was a 'new' cat tree, and not the same one in a different place...
cats!
I'll try bribing them with some treats in the higher shelves. I am sure that will get them up there. My cats are very nutritionally motivated
So, to conclude, if this does not earn me the "crazy cat lady" monicker, I don't know what will...lol.