My Kitty turned one year old on September 13.
Here she is posing with a cat draft door stop....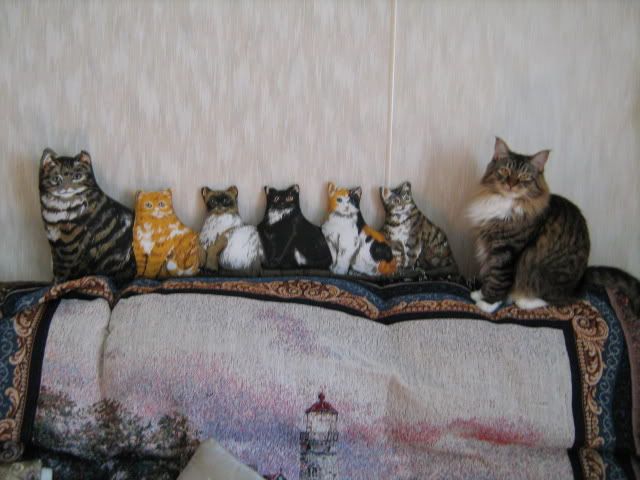 She got a new cat tree since she is bigger now and the top has a cradle shelf which she just loves! After a few sniffs she took to her new tree with delight! I liked it too because it required no assembly
.
She got a new cat tunnel which is longer than her other one but it fits in to the old one nicely so it's extra long now. I think this is her favorite toy. She loves hiding inside and me rolling a catnip ball so it slides underneath and she loves to hide her paws in the opening and push the ball away.
arty
She also got some Petite Cuisine canned food which she loves!