Discussion Starter
•
#1
•
Hello all! Thanks again for the warm welcome! I would like to introduce my two hairy babies Lily (the queen) and Nemo (the joker).
Lily is believed to be a Maine Coon/ Norwegian forest cat but we cant know for sure since we rescued her as a kitten. She acts like a dog, is vocal and responds when we talk to her. She even comes to bed when called (when she wants to) :wink: We have had her for almost 2 years now, she is about 2 1/2 and we rescued her when she was 6 months.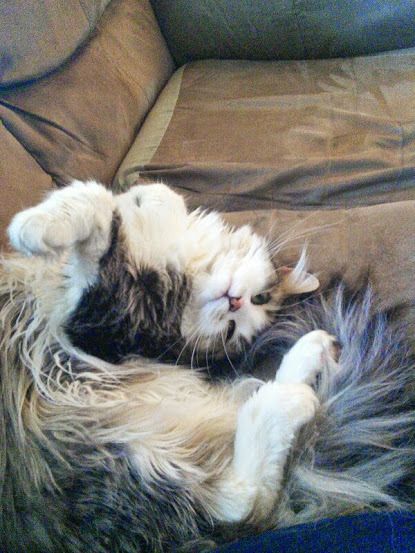 Nemo is our newest cat named so because he loves water and tries to hop in the shower with us (its only cute the first time). We believe him to be mostly Turkish Van but again we cant be sure since hes also a rescue. Sure looks like one though! He loves to cuddle on our laps and run around like the house like a crazy. Hes about a year an a half and we rescued him 3 months ago.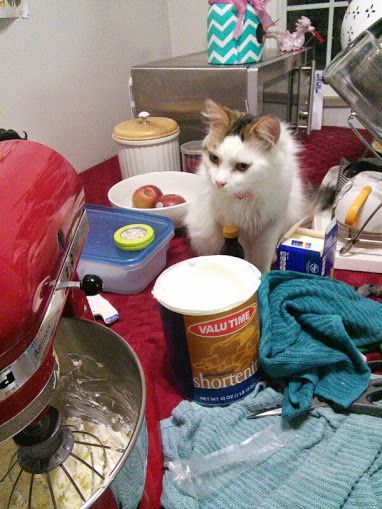 (hes not usually allowed on the table but he was helping)
And finally here is a rare moment, cohabitation :mrgreen: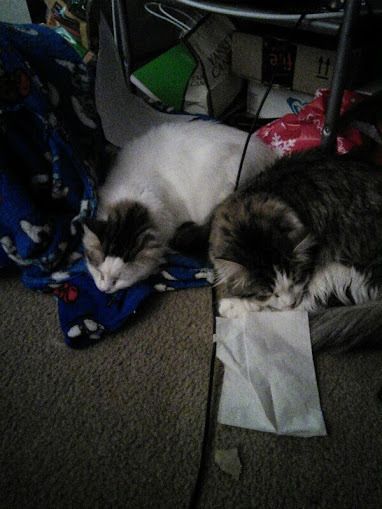 PS: I hope these are all sized properly!