Well, according to my first post age, I've been around on this forum for three years! Go figure! I'm much more of a lurker than a poster, so I figured it was high time for some pictures of Elvis and the new kitten, Sir.
Elvis has been a part of my life since he was a kitten. He was a surprise from my mother when we were much younger. I've been caring for him for the past year or so with plans to continue that care with a small break for taking part in Americorps in the next couple of years.
He went from a rather timid/mellow kitten to an aggressive monster to a grumpy old man. He is dearly loved by everyone he considers his family; any other people can't seem to figure out why we love him so much. :mrgreen: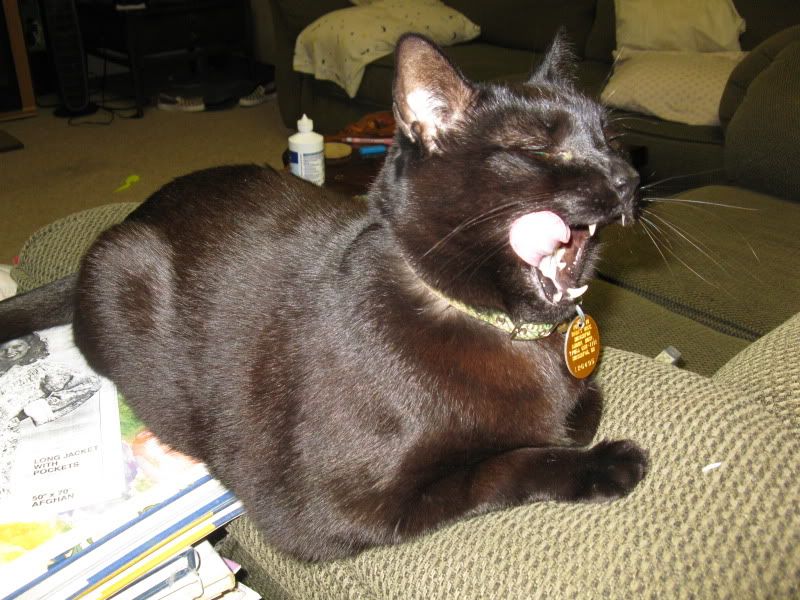 Sir is the newest addition. She's my sister's cat, though since we've been living together since the summer, her care is split pretty much evenly between us. It's been at least twelve years since we've dealt with a kitten and Sir is NOTHING like Elvis was. She is a ****-stirrer for days and must be into and out of everything.
She is, however, completely sweet and is just getting to the point where she likes to sit in laps for a good nap or scratch every now and then. Before this time, she was tearing up the walls, sleeping, and then repeating the process. She plays hard, cuddles, and then sleeps.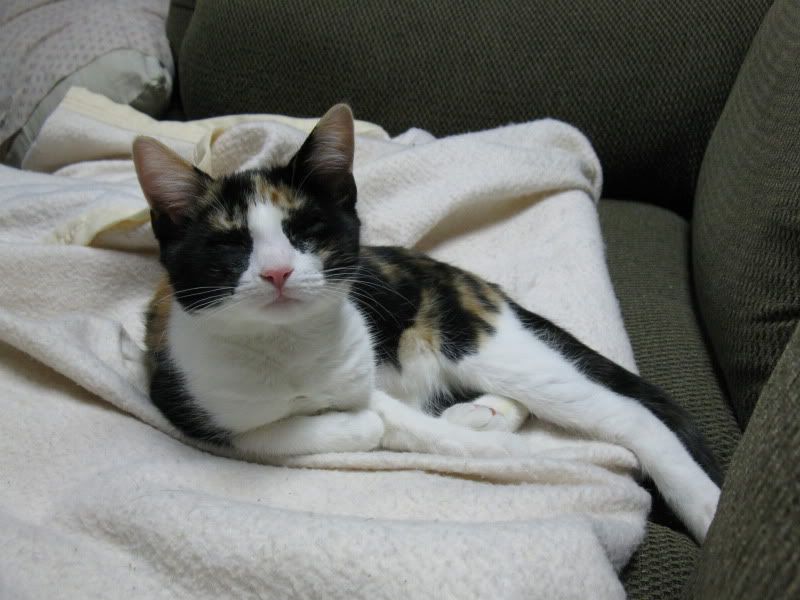 This is a RARE moment.