Discussion Starter
·
#1
·
I know you've missed us. ...right?
Here's what started this little post: I won a Minted.com (paper company) gift card to use for Valentine's Day - and here's what I am sending to my friends! I have to share it with you: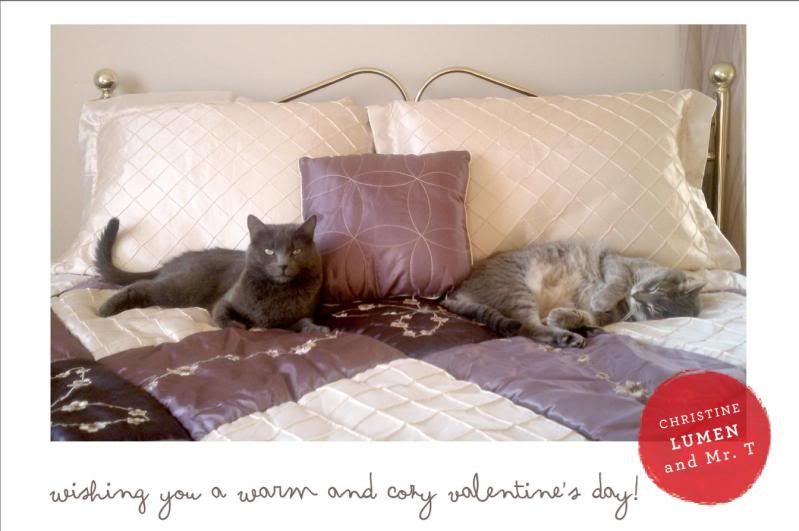 ..and then I realized, wow, I really should upload more pictures on CF since it's been ages! So here we go:
First, (okay I lied, one pic is not of T and L) - a picture of two little siblings that have been around my apartment complex. They have the sweetest little faces but won't let me get close.
Wish I could have gotten a better picture. Yes, I fed them.. and man were they hungry!
..In no particular order: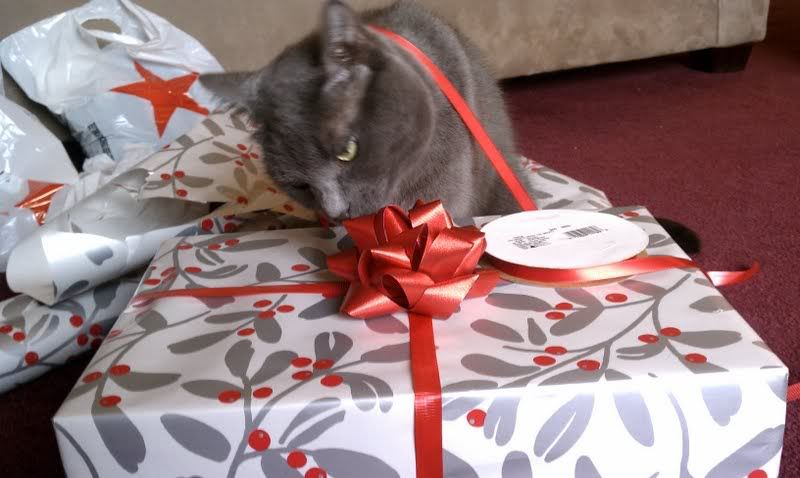 Lumen helping me wrap Christmas presents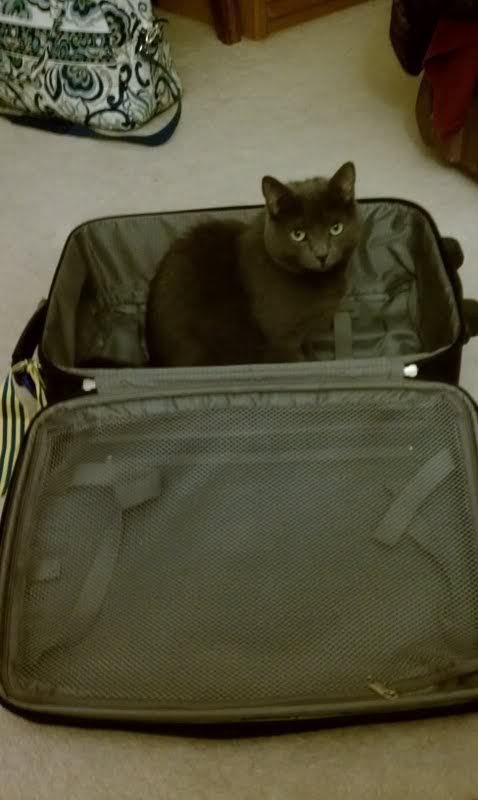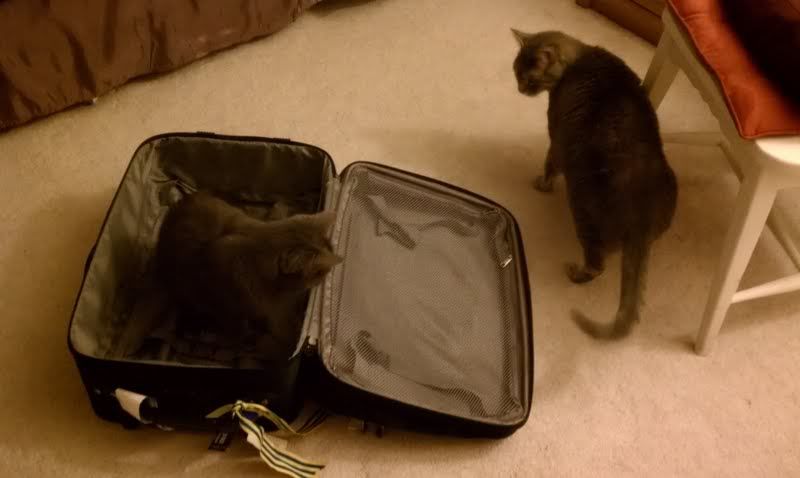 They really wanted to come on vacation with me.. although not together. They wouldn't both sit in the suitcase at the same time.
The vet smells funny...
WHY WOULD YOU WAKE ME UP?!
Mommy is warm.
Model T. Haha, get it?!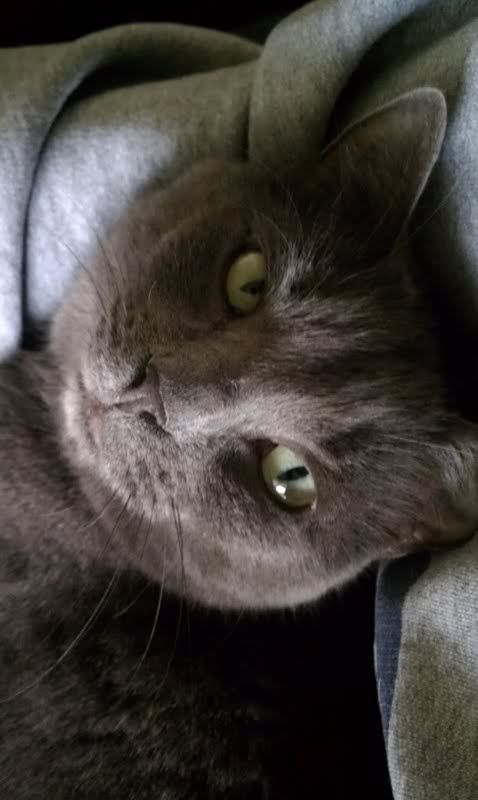 Okay, and Model L. Not as witty as Model T.
He looks SO MAD HERE!
Look how little his belly is getting! So proud of my little man! Lost 25% of his weight, down to 15 lbs now!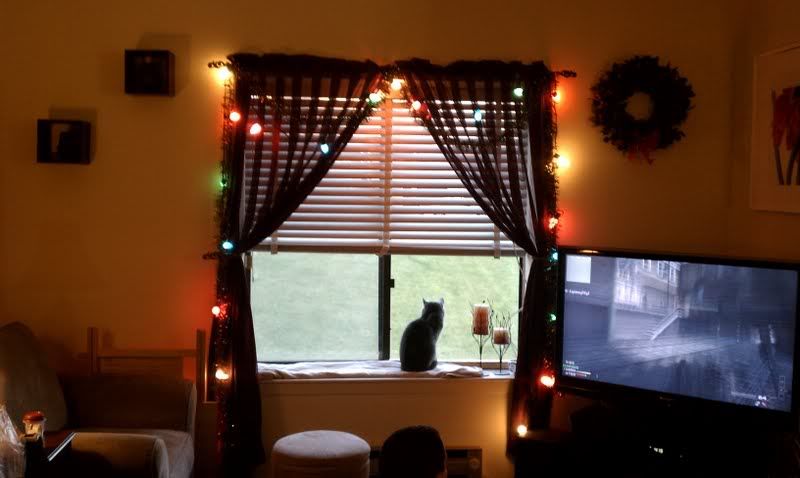 Lumen in the window.. while boyfriend plays Call of Duty. LOL.
CHICKEN?!!! I wish I were a little bit taller..
Cracked out Tequila, after getting a new Christmas present - a catnip shrimp. You shoulda seen him.
Can't see me!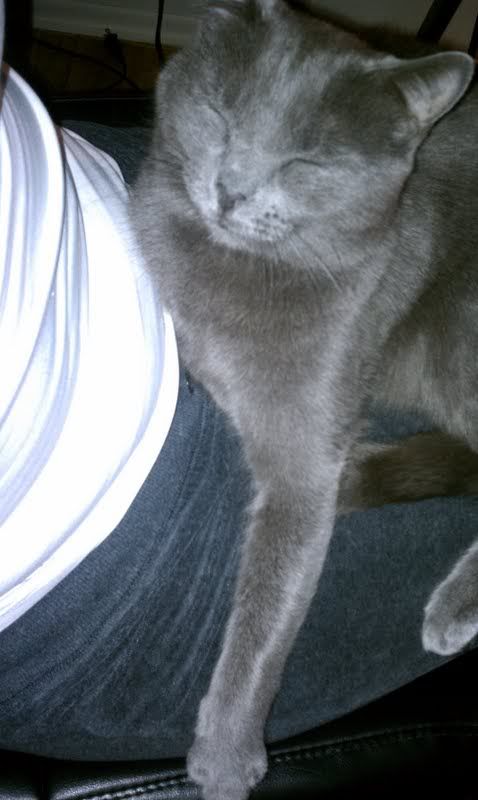 Happy Face!
(little purr monster!)
And my favorite..
Fuzzy little piggies. :luv
Enjoy!!!