Discussion Starter
•
#1
•
I got a digital camera for Xmas (seems to be a trend, a lot of people's recent posts say they got a new camera too!), and I've been going crazy taking pics of my fur kids. I got some great ones of my Rottie puppy running in a pasture and ones (below) of Roddy and Tiny being lounge lizards.
Hot Rod in his "donut." He's in Steele's crate in these pics. At first, I had to put him in there because he was having potty accidents quite a bit before I could get him to the vet. Now he goes in there because he likes to sleep on Steele's blankies (the last pic).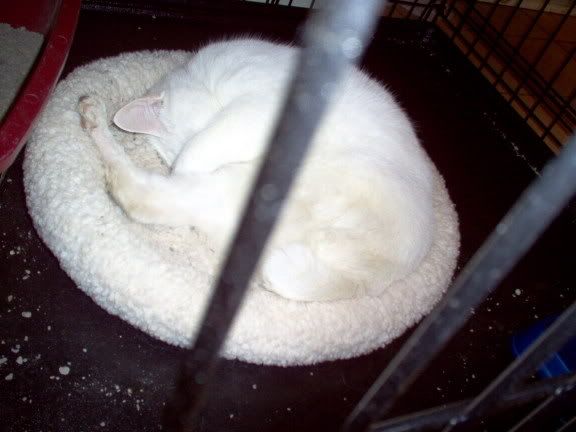 "Donut" close-up. I love the way he sleeps! He looks like a fuzzy marshmellow... :lol: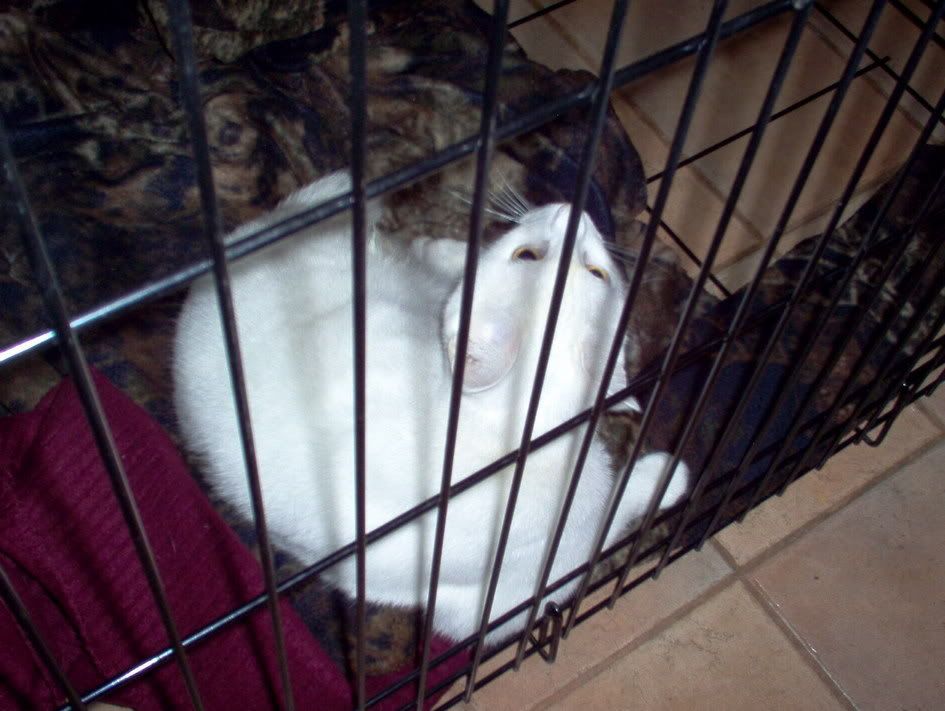 This is from today, after he decided that Steele's blankies are more comfy than his own "donut" or his fluffy comforter next to the fridge. [sigh] Cats are like kids, y'know... buy them the expensive toy and they just want to play with the box...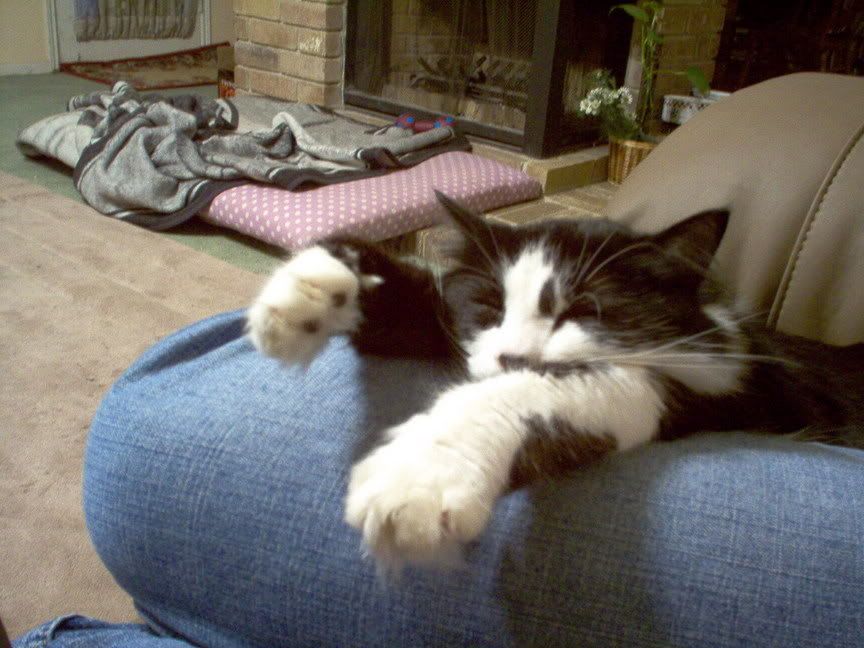 I was playing a video game and Tiny decided we was going to "help." I love taking pictures of him, he's so photogenic.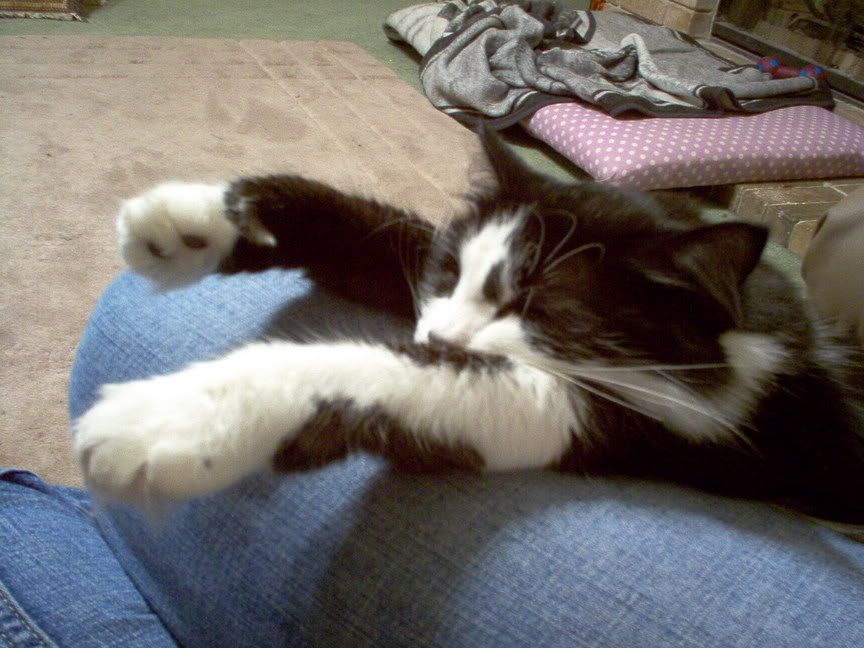 Another pic about 2 seconds after the first one. He's sleeping on my legs, in case anyone was wondering what the blue-jeaned things are. That pink and grey thing in the background is not a people-bed, BTW, it's Silver's dog bed. I made it myself!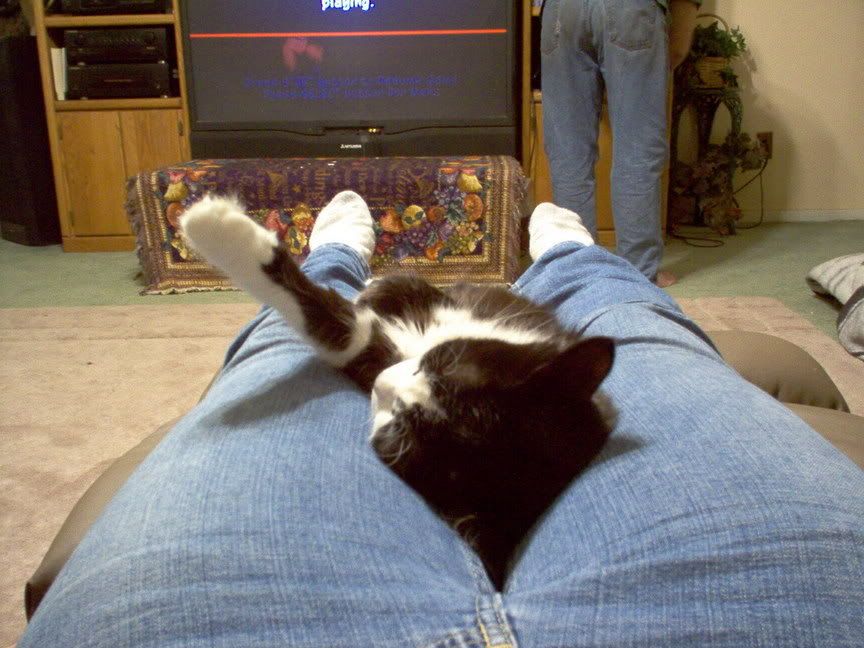 Later on that night. He's so weird... Ignore my boyfriend's rear end in the pic. He wouldn't get out of the way.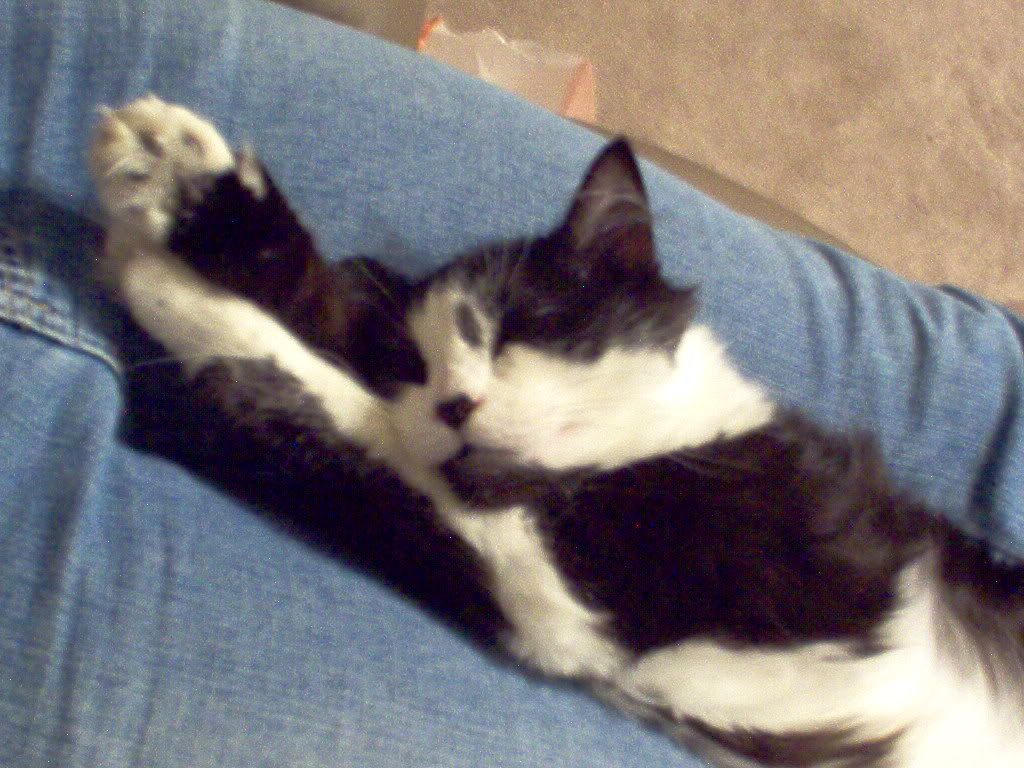 I guess boyfriends are useful for something, because he took this one and the next. Tiny looks so comfy. I wish I had a giant pair of legs to sleep on if it's that comfy!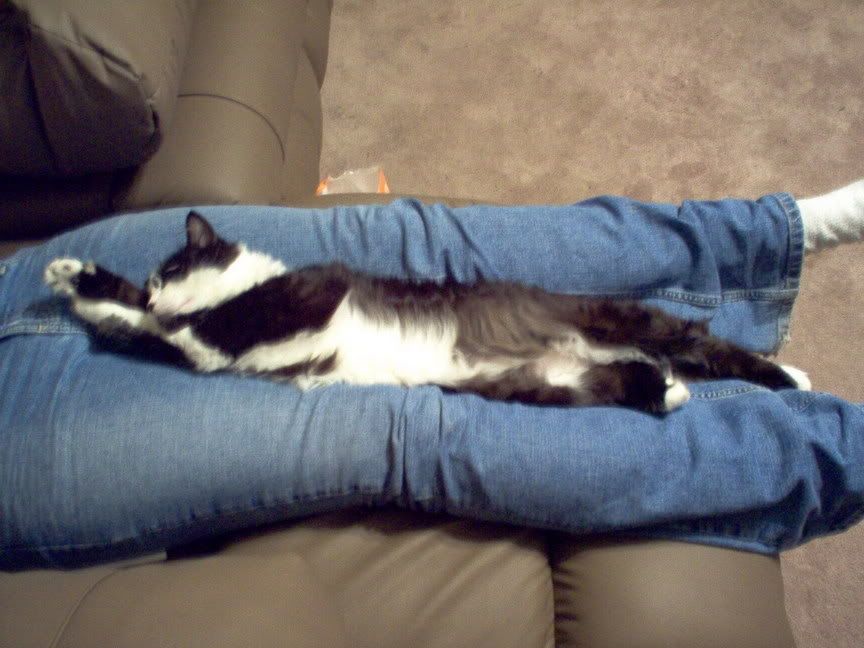 Long kitty!!! He stayed there through the whole movie we watched last night. He missed the whole thing!
-mynee