Discussion Starter
·
#1
·
Maya was meowing this morning to get our attention (it was the first time she did this). My boyfriend went with a book in his hands to go read in her safe room and pet her at the same time. This is not what she wanted... she dashed out of the room the second my boyfriend opened the door (even if he had his foot blocking the way, she jumped over it).
All the questions we had regarding what would be the best timing to introduce all the cats were answered...lol
Anyway, it went not too bad. Actually, I would say it went well for a first intro.
Maya first ran in the living room where Patch and Treize were. When she saw them she decided to hide behind the couch but soon got out and looked at them from the side of the couch.
The three cats first meeting (sorry for the mess!):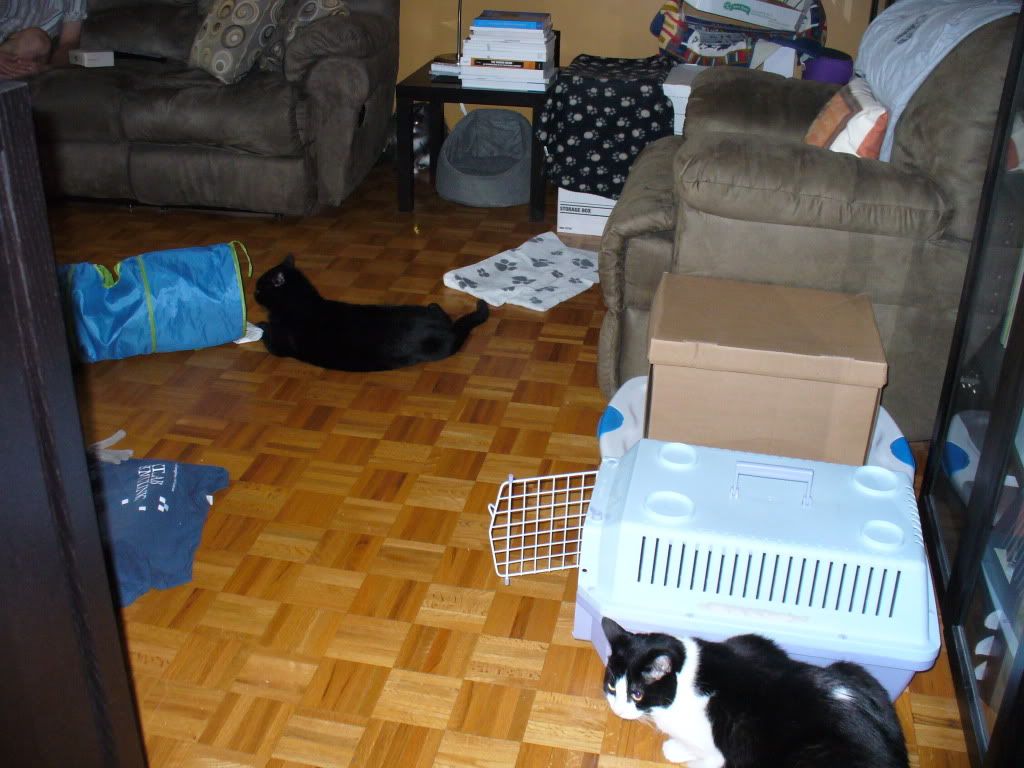 She hissed and growled each time one of our boys (or us!) approached her. Treize went on anyway.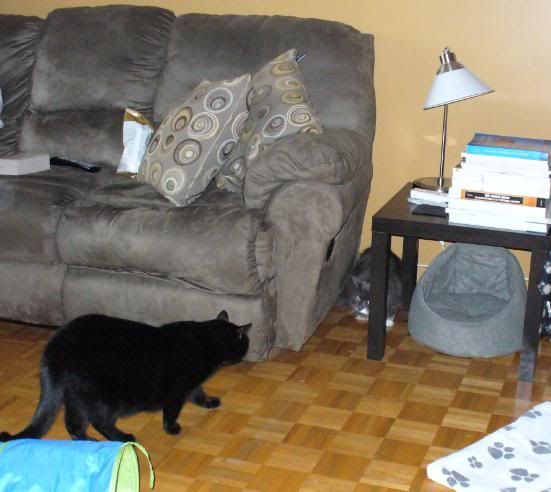 She went on exploring the living room and Patch followed her (she eventually turned around and hissed at him but no swatting):
Three cats:
Maya:
Patch went on investigating her safe room while she explored the rest of the house:
She was out for maybe an hour and a half and in spite of the hissing and growling I think it went well. No fights! Except one between Patch and Treize for a few seconds.
Patch looks scared of Maya though. He runs away when she growls or hisses at him. When she hisses or growls at Treize he just replies and doesn't go away. I thought Patch was our alpha but I think Treize might be the alpha with this new cat group.
We are thinking about repeating the experience each time that we will be home for more than an hour in a row. What do you guys think?