Discussion Starter
•
#1
•
Booger is my 7 year old bi-color domestic shorthair. He displays the mask and mantle pattern with a goatee on his chin, large splotch on his nose, and small black spot on the left part of his nose (hence his name). I've posted some pictures below that show his features.
Booger is a very large cat -- he is long and tall, weighing in at about 16 lbs. To get an idea of how big he is I included a picture below of him laying next to my parent's full grown female German Shepherd who weighs over 80 lbs. Suffice it to say, Booger is pretty darn big.
Booger and I have been together since the day he was weaned. One of my parent's cats got pregnant while I was away at college and I told them I wanted a kitten if one of them came out as a black and white bi-color. We didn't think it would happen since the mother had a gray tabby pattern and the father was unknown. She ended up having 6 kittens with all different patterns, just one of them being black and white. I traveled home to pick up my new kitty immediately after he was ready to be weaned.
Booger and I have been inseparable ever since. He does many cute things that make him beyond adorable. For example, he loves to stand on my chest while I'm leaning back in my chair and groom my facial hair. Every now and then he'll also bite me rather gently on my chin or cheek. I call this process the "bite and lick". He does it several times a day, any time I lay down or sit back in my chair. He also jumps up on my bed when I lay down for the night and kneads on me through the covers. This involves lots of purring and drooling! He'll eventually fall asleep on top of me for the entire night. Booger also loves to drink and play with water from my elevated faucet (picture below) when I turn it on for him. He's also a very vocal kitty, meowing whenever he wants my attention. He's definitely a lap cat.
Booger lives indoors with me, but I do take him out once or twice a day to get some fresh air. He's not allowed to get more than 20 or 30 feet away from me, however. I'm just too afraid that something would happen to him if I let him outside unsupervised.
Some Booger related media --
Tribute video I made with various pictures of him:
Pictures:
Handsome kitty!!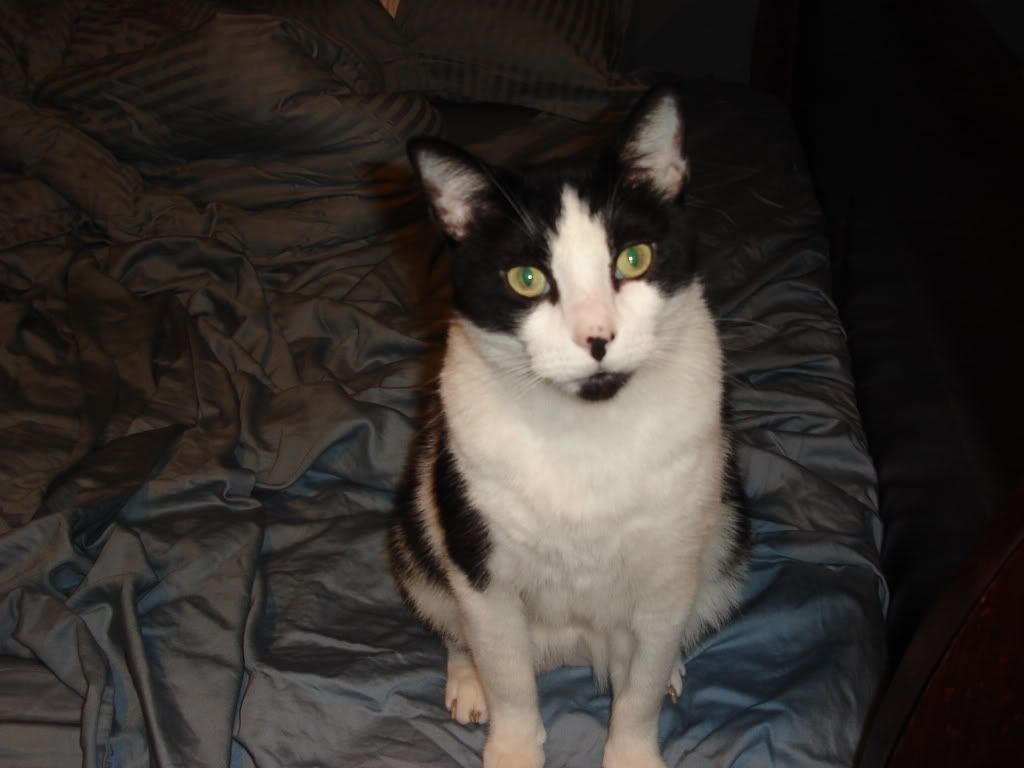 Lazy kitty!
Big kitty! This German Shepherd has nothing on me!!!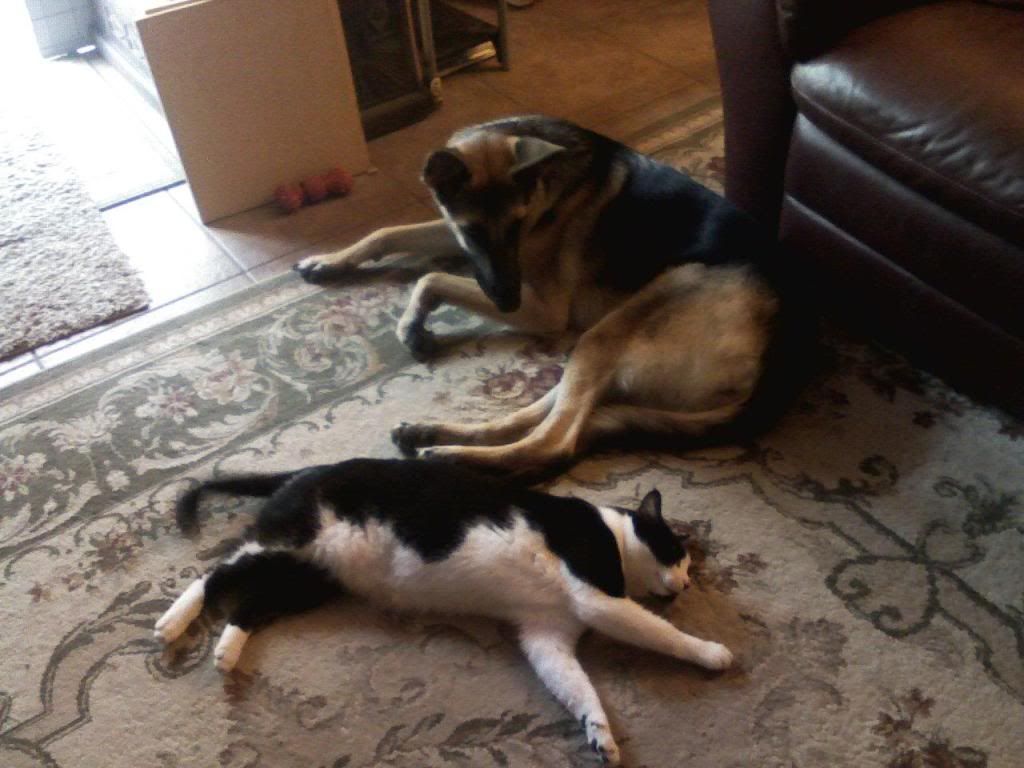 Booger loves to drink from this faucet and play with the water!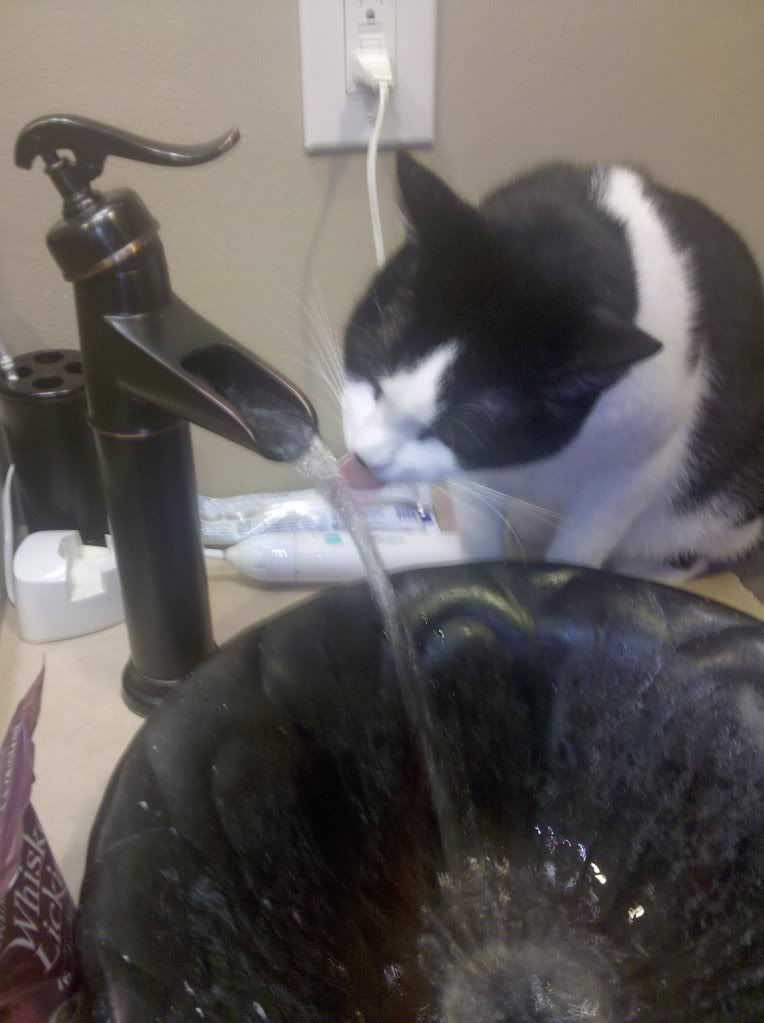 Booger loves to roll in the dirty when I take him outside with me.
Booger has a little bed I made him out of a blanket on my desk so he can lay near me while I work on the computer.