Discussion Starter
·
#1
·
Hi guys, I was thinking today, that it would be good to be a member of a Cat Forum, so I Googled it, and here I am!
I am Jamie Murray, I live in Scotland, and am interested in gardening, cars, and animals!
And the animal in question isn't an animal... She's part of the family
Meet Buttons!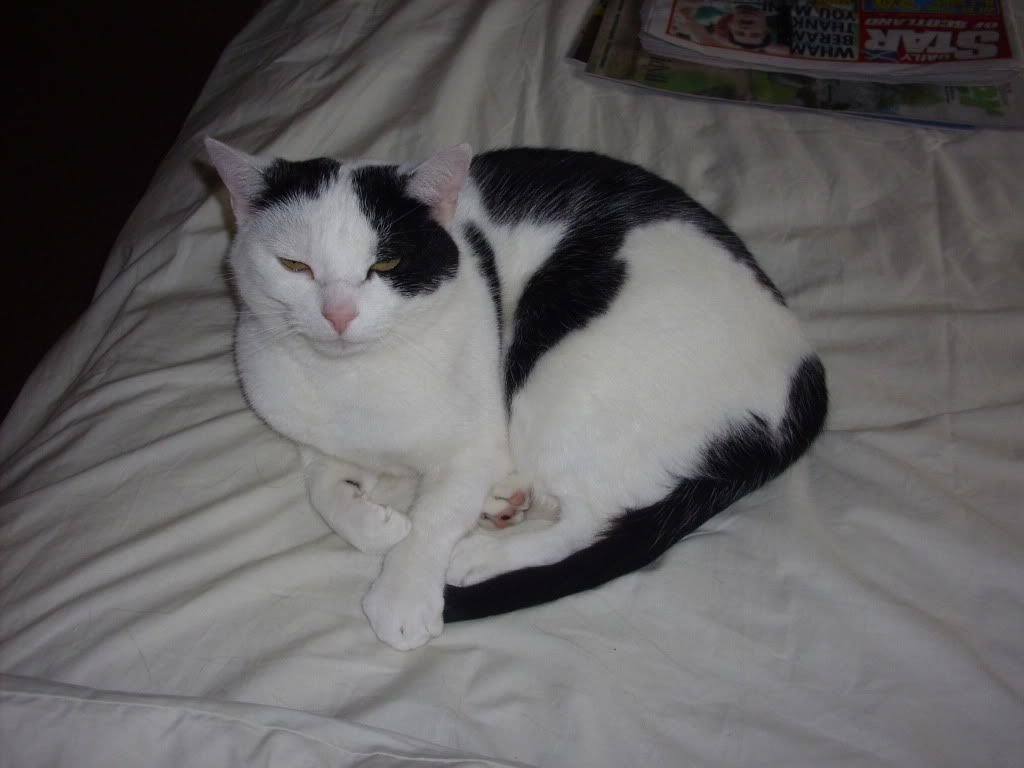 She's a 6 year old British Short hair, very small for her age, and is a loveable, yet timid cat.
She was born on 22/07/2004, so in a couple of months time she'll be 7 years young!
The white hairs may be appearing in her black patches, but she's still very much young at heart (proved by her jumping around chasing flies around the garden yesterday!)
As I said at the start of my thread, she
is
one of the family
Heck, how many people do you know that give their cat a middle and last name!?
Anyway, in case you hadn't guessed I do go on a bit, so I'll bring this introduction to a close.
Hopefully I'll meet some other nice people on this forum