Discussion Starter
•
#1
•
On April 2nd I brought Ginger home from the streets of the neighborhood I worked in to have her babies in a safe environment and to help do my part in stopping the pet overpopulation. Although I didn't bring her into my home, I brought her into my life and my heart (not to mention my checkbook). She lived in an outdoor enclosure and gave birth to and raised 5 beautiful healthy babies, 4 girls and 1 boy. Unfortunately I haven't been able to find Ginger a furrever indoor home, but she does have furrever outdoor home here with me now.
On monday Ginger was spayed and her life is now forever changed. No responsibility no heat cycles, just living life for her. So Tuesday night she got her first taste of life out of the cage since her babies were about 2 weeks old. She wore a harness and leash--teaching her where she lives first and can't let her roam from until she is healed from her surgery. She has been out each night since on the harness and leash--and is taking to it well for an adult who has never been on one.
Here she is enjoying the porch--she was scared to leave it at first--but now loves laying in the grass.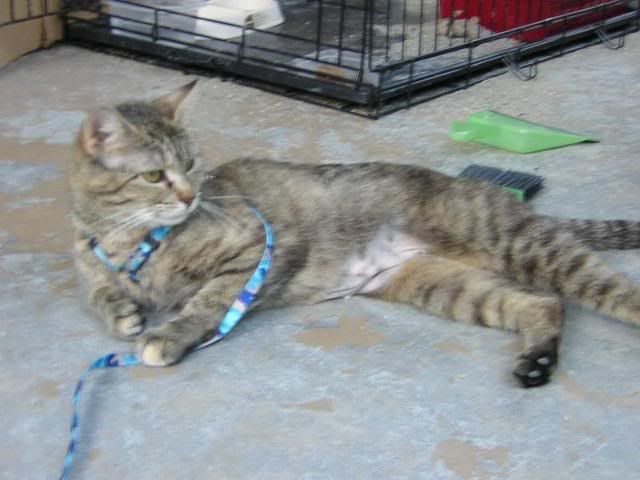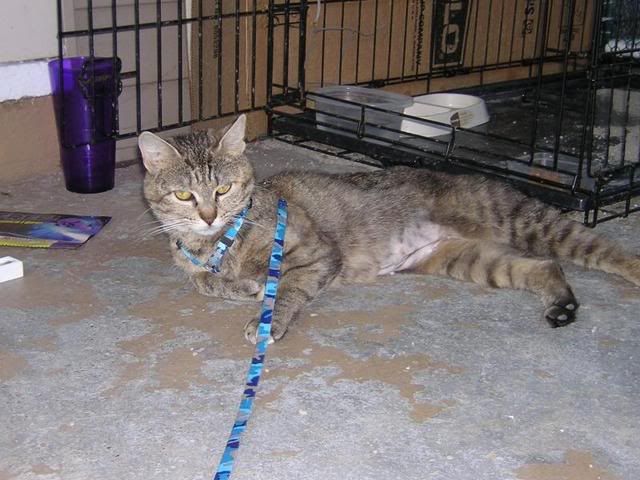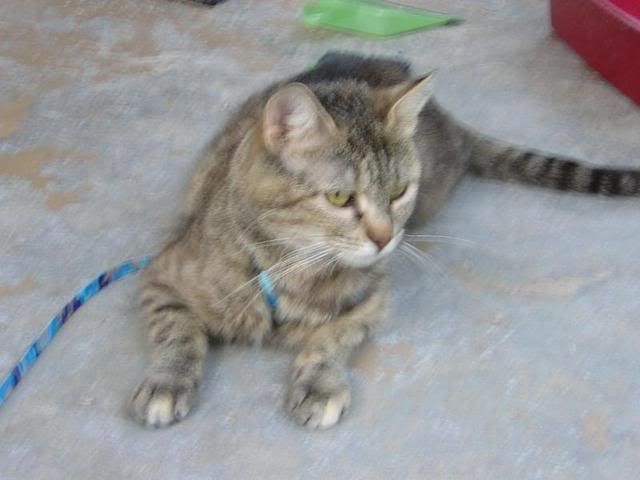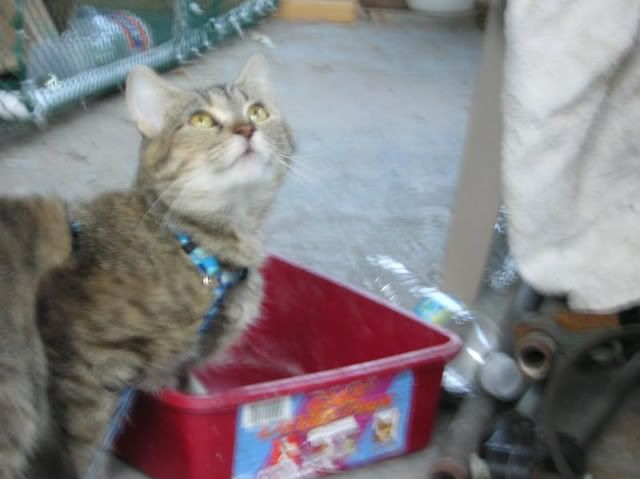 Enjoy!!
Leslie