Discussion Starter
·
#1
·
We finally picked up 2 of our 3 kittens yesterday!
We were stuck in traffic on the way home so it took us longer to get home... almost midnight. Keiko wailed all the way home but instantly warmed up to us in about half an hour of being let out of the carrier!
I have been taking loads of photos and we've been so blissfully happy since we took them home
We are picking up no. 3 in about 10 days! Can't wait for Columbus too!
Here are some pics!
Together in the cat carrier!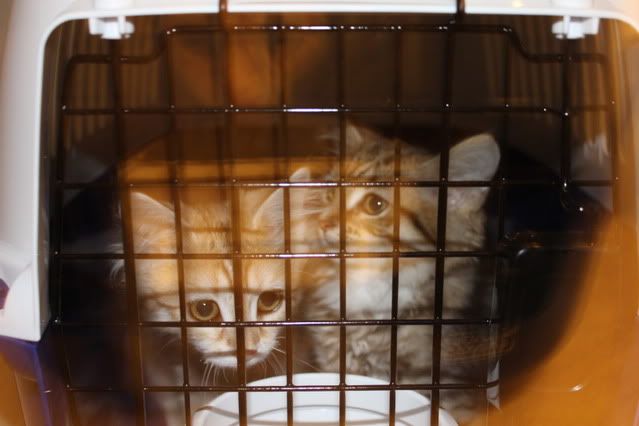 Ciara exploring the room...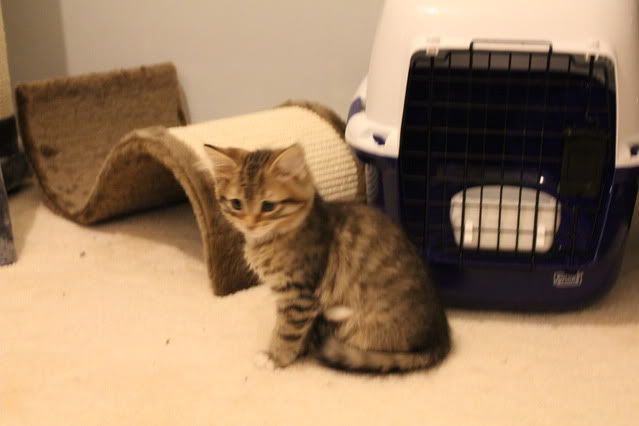 Keiko having a quiet look..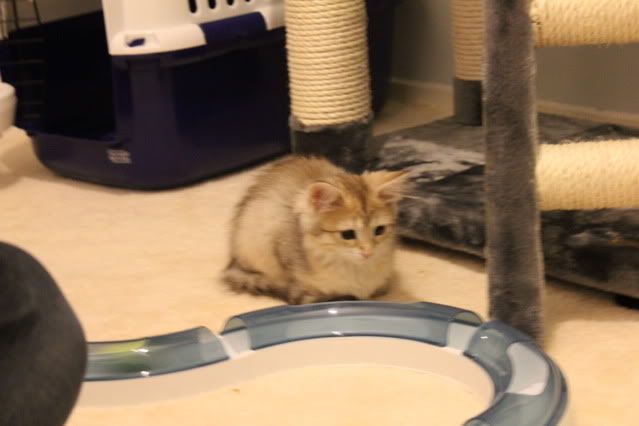 They found the litterbox!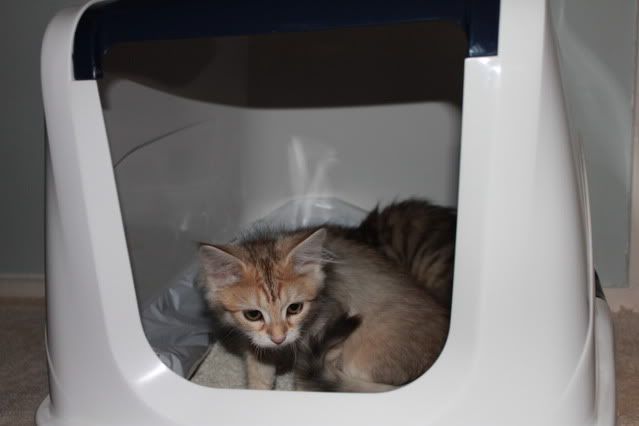 Keiko started eating just an hour after we got in!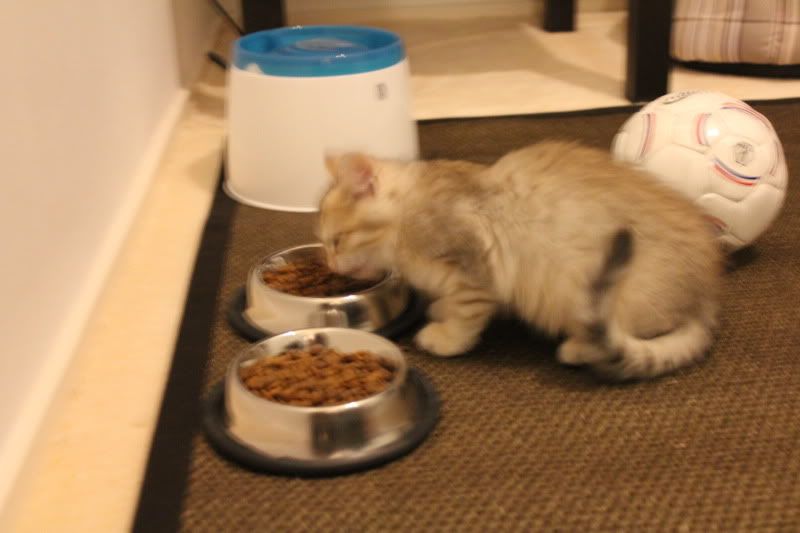 Ciara climbing on me this morning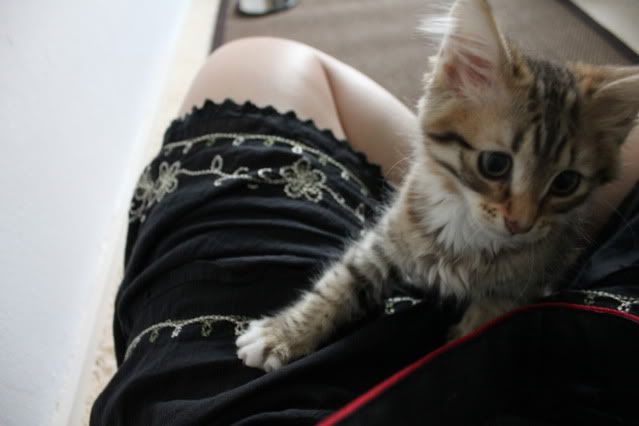 Ciara playing with "daddy"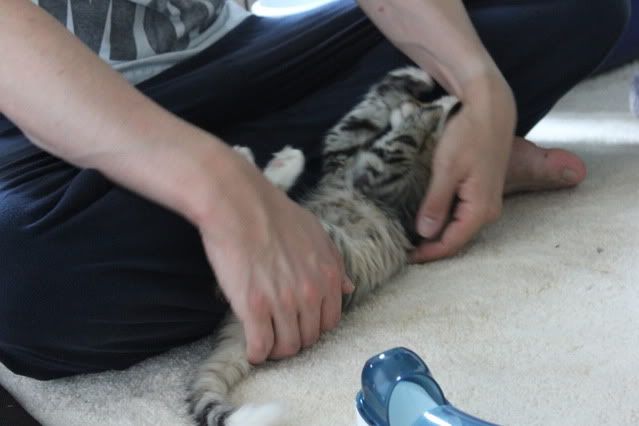 Ciara loving the ball toy and Keiko was still half asleep...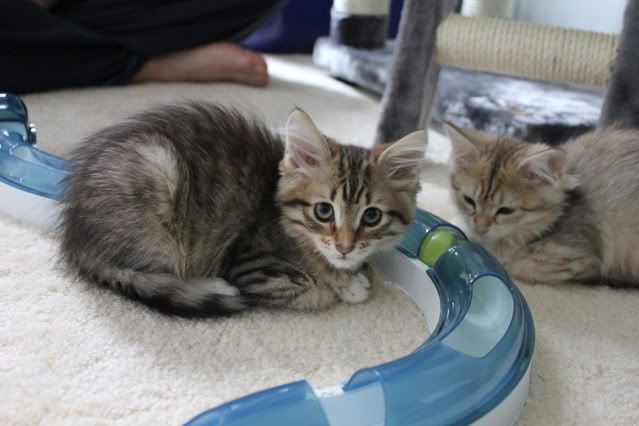 Both girls loving the scratching post in their room!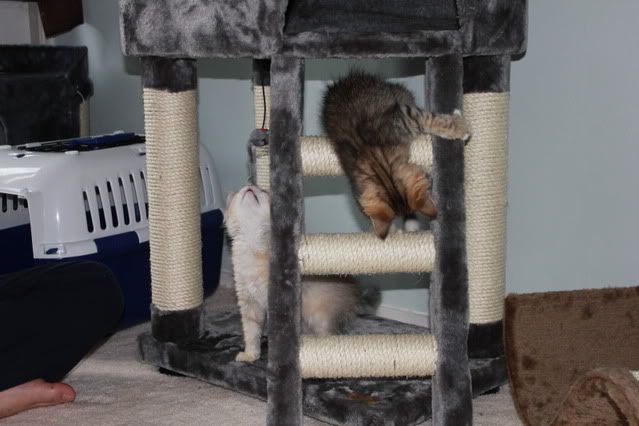 Keiko loving the water fountain
Both enjoying the living room scratching post!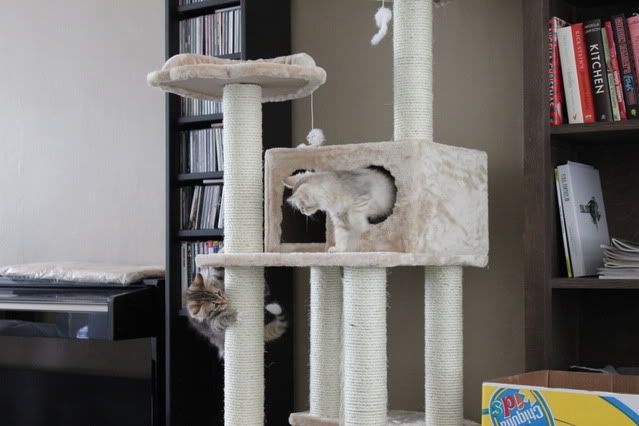 Both loving the birdie toy!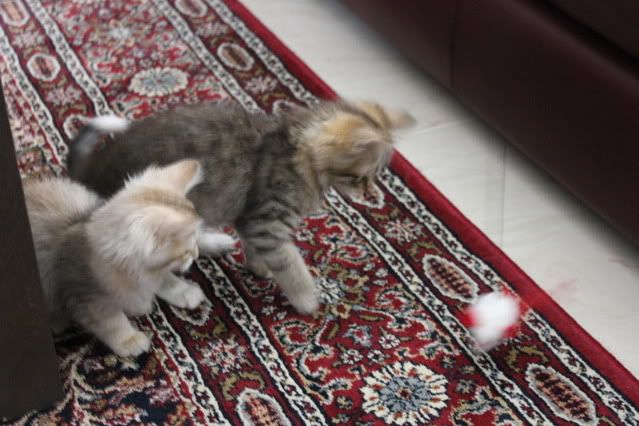 Finally a face pic of Keiko as she was very shy...
I have already made over 167 pics today and I play to take more pics as they grow older!
Having them has already been such a great positive influence on our lives...