Discussion Starter
•
#1
•
I have four cats, all indoor now.
This is Tigar, he is missing and eye that had to be recently removed. He has always been a sweet heart. Now im getting used to him being inside.
This is Kilala. I got her the same time i got Tigar. She is affectionate when she want to be and loves to sleep on my bed with me. She had four kitten and i kept two of them. They are the next two pictures.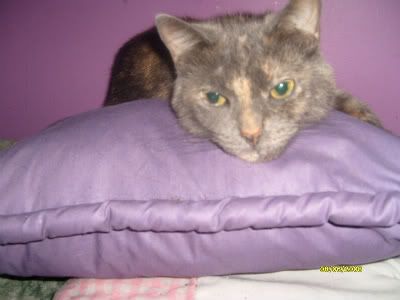 This is Angel. He has a special place in my heart. I had to bottle feed him when he was a baby because he got very skinny.He was the runt but surprisingly he ended up being the biggest of them. He get into everything and cries when he doesn't get what he want. Very Loudly!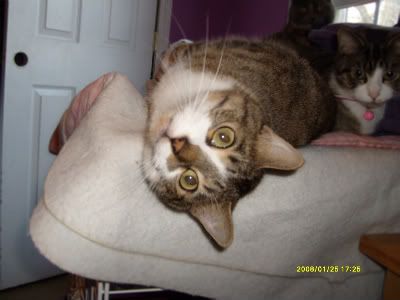 This is Tinkerbell the other kitten of Kilala's. She is very picky. She doesn't like to be held, but will let me pet her sometimes. She is in love with my rabbit though. She is actually very tiny and light. Her brother Angel always picks on her but she doesn't let him push her around.