Discussion Starter
•
#1
•
Okay, so we don't own them all. (Actually, we don't own any of them). Four of them have gone off to their fur-ever homes, but they've all come to us for a period of time. After our last foster failure dog, we can't foster dogs anymore. (As we have 5 dogs now), but we can foster kitties!
Anyway, here was our first foster kitten. She came into the shelter with her mom and all her brothers and sisters and was put on the kill list because she was under the weight limit to be spayed.
Her name is Mika now.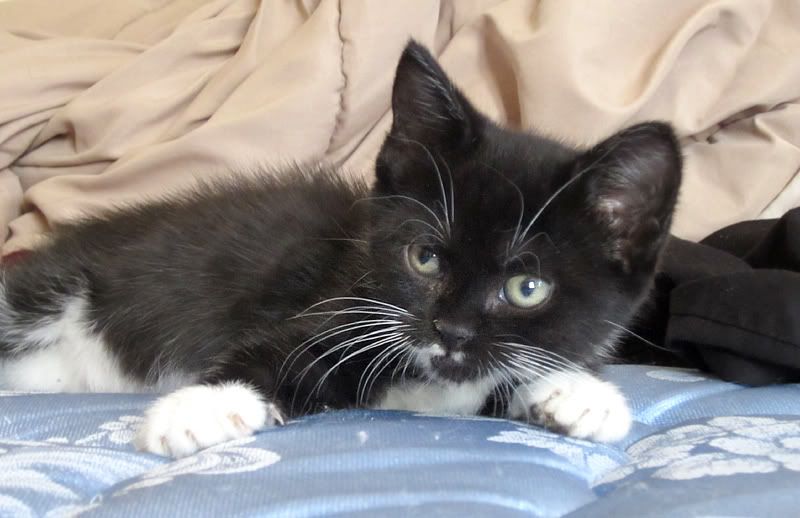 These guys are from a rescue that we're fostering for now. These guys were thrown out of a car window, but didn't seem to suffer any physical or mental trauma from it. They were both cuddly little motorboats! They both got adopted together.
This one is Ben.
This is Jerry.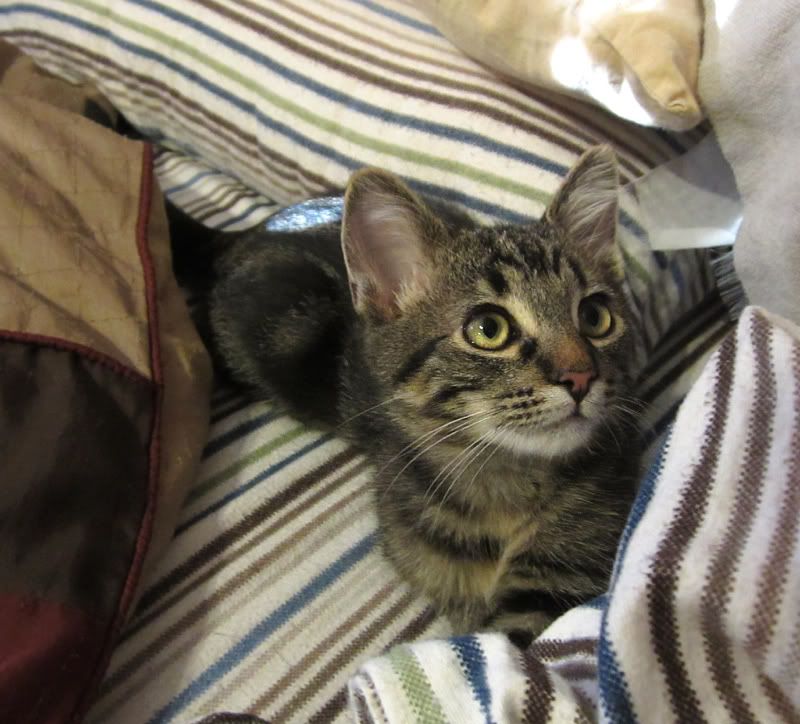 Goldie also stayed with us when we had Ben and Jerry. Someone abandoned her at Home Depot. She had two kinks in her tail and wasn't social with other animals. While the rescue's policy is to only adopt cats out to a home with other cats, or two cats together, they made an exception for her. She didn't like the boys at all, but she loved people.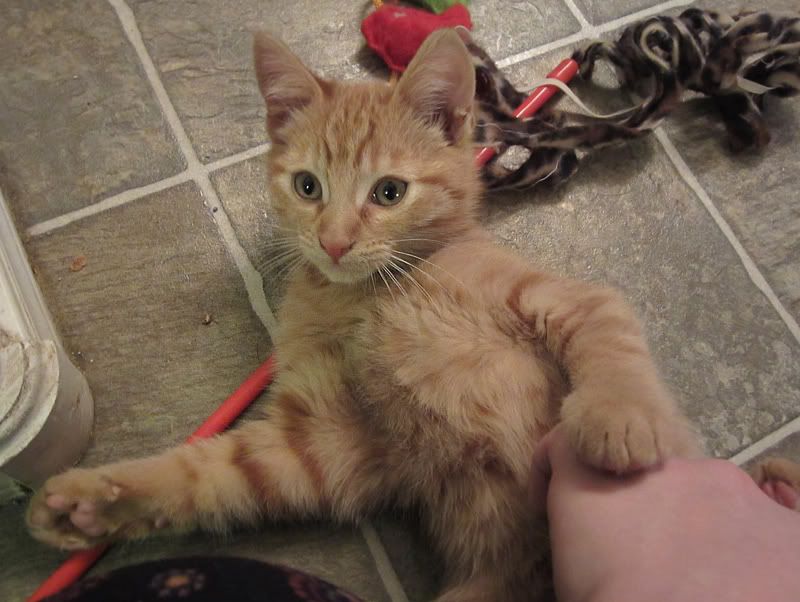 This is Jackrabbit. We're keeping him with us right now because he wasn't doing well at Petco at all. He was horrified and hid under his blanket in the cage. He's just not sure of his surroundings, and he likes to be in a confined space, so he hides most of the time. If we get him in our lap and hold him, though, then he's fine. You can tell he's still not entirely confident - look at those pupils. Poor baby.
This is Sooty, also getting a cage break from Petco. He's a total love bug! Lots of purring, rubbing against us, and even licks our face. (I've never had a cat lick my face before - I learned that it's painful)! lol He's super sweet though, and doesn't even mind my Pomeranian. (He loves cats)