Discussion Starter
•
#1
•
Finally found that pesky camera cable, so now I can show off my baby.
Samantha is a rescue from the SPCA, and she's been with my boyfriend and I for about two weeks now. Having never owned a cat, only dogs, I was expecting a more, "I am cat. I do what I want when I want.", attitude from her. Was I ever wrong. She's one of the sweetest animals I've ever met, always wanting to be in your lap, following us around the house like a shadow, and having "conversations" with us (she's incredibly vocal!). When the boyfriend and I sit down on the couch to watch TV, she jumps in right between us and maneuvers herself so that a part of her body is touching each of ours (purring loudly the whole time of course!). She loves having her chin scratched, and she will flip over onto her back completely for belly and leg rubs. We just love her!
Anyways on to the pictures...hope you enjoy!
Sammy and her $5.00 pet bed, which was supposed to be temporary, but she LOVES it. She's a pretty cheap kitty...her favorite toys are ice cubes! :roll: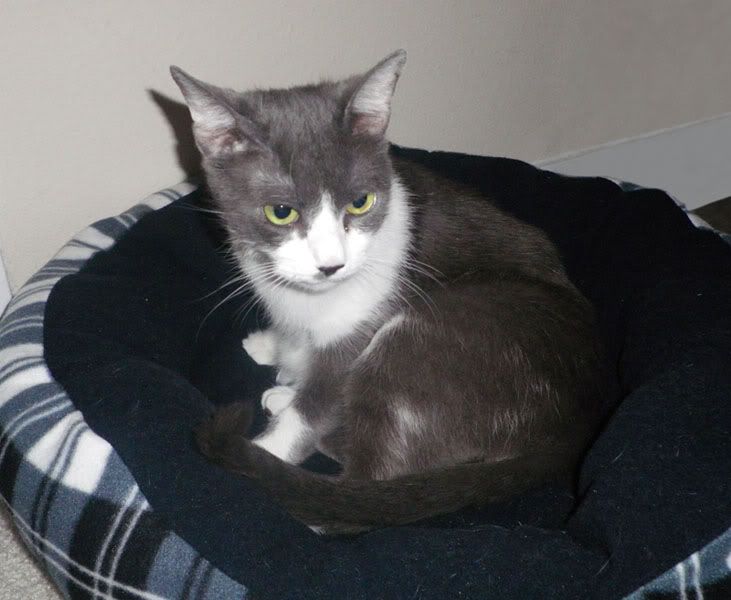 Sammy up-close and lounging.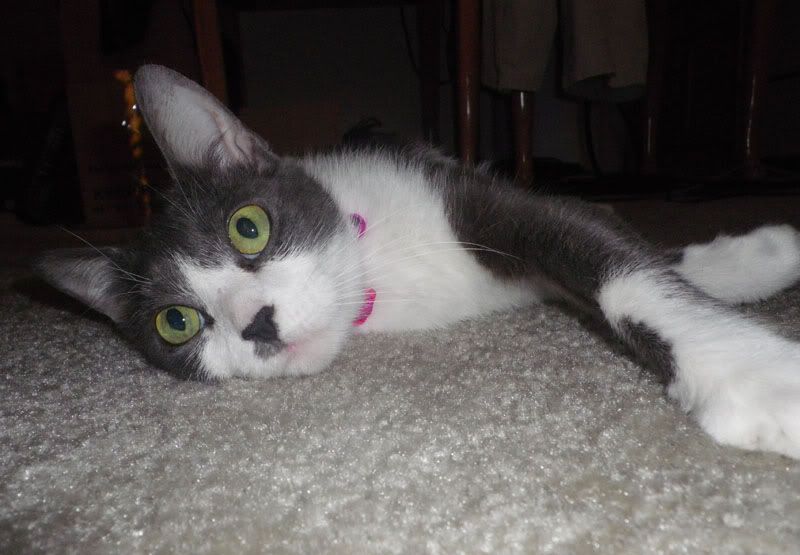 "Hey Mommy, if I look real cute do you think I could get seconds on dinner?"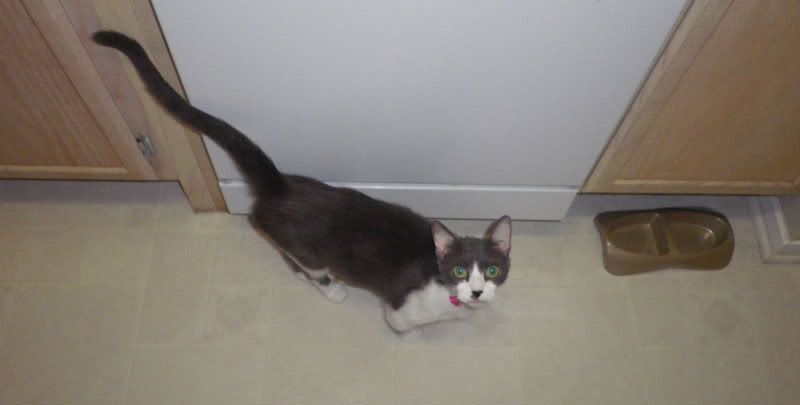 The Sammy smile!