Discussion Starter
•
#1
•
Well, it looks like we will be calling him Bandit or Bandito because of his mask.
I've named him Skippyjon Jones after a Siamese-kitten character in a children's book series. Skippyjon has huge ears and calls himself a Chihuahua named Skippito Friskito. I think Skippyjon Jones(SJJ) will be his name but we'll call him the bandit.
There is a Skippyjon Jones song in each book, he sings it a little different each time to reflect the subject.
This is from the first book:
My name is Skippito Friskito.
*clap*clap*
I fear not a single bandito.
*clap*clap*
My manners are mellow,
I'm sweet like the Jell-o,
I get the job done, yes indeed-o.
*clap*clap*
Check out the herringbone-like pattern of fur on his back!
SJJ and Floof hanging-out near each other, doing their best to act oh-so-casual.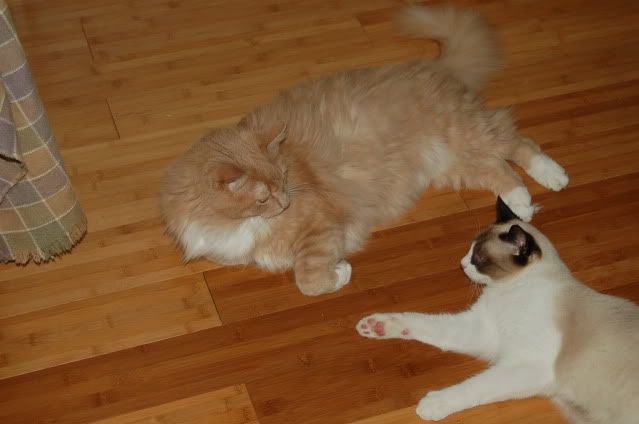 We cannot rinse anything in the sink w/out him butting in.