Discussion Starter
•
#1
•
Delaney has been with me for a little over a week now. She has settled in just fine. My dog Chloe LOVES her.. they play all the time. ..and my sister's cat has also warmed up to her. They run around the apartment together and even clean each other.
Today I let Delaney explore a little outside. I made sure she was on a leash, just in case she got spooked. I am going to get her a harness this week, I think that will be the safest.
She seemed a little nervous at first, but eventually became curious!
Hopefully,if she likes it I can take her out in the yard on more supervised play times. I think it would be good mental stimulation and perhaps exercise.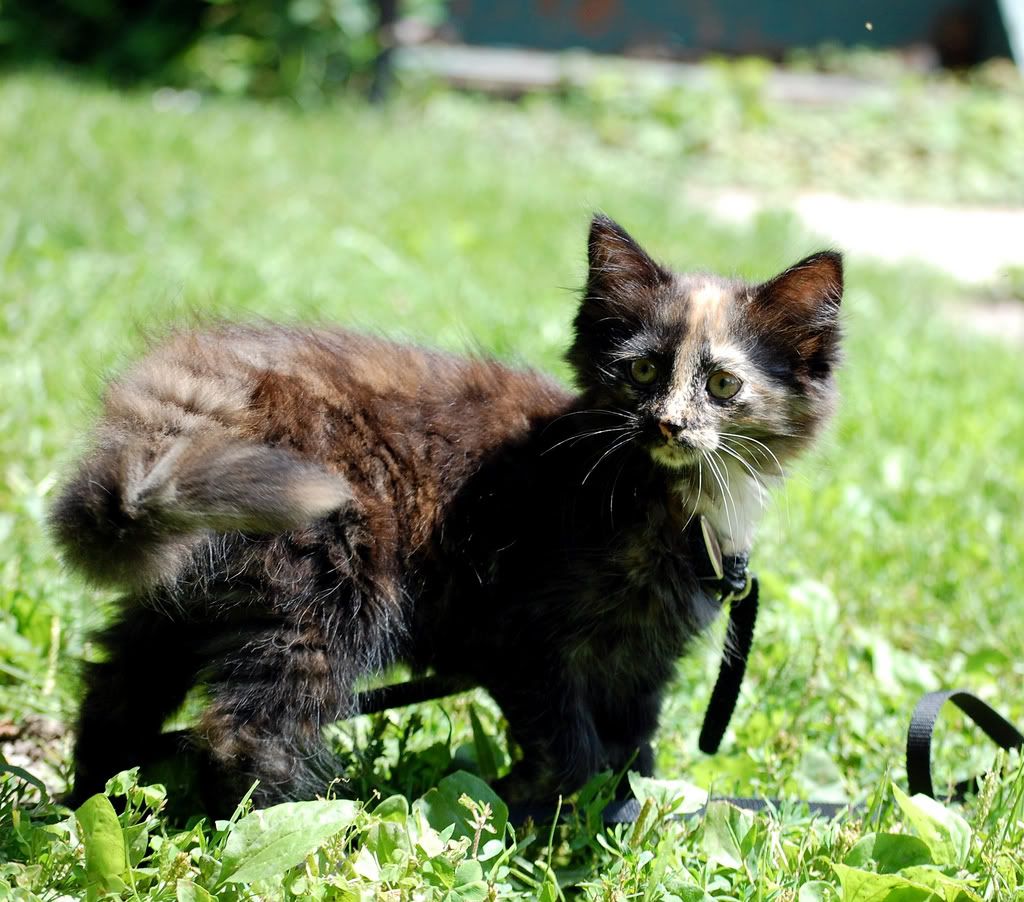 Stalking my lazy dog.. who by the way fell asleep in the sun no more than 5 minutes after we went outside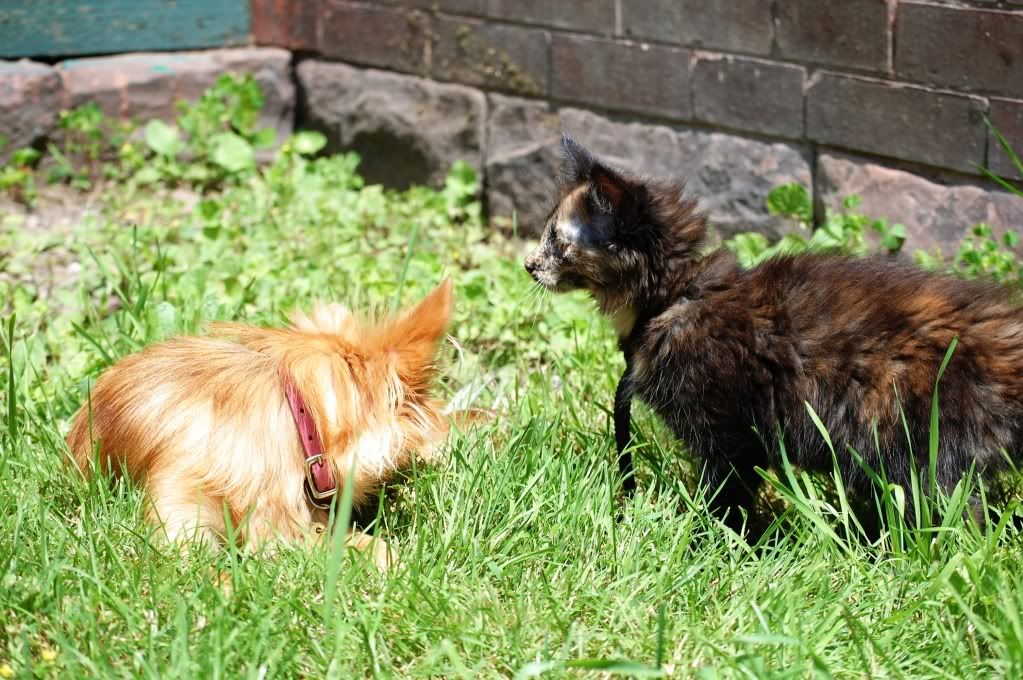 The end :wink