Discussion Starter
•
#1
•
The kittens are 7 weeks old now, and I thought I would share a few recent photos with you all. (For anyone who does not remember or who did not see my previous posts, they are from a stray momma kitty I took in).
They are just getting cuter and cuter every day. So playful and active.
I think I am keeping this little guy in the window sill. "E.Z."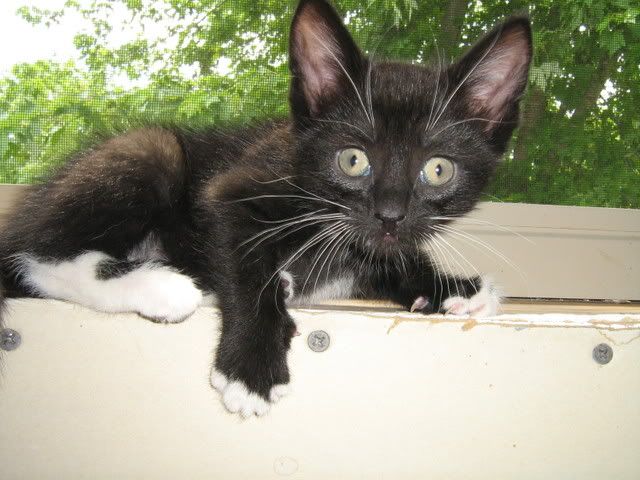 The kittens have recently taken to sitting on this box. In this picture, they were cleaning up after eating. I think Trip was telling me to go away. :lol:
And I just think this picture is cute.