Discussion Starter
•
#1
•
Here is a pic of Obi, Wicket and Chewie's sibling Waldo, crashed with his buddy Dingo (rescued from a neighbor's backyard):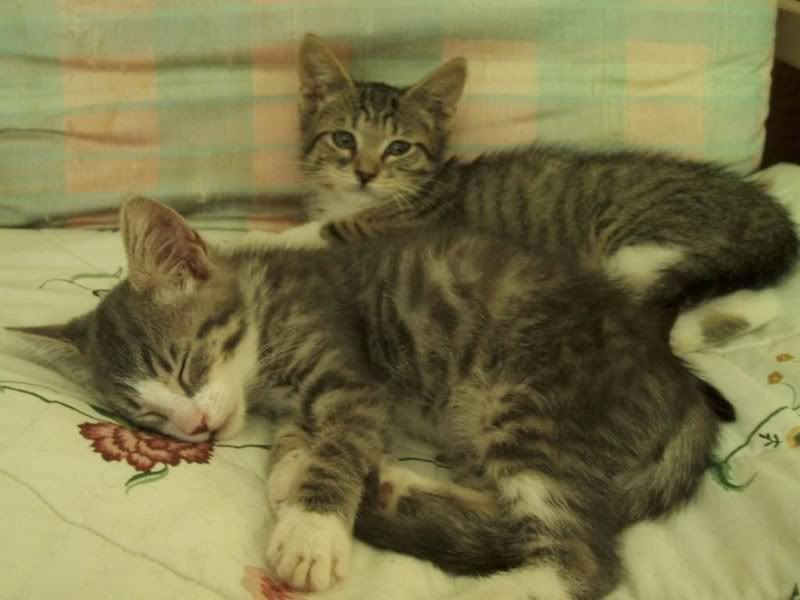 And Lester, older kitten of about three months, rescued just two days ago - a real purring machine, he kept following me and meowing today, then he would knead the floor every time I would bend down to pet him... rrrrrrr he is so lovey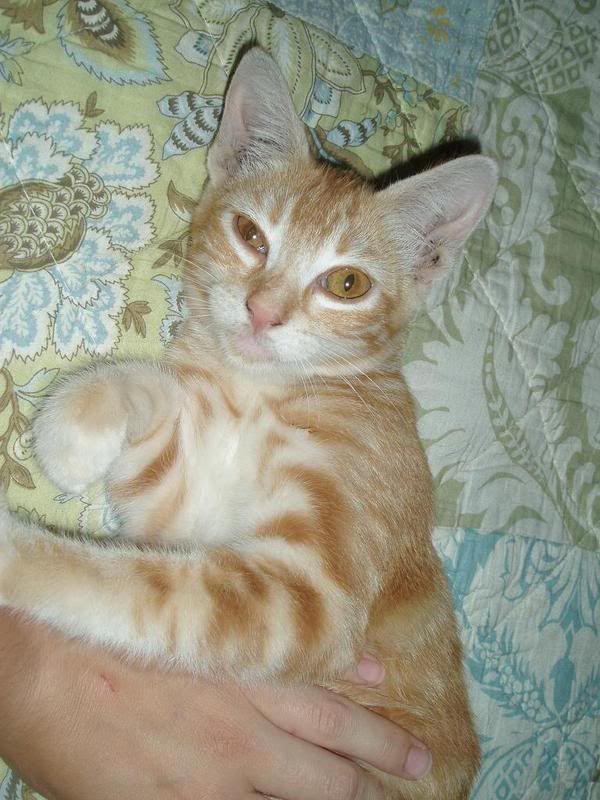 My friend was supposed to keep Leiah renamed Waldo, and Dingo, but she wants me to try and find them a great home where they would go together. Waldo is really playful and trusting, very snuggly too. Dingo is a bit scaredy, but is warming up fast.
Lester will need a home very soon too, when he gets fixed along with the rest of the brood. I can't believe this little guy was rescued from the street, he is SO loving and trusting, it's amazing.
Anyone in need of a kitten? :wink: