Hi everyone, I am so busy with fosters that I've had little time for anything else. But I wanted to stop by and ask for your thoughts and prayers for a very special kitty named Morris, a neutered stray who sauntered onto my boyfriend's parents' property almost two years ago. He blended in with the feral/semi-feral colonies and never left. When we recently moved into the in-law quarters on the property, I connected with him immediately. He looked like a very mean, hot mess with his ears crumpled due to chronic ear infections, mite infestations and cauliflower ear. (His hearing is impaired.) He also would not close his mouth all of the way. But despite his 'bad kitty' looks, he was more docile than the others, allowing me to be close to him and give extended tail scratches. Every so often he would go to our back door and croak his dinosaur sounding meow until someone came out to keep him company for awhile.
I had been trying for so long to find him placement in a rescue so that he could receive medical care and have the forever home he deserves, but nothing ever came of my efforts. During one of those efforts, I took a picture of him as he yawned and was shocked to see a huge mass hiding in his mouth. So, long story short, we took Morris to the vet only to be told that he is a very old boy.. somewhere around 14-16 years of age who had been used as target practice at some point as there are pellets underneath of his skin.. and that he most likely has oral cancer. Confirming the diagnosis would be $300-$700+, so we put him on heavy duty antibiotics to see if there is any response (oral disease).. if not, we are going to let him go in our arms.
We are hoping for the best, but we are also treating this like a kitty hospice situation. We have him on pain medications. He is indoors now and absolutely loving it. Seeing him so excited to cuddle into blankets and into us every day and night is bittersweet. His posture is so different, his eyes are open so much wider and are so much brighter. And this may sound strange, but the look he gives me now seems like he "knows" and understands what is happening with him. It actually makes me a little uneasy.
I ask for every good thought, prayer and vibe you can send out to this precious soul. I am happy for him, but so sad for him.. he should have had blankets and cuddles so much sooner and for much longer. We will be spoiling and loving him down to the last second.
Where Morris used to sleep outside.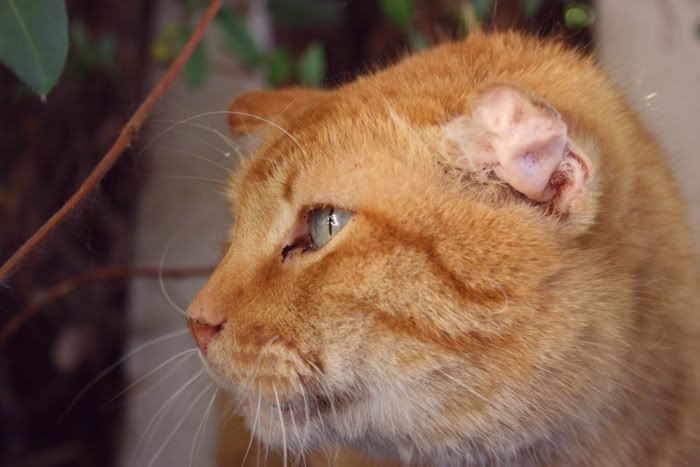 There is also a mass in this ear.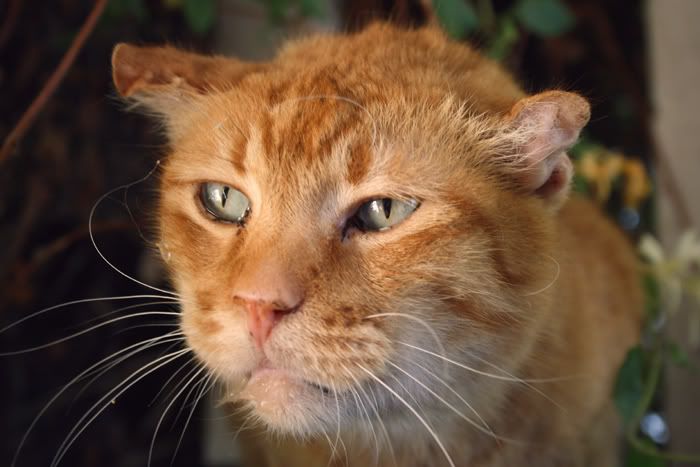 You can see the drool/pus on the right side of his mouth and face.. so sad.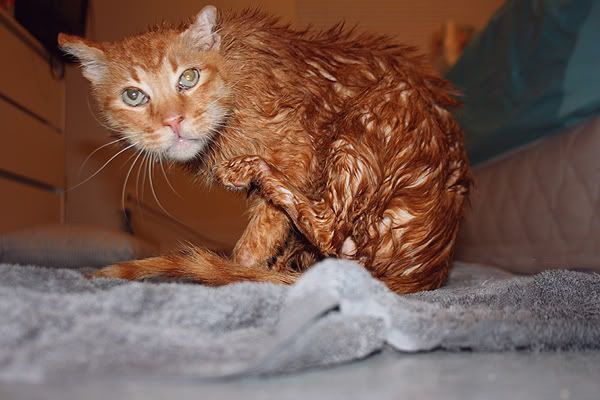 After his bath. I think he felt pretty violated, lol.
Look at those big, gorgeous eyes!! Always purring and making paw cookies now.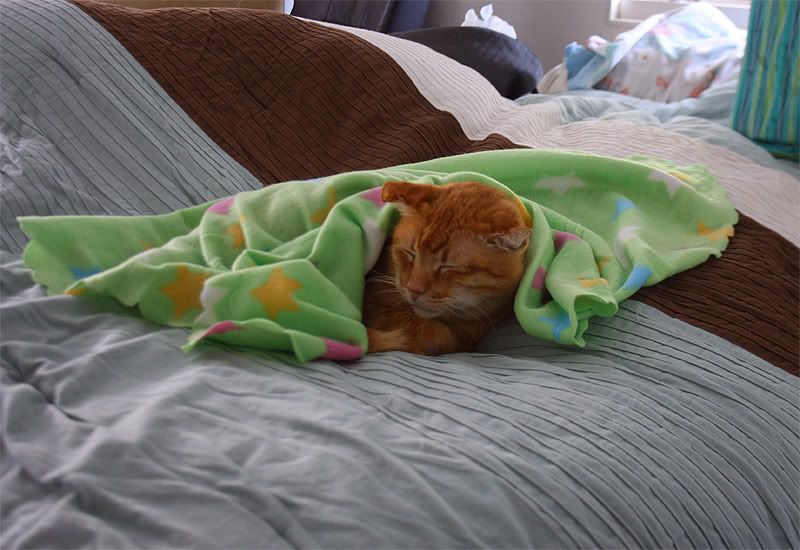 Snuggling under his blanky.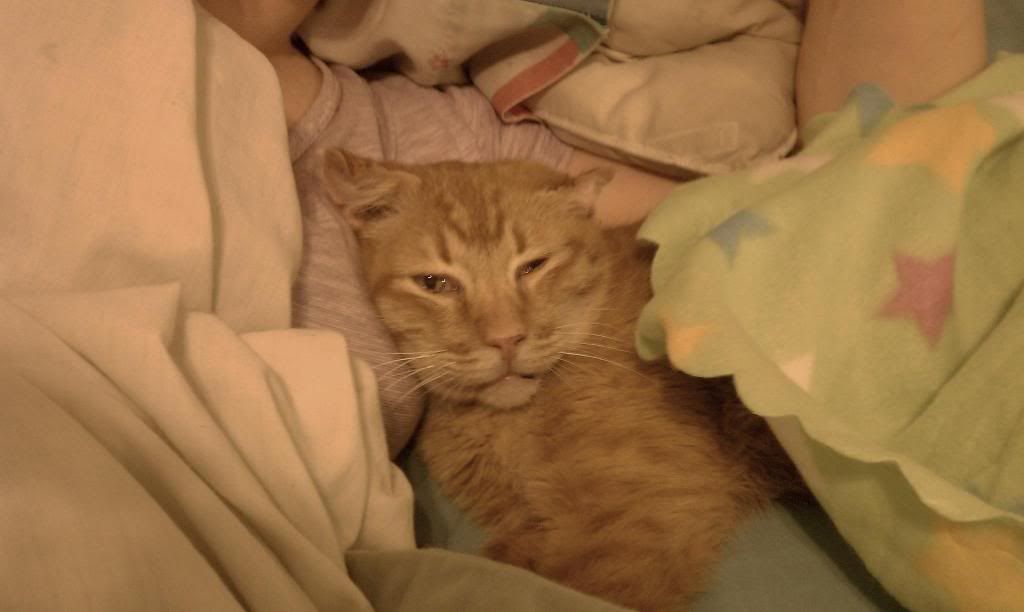 Cuddling his face into me during bed time. He is flying high in this picture from kitty pain killers.