Discussion Starter
•
#1
•
For Mitts & Tess...
We had gone to an afternoon baseball game and I had my sweater wadded up in the top of the handbag and I guess it made a nice little 'nest' for her to curl up in.
...please disregard the messy table...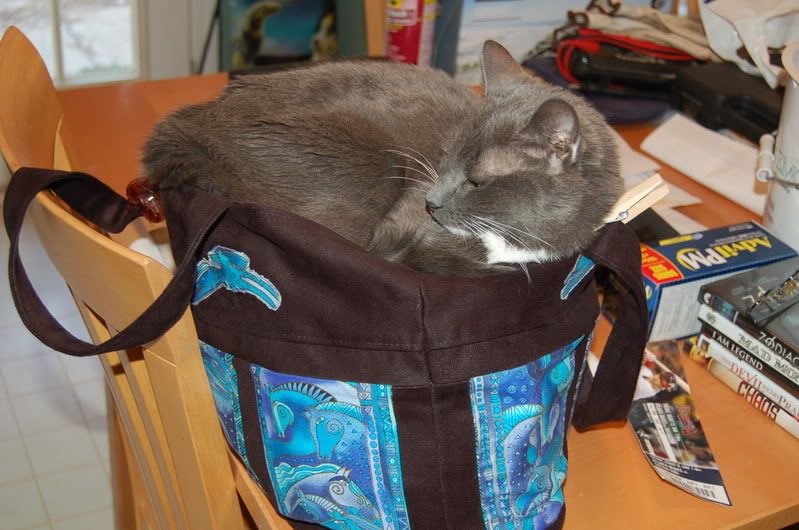 Mousie (Silver) is 13yrs old and in fast declining health. Vet says we can only keep her quality of life up as long as we can. She is very thin and hungry all the time, but she still plays and purrs. We caught her, with two brothers, as kittens about age 7wks. The Trio is now down to single Mousie. Her brothers Mister and Toby passed on in 05 and 06.
h
Mousie got her nickname because Hubby came home from work one hot afternoon and stripped down to his skivvies and went to sit on the couch to watch TV. He immediately leapt up exclaiming he sat on a mouse! I asked how he kne it was a mouse and he said he felt it undr his butt-cheek and he saw a small gray thing disappear between the couch cushions.
8O
So, we started to take the cushions off. No mouse. Then we tipped the couch up to look underneath. No mouse. Then I saw something move inside the couch (behind the fabric swath they staple to the bottom). I looked through a hole and two eyes glowed back at me! 8O
It was Silver...and that is how she got the nickname "Mousie".