Two months after the tragical event of Miss Hedgehog (check this thread if you don't know what I'm talking about
http://www.catforum.com/forum/41-meet-my-kitty/155840-meatball-metoo-meet-new-family-member.html
), I finally overcame the grief and made a new family member. Meet (~drumbeats~) Mr. Panda!
Mr. Panda is a tiny man (size of a quarter) but he is every bit a gentleman. However, because of his short arms, he has problem adjusting his attire to the most proper position. This makes him a little grumpy.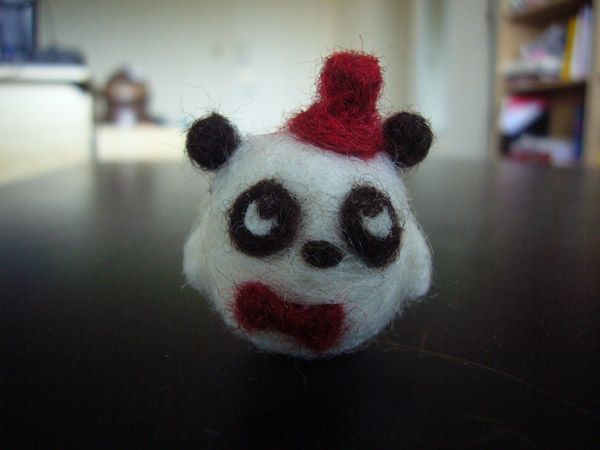 Mr. Panda's first encounter with the two giants seems to be quite peaceful and friendly. However, after what happened to Miss Hedgehog, I will no longer trust these two girls. Who knows what evil plan they have in their little heads...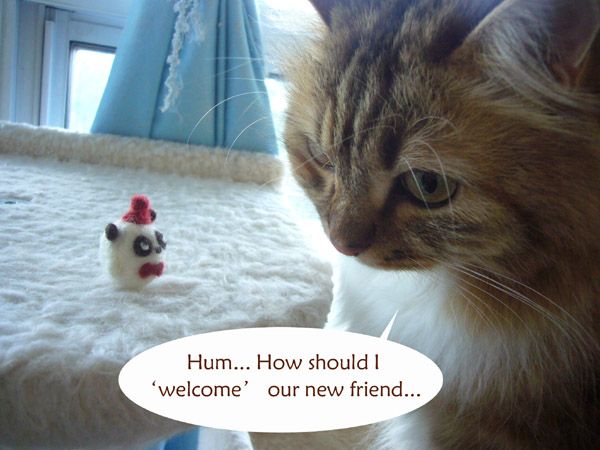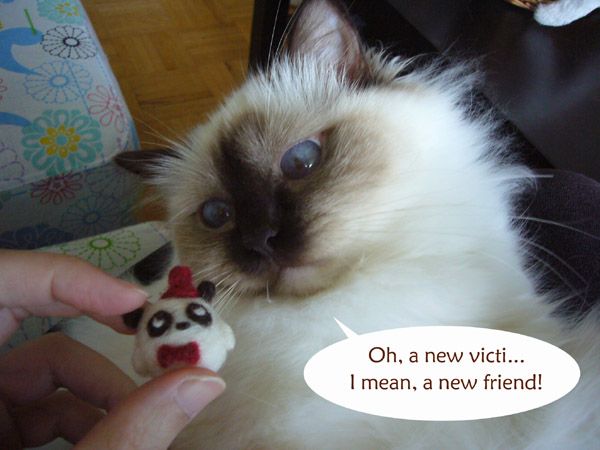 PS: I caught one suspect in action trying to kidnap Ms Llama (a gift from my friend) the other day. However, when being confronted, the suspect insisted that she was reaching for a book :evil: