Discussion Starter
•
#1
•
Hello everyone, I am new to this site and would like to share photo's of my 3 love ones. Me and my girlfriend have had our kitties from 8 weeks old and we love them as like they are our kids.
The first cat (Angel) we got was hiding in my friends car engine which she worked at the pet hospital (very luck of Angel to go to her car). After catching her the cat doctor said she didn't have much life in her left and was realy lucky we found her. She is a little timid but opens up more and more. Angel is a Tabby.
We felt that Angel needed a friend so we adopted Nica (first 2 letter NI comes from my name and last 2 letters CA comes from my GF's first 2 letters of her name). Nica is a Russian Blue.
Since Angel is always hiding in the closet we felt that we may need a 3rd cat to add to the family. So we adopted Simba which is is the only boy out of the 3 cats. Simba is a Tabby.
HERE'S A PICTURE OF ALL 3 OF THEM, THE WHITE AND GREY IS ANGEL, ALL DARK GREY IS NICA AND CREAM COLOR CAT IS SIMBA.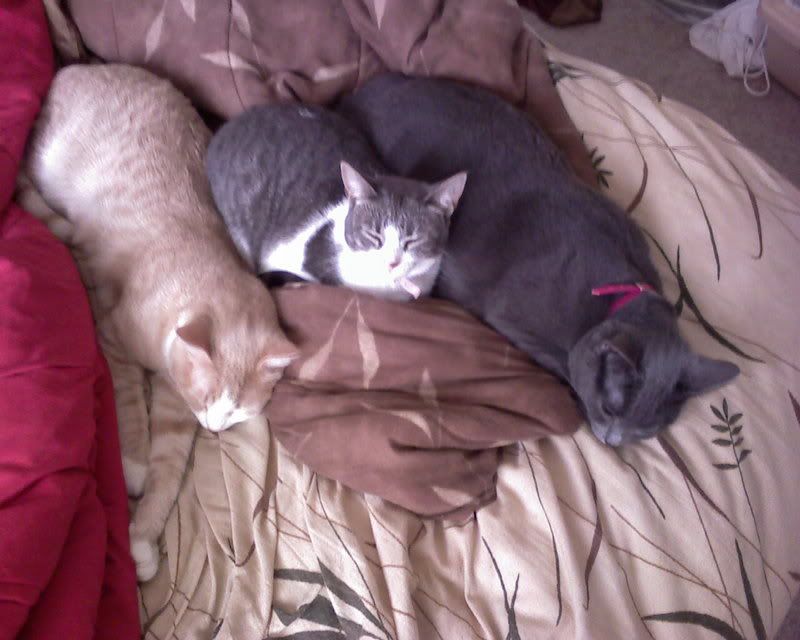 HERE IS A PICTURE OF ANGEL AND NICA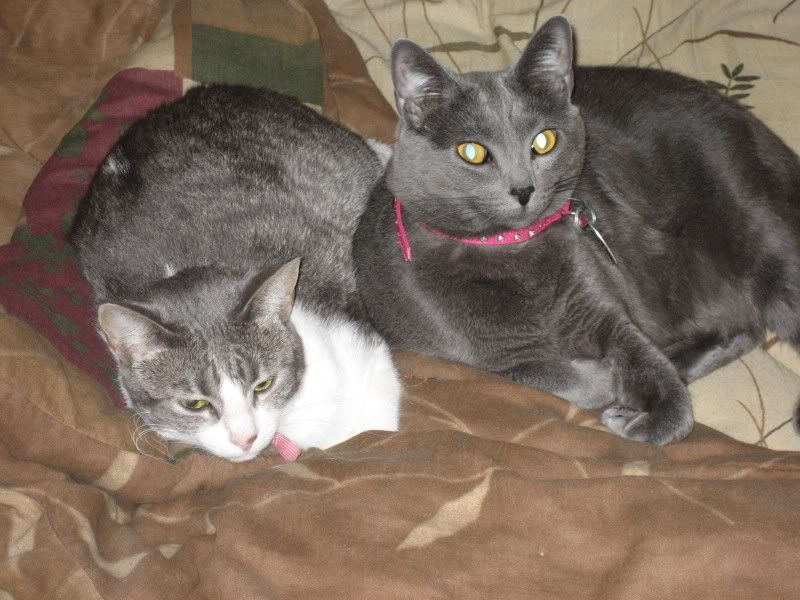 HERE IS A SOLO PICTURE OF ANGEL IN THE CLOSET
HERE IS A FEW SOLO PICTURES OF NICA
HERE IS A COUPLE SOLO PICTURES OF SIMBA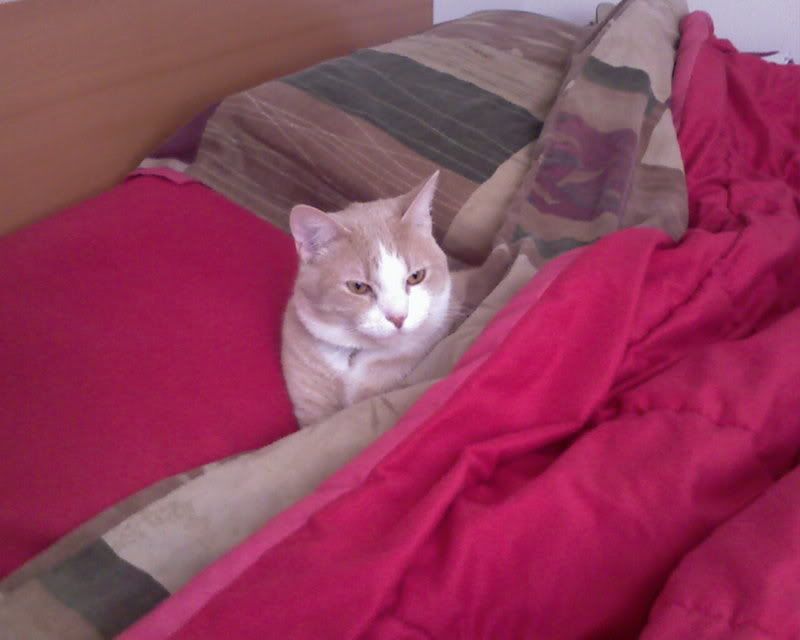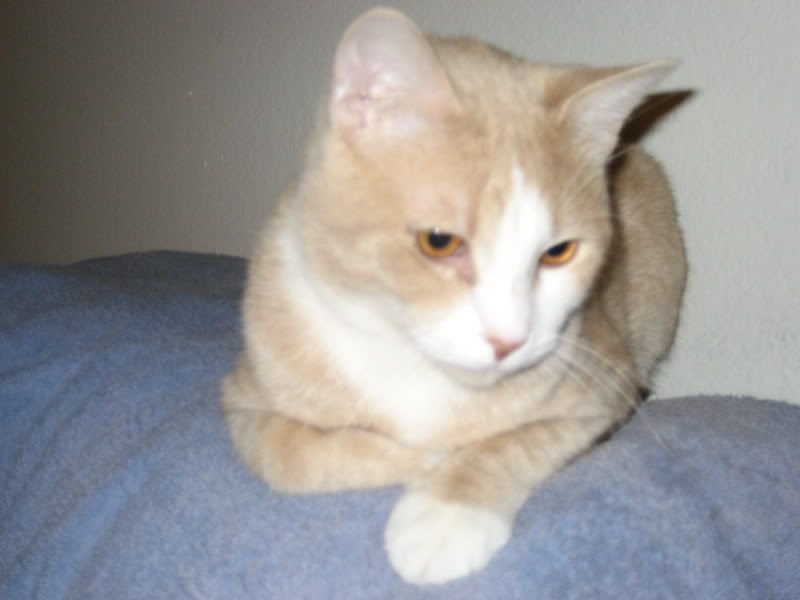 A FEW VIDEO'S
http://www.youtube.com/watch?v=9Smf6OVTZJ4
http://www.youtube.com/watch?v=ceHjEeySGJI
http://www.youtube.com/watch?v=sExenZIfH6g
http://www.youtube.com/watch?v=T5rdxmy9IqY