Discussion Starter
•
#1
•
I got a new kitten 2 days ago. I went to walmart and there was a lady giving away free kittens. I went over just to check them out. They were shivering... freezing cold. I noticed that their eyes were all gunky and gross. I picked up the one hiding underneath all of its siblings. Desperately trying to get warm.
I just HAD to take this little baby home with me. I couldn't say no once I had its little body in my arms. Bought all of its supplies at walmart. My fiance checked the sex of the kitten, and he said that it was female.
I took her to the vet yesterday to get her eyes checked out. She has worms, a bacterial infection, and an upper respiratory infection. She got vaccinated and is now on 3 separate medications. AND... we found out that she is actually MALE!!!!
His name was "Skittles" before I found out he was male. LOL.
I THINK he is a long hair, or at least a medium long hair.
Here HE is...
You can see his eye goop on his face.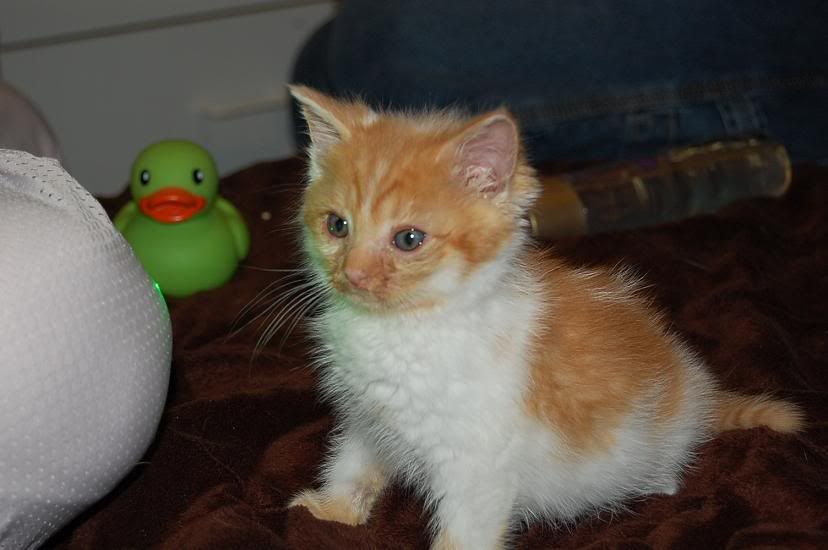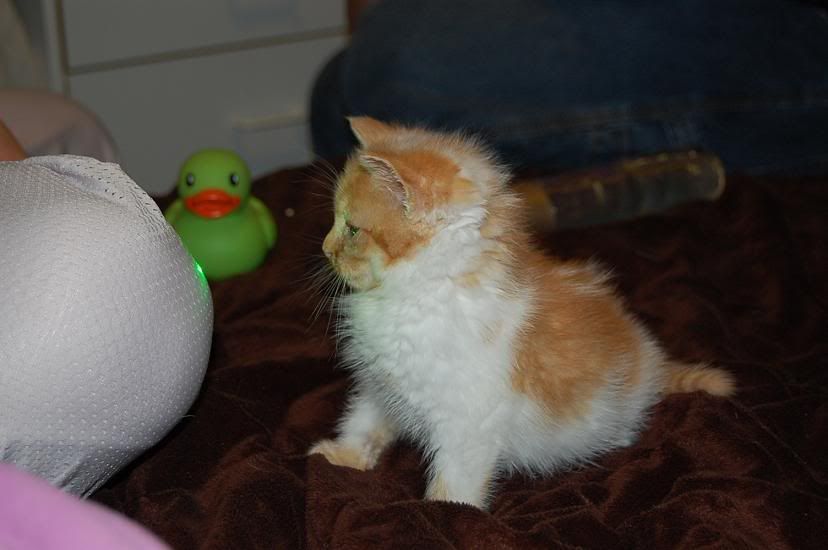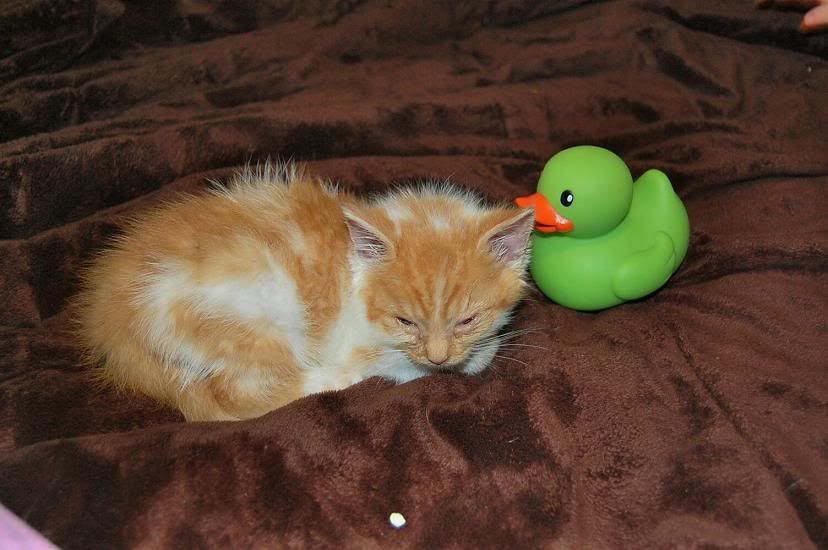 The white looks marbled through the red.