Discussion Starter
•
#1
•
I just wanted to get the chance to share my fur babies with everyone. I am sorry that it is picture heavy and I will try to not be too wordy, but not many people that I know don't like cats and ridicule me when I bring mine up so this is one of the only places I get to brag about them :smile: I hope you enjoy!
Kent ~ I adopted Kent from an animal shelter. He was 2 and had lived there his whole life. I was told that he was unadoptable and unapproachable. He couldn't bear to even be in the room with people. Yet for some reason he picked me. I could tell he was scared cause he trembled the whole time, yet he followed me all throughout the place. I visited for about 2 weeks and worked on getting to know him. I had finally decided to adopt a kitten and was in the lobby getting ready to do the paperwork but I kept getting the feeling that I needed to bring Kent home. I adopted him that day and have never regretted it! He has blossomed into one of the most beautiful hearts you could ever know. He is now the first to greet people at the door, is very very vocal and talks to me constantly, and is my lap kitty. He always makes sure that he is near me, watching over me. I love him so much.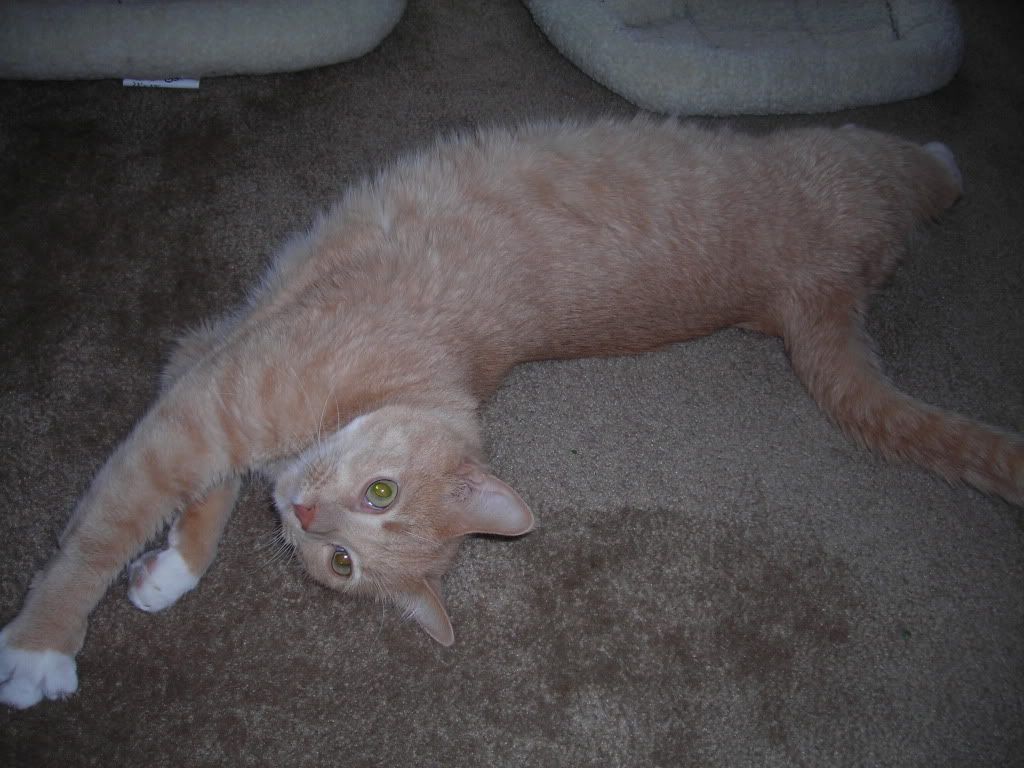 Fun Fact About Kent: He will not eat his wet food until he feels he has given you an adequate number of thank you's and that you have properly accepted them.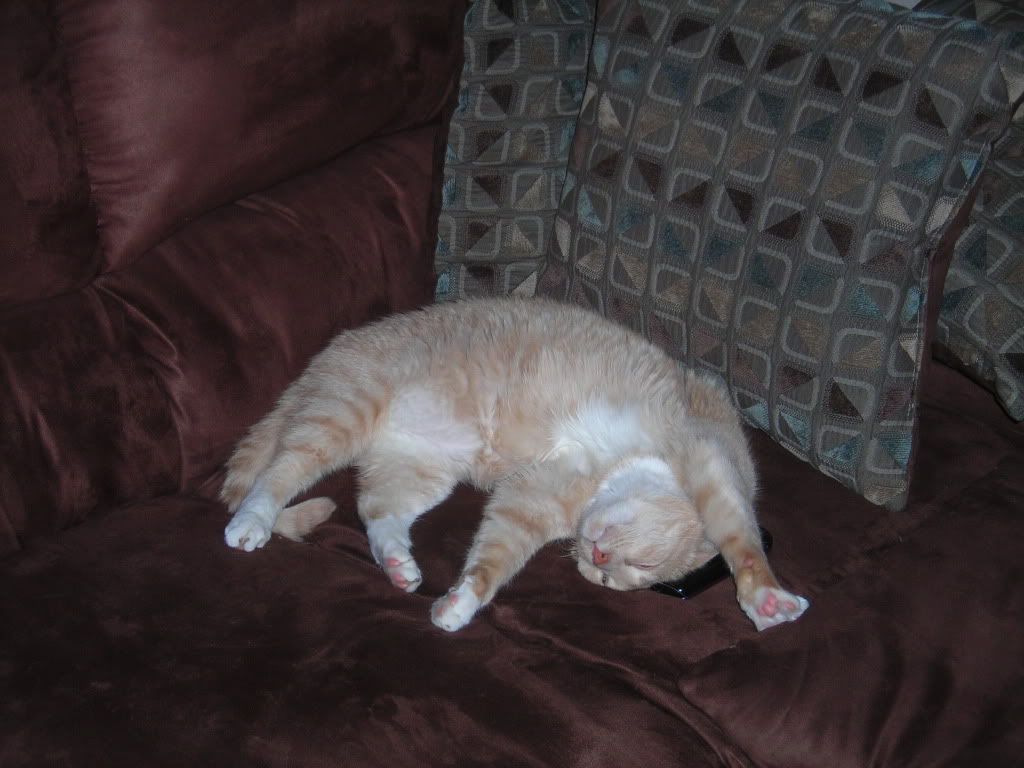 Autumn~ Autumn had come to the shelter when she was 7 months old and only weighed 3lbs. She is just a tiny thing! Now full grown at 2 years she is 5lbs. She came from a man who was very honest about his situation. He said he was a hoarder with over 45 cats and that in his less sober moments he would kick them and whatnot. He was unemployed and the cats were starving. He was breeding them and selling the kittens claiming them to be purebred. He said he knew she was imbred. She came with a lot of psychological issues. But she has come so far in the year that I've had her and I would never give her up! A lot of the advice on this forum helped me as I worked with her. Thank you.
Fun Fact About Autumn: Autumn doesn't chase after toys, she dives with all four legs out towards them.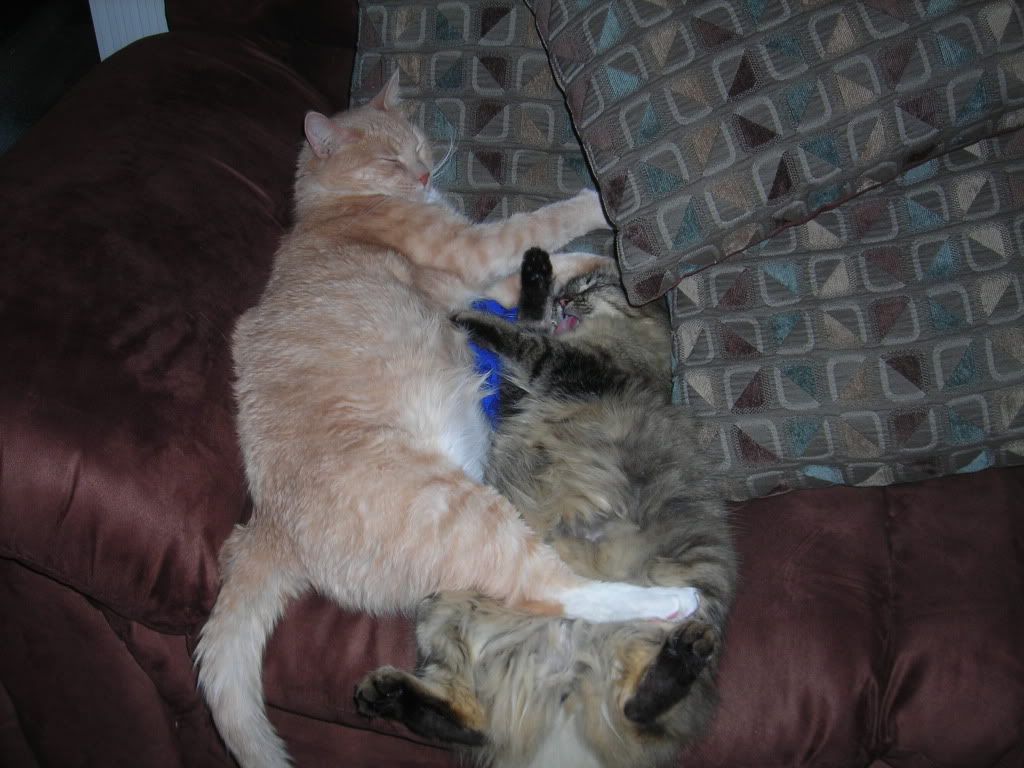 Cloud ~ Cloud is so inspirational with his determination and zeal for life. He has a severe heart deformity, one the cardiologist says is a one in a million sort of thing. It is severe and he was given a life expectancy of 3 to 6 months of age. Cloud has shocked everyone with his will to live and is now going strong at 1 year and 6 months. He loves to play and has a ton of imagination.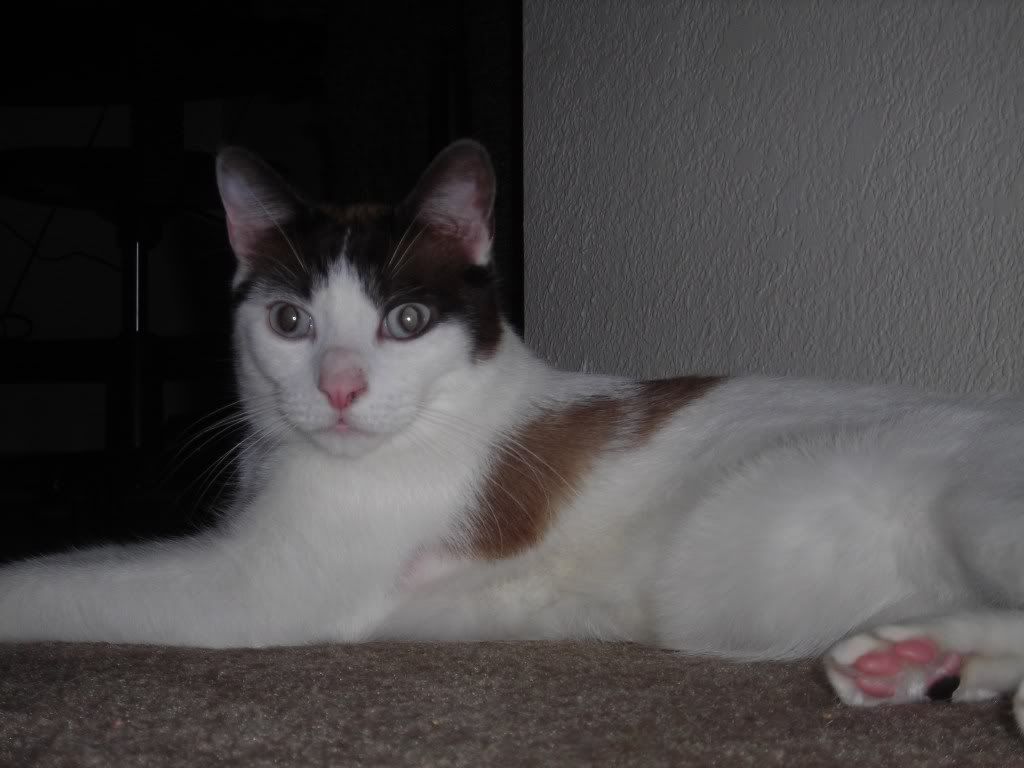 Fun Fact About Cloud: Clouds favorite thing in the world is to be held like a baby over your shoulder while you rock him. If you don't notice that he is wanting this then he will just leap on you and wiggle his way to his favorite spot.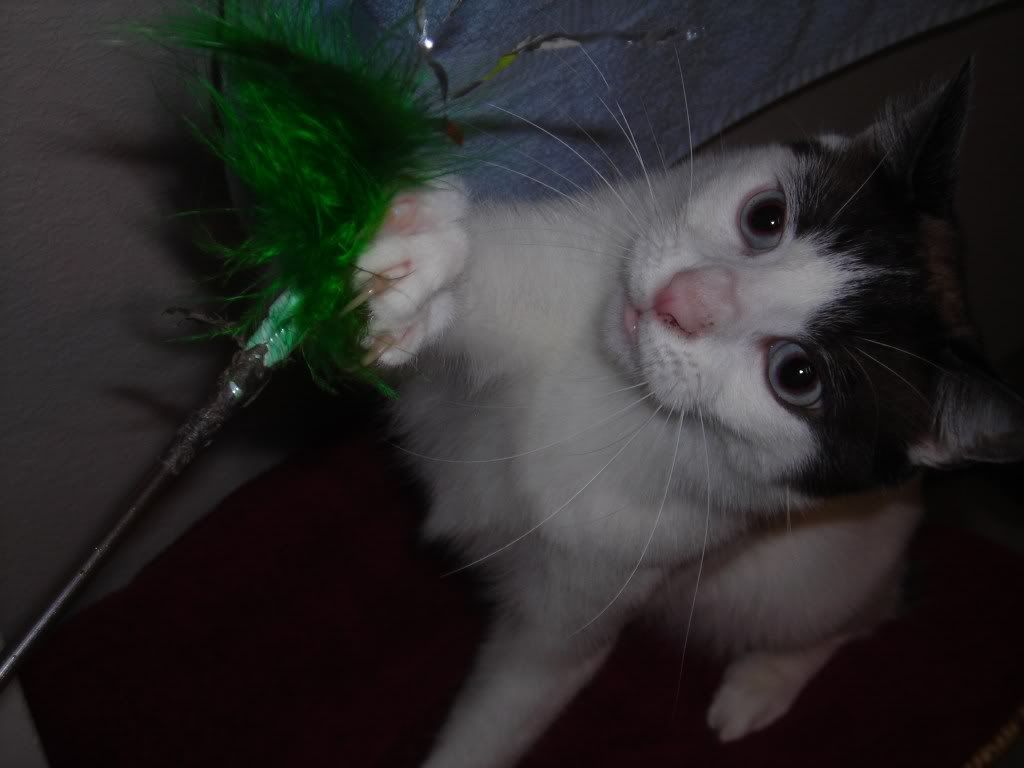 Mirage ~ I've known Mirage since before she was born. Her mother was a stray dear to my heart. It was her first litter and she would panic when I wasn't there with her during her labor. I've loved Mirage since before I saw her. She is her fathers little girl though. He is her person and will always seek him out. Everyone else in the world has only one purpose and that is to serve her :blackcat She has a lot of personality and is so much fun.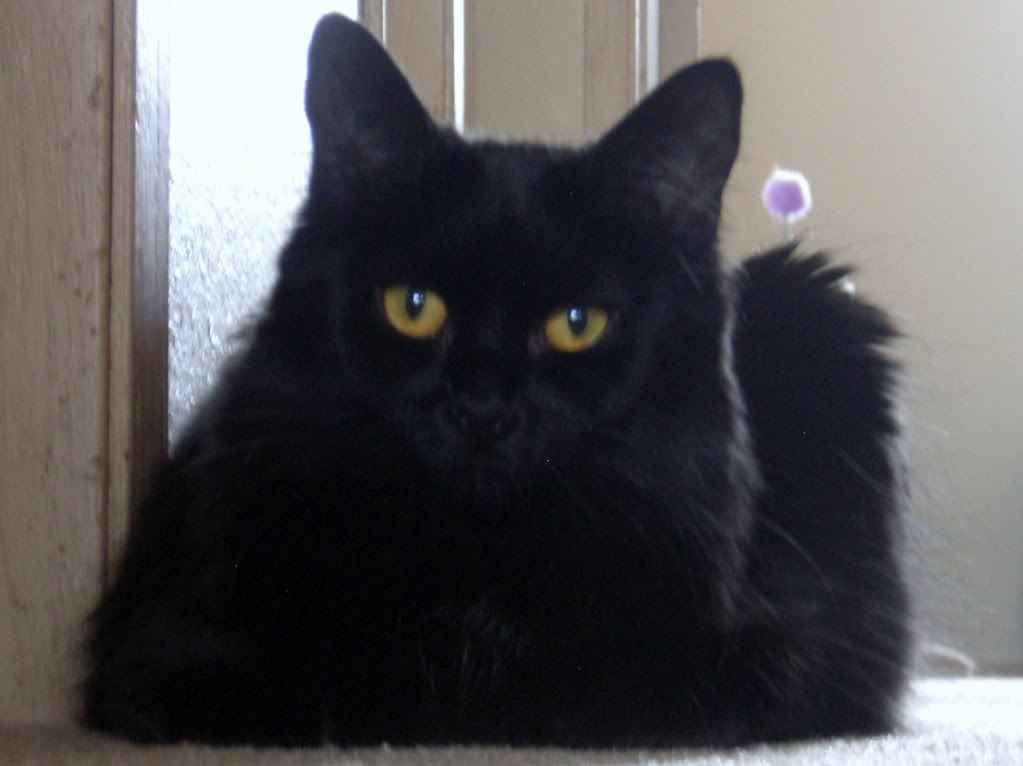 Fun Fact About Mirage: Mirage has 6 toes on each of her front feet. It looks like she has on a major pair of flare jeans. It is so cute!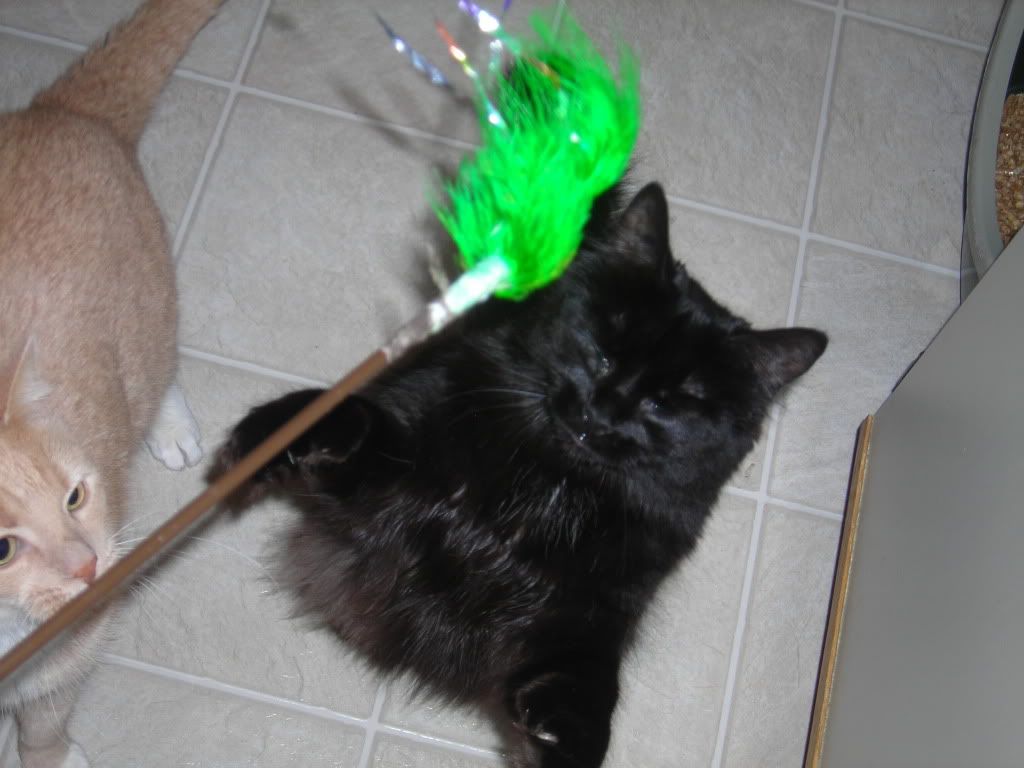 Those are my babies! I look forward to getting to share more of them with you guys in the future.