Discussion Starter
•
#1
•
Hi! I'm new and thought I'd introduce my boys. I have two cats, Flash (grey Manx) and Hoss (black and white), and two ferrets, Ares (sable) and Hercules (white).
They sort of play together. Well, Flash and Ares play. Hoss walks away disdainfully. Anyway, here they are in action.
Hoss and Flash at our door. This was the best I could get of Hoss all night-- camera shy, I guess.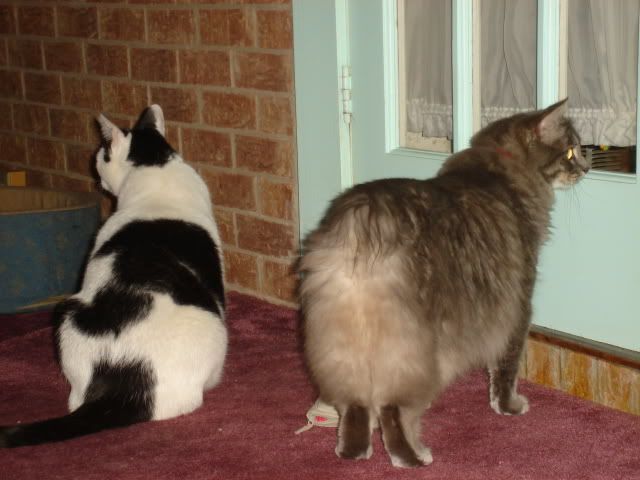 Flat Flash-- both of the boys like to lay like this.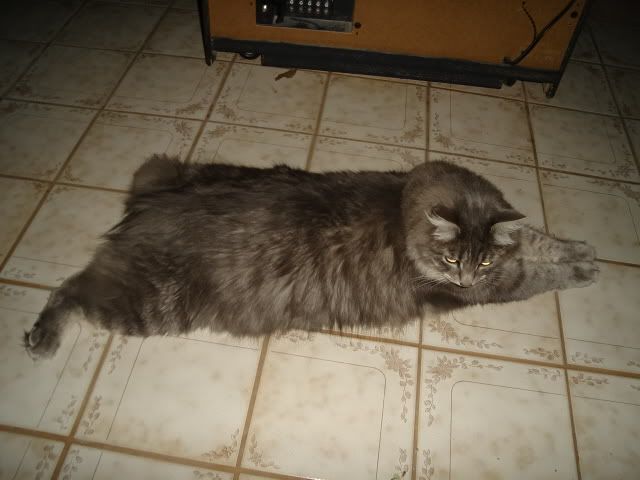 Ares stealing some cat food. Sometimes they eat together. They've even used each others' litter boxes.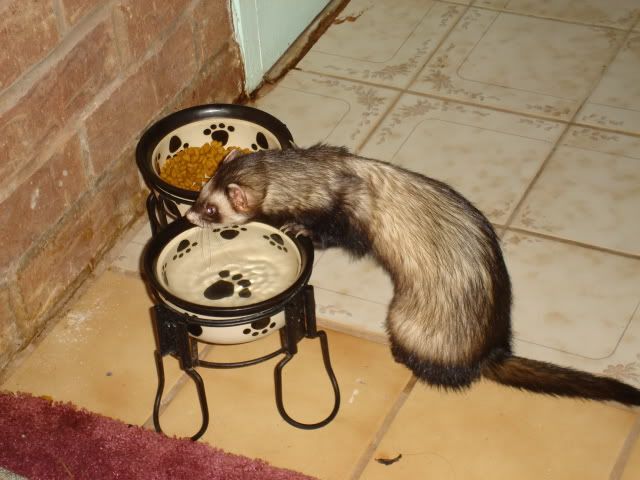 Flash about to pounce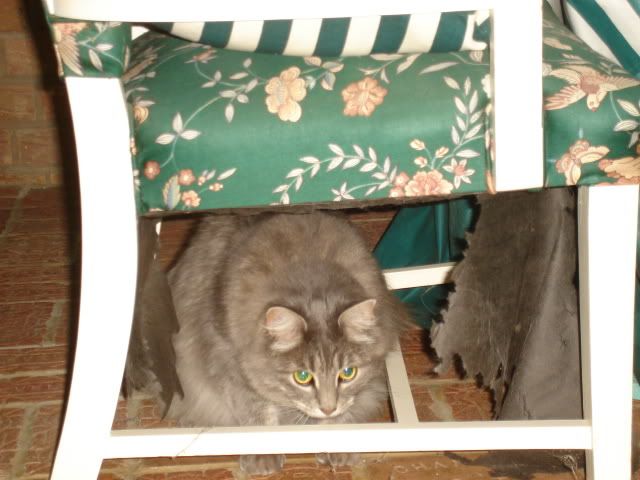 Got him!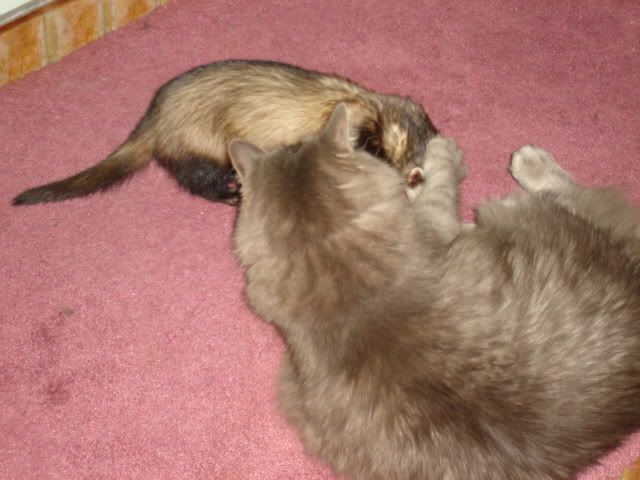 Hoss walking away from Hercules