The winter is coming so my cats won't be able to go outside for at least 4 months, but I think its time to have them getting used to the harness. Today is our first "training session", which went on surprisingly well :thumb
A few questions I have:
1. How to make the cats walk after putting the harness on? Both of mine just sit/lay still. I tried to tug the leash lightly, but they won't move. I'm not sure if they don't like the feeling of harness or its just they feel lazy?
2. How long should I leave the harness on for each session, and how frequent should I do this training?
3. How tight should I buckle the harness? If I make it too tight I'm afraid they won't feel comfortable, but if too loose they may get it off?
Got a few pictures to share, aren't they look cute with the harness! :2kitties
The first one got buckeled is Meatball. I thought I gonna put up a fight because she is the one with big attitude. But it turns out she is quite ok with it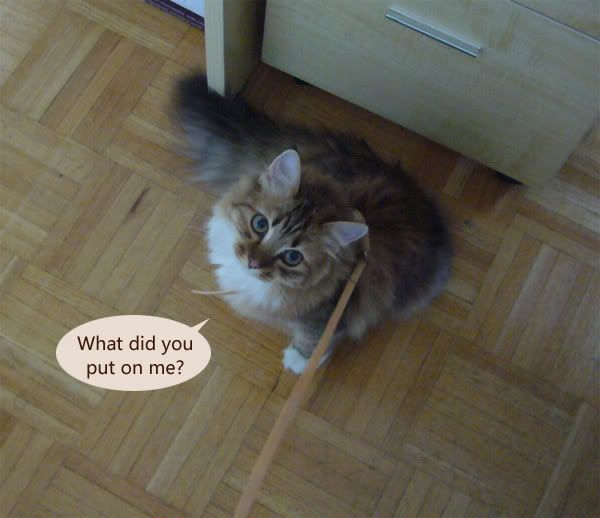 *Tug tug* Not moving. *Tug again* Not moving. Meatball is glued to the floor :-o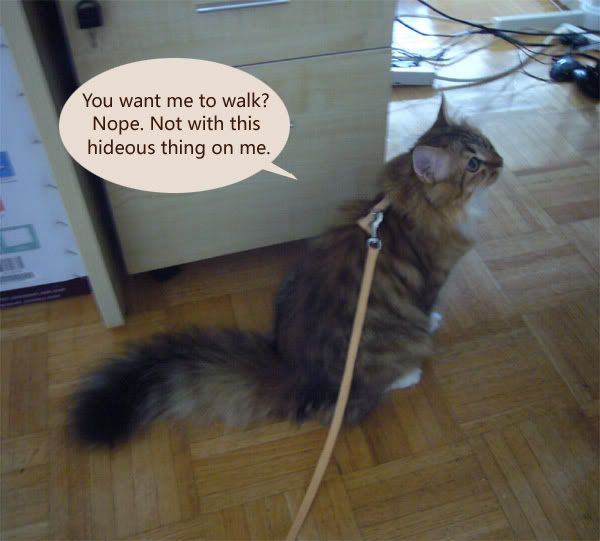 Now its Metoo's turn. Metoo is usually easy going so I thought it should be easy. But I was wrong again. At first, she thought the harness is a new string toy, and she kept clawing and biting the strap :neutral: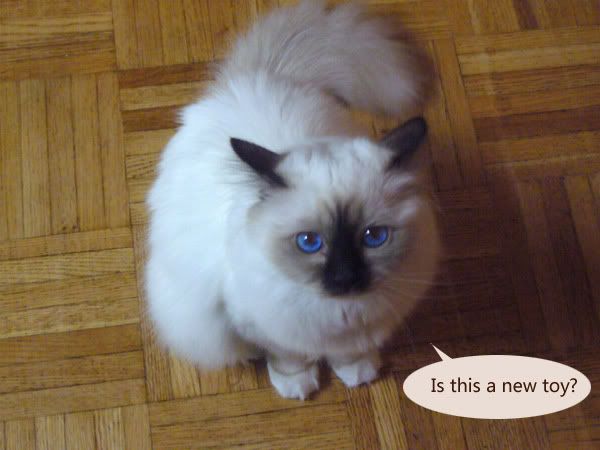 Then she kept rolling on the ground, making it almost impossbile to buckle the harness. Eventually its (awfully) done. It seems the strap is too long? :roll: