Discussion Starter
·
#1
·
I am new to the forum, and figured I would share pictures of my cats along with a little story of how I got them
First is Jazi, a friend and I were working at a rescue when I was about 16 through PetSmart and we went out for lunch. A lady walked up with little kittens and asked if we wanted to hold them while she "went to get the rest". There were no more kittens.. she drove away! They were tiny, I fostered them ( bottle fed and all ) until they got big enough and all found homes but my cousin turned out to be a "not so great" owner and Jazi ended up coming back to me!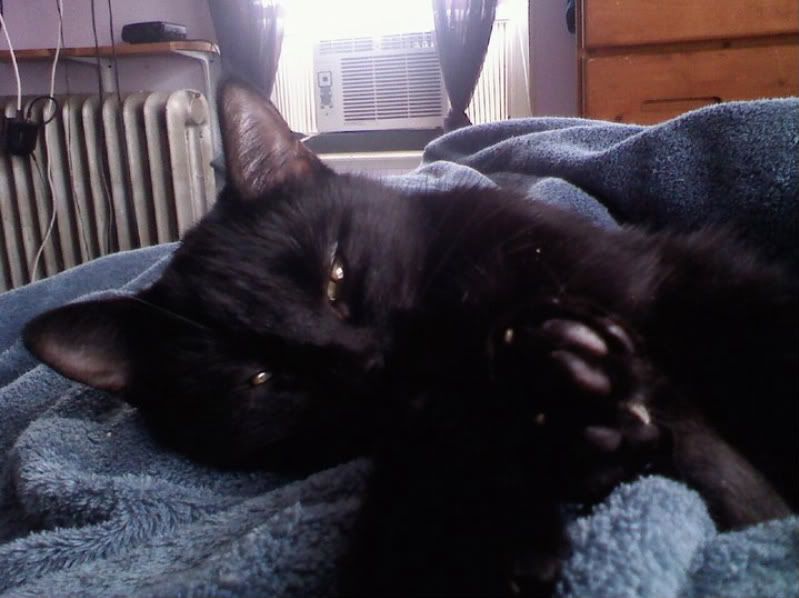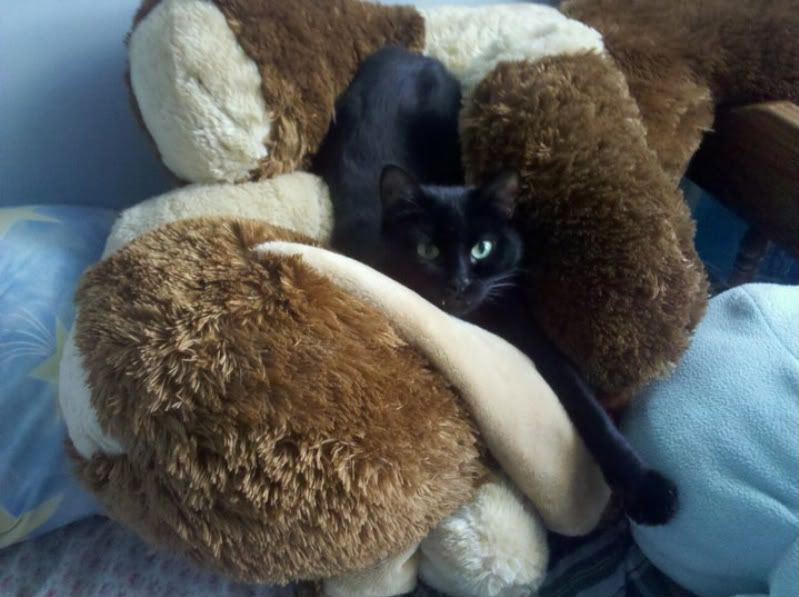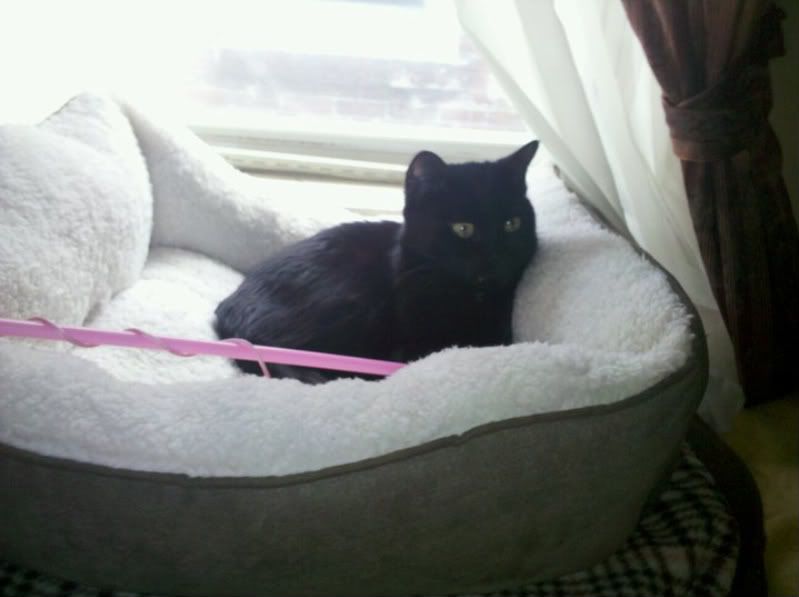 Next is Levi.. how story is a bit more complicated but I will try to keep it simple! My sister went on a vacation to visit family in West Virginia and came across this little guy at a rest stop. She brought home a box and plopped it in front of me saying "he looks like he was attacked or shot" and went on her way. Upon cleaning him up I was horrified to find that he was full of maggots. I spoke to my best friends mother ( who has worked at vet's offices for years ) and decided I had to help him. My mom feared the worst and tried to prepare me for his death but I was determined! I cleaned him up, and got him all healed and besides some weird breathing and being skittish ( will ONLY come out if I am the only one in the room ) he is the perfect gentlemen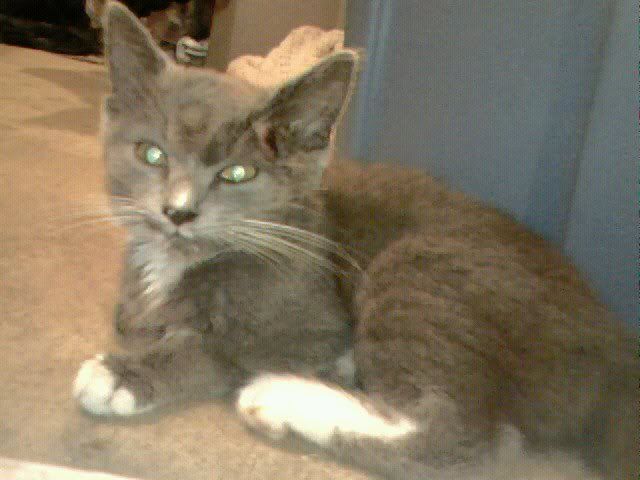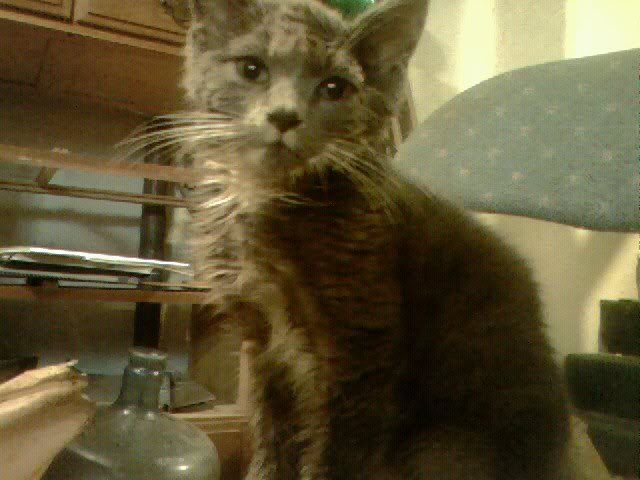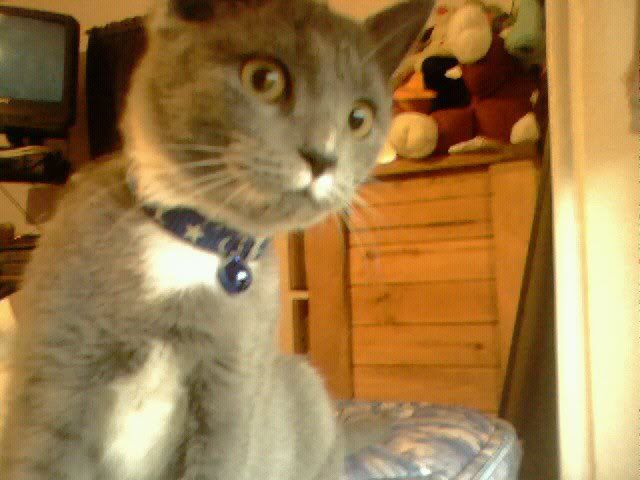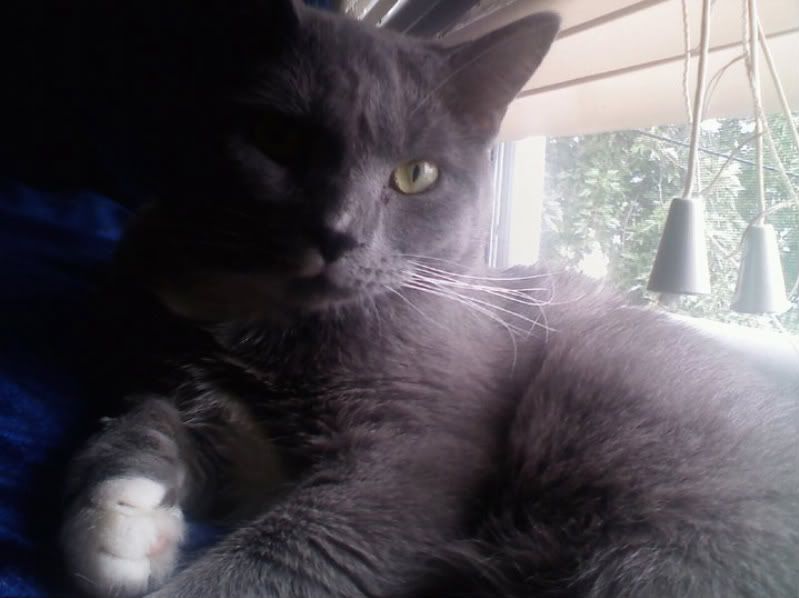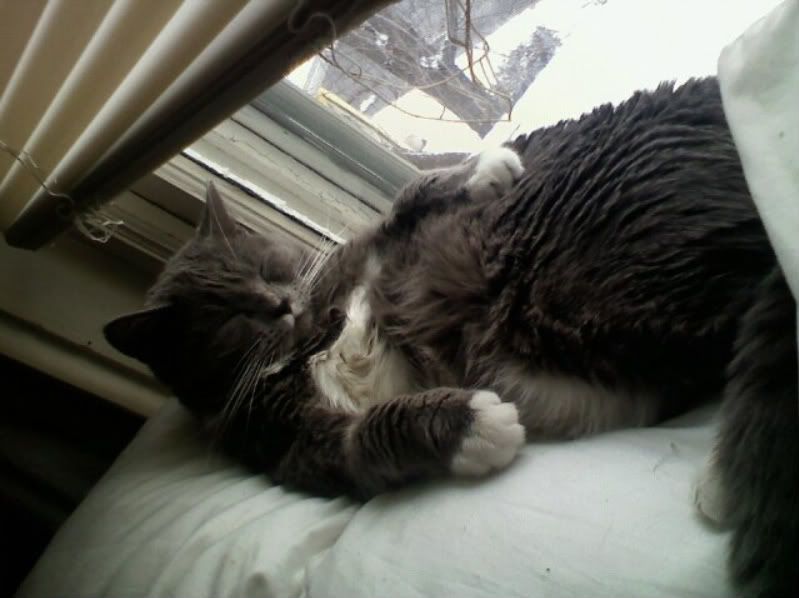 This is my moms cat- Igmutanka.. he is just cute so I had to include him!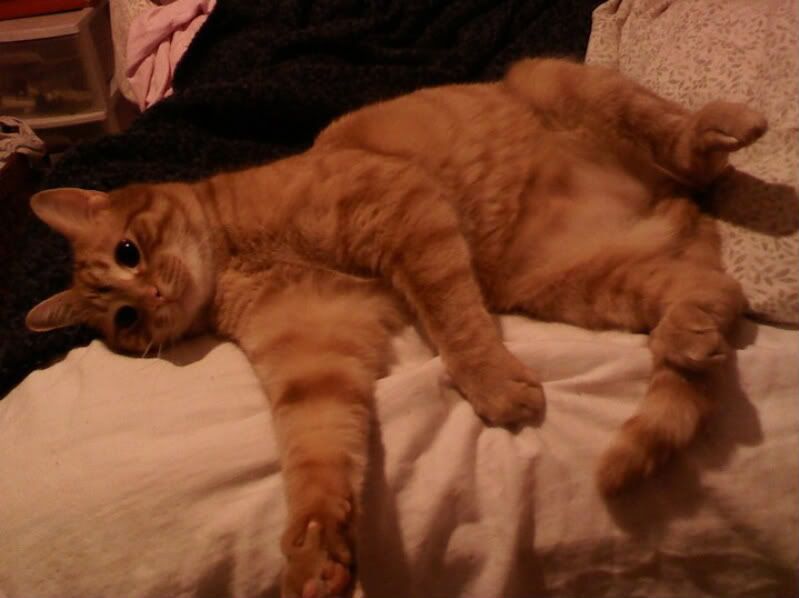 Last but not least ( and not "technically" my cat ) would be Izzy. While working one day the guys from the office came in and told me they heard meowing in a storm drain. We called the township and had them pull it up and they were right.. two little kittens. One ran, but Izzy stayed put. It was freezing rain out and she seemed happy to be rescued. She became the "office cat". I would bring her home on nights&weekends but I had too many animals at home already. Another girl ended up officially keeping her!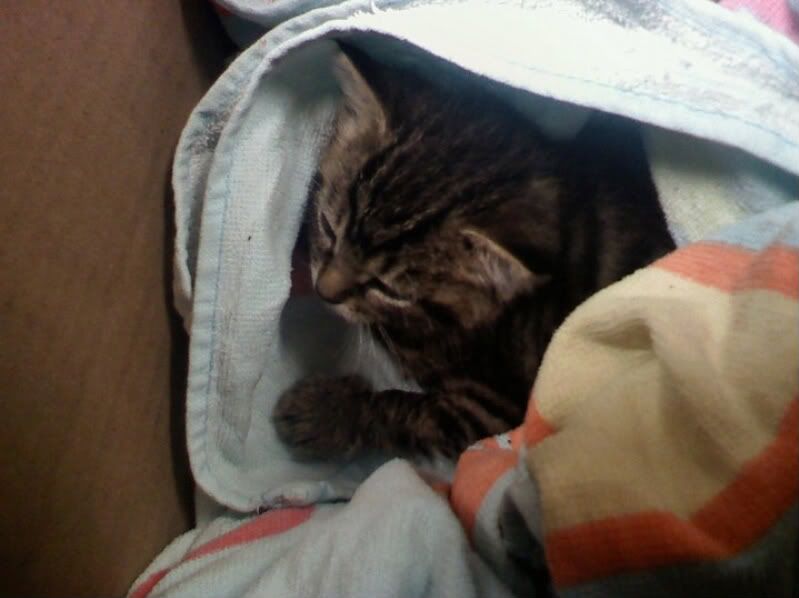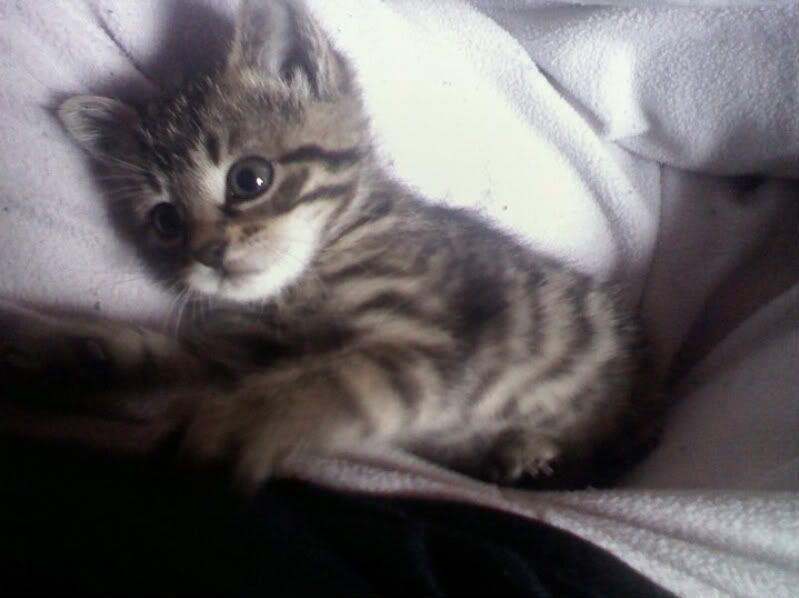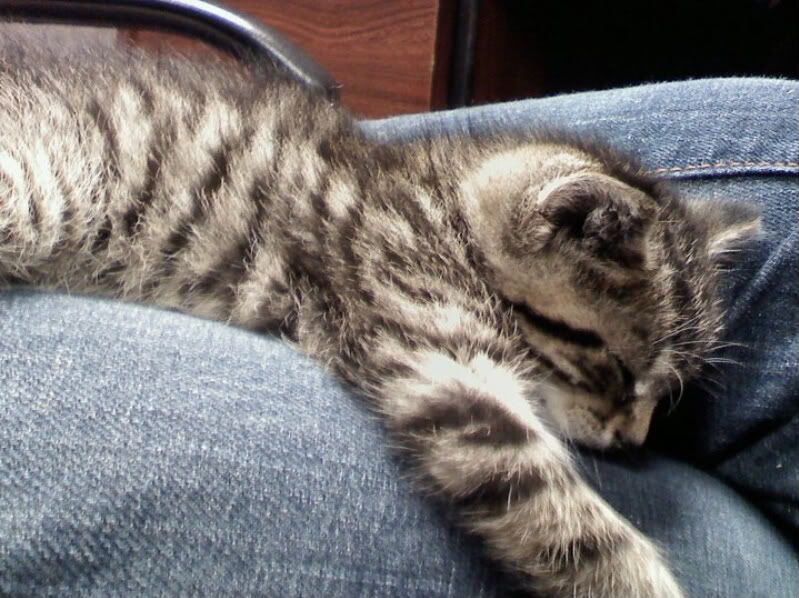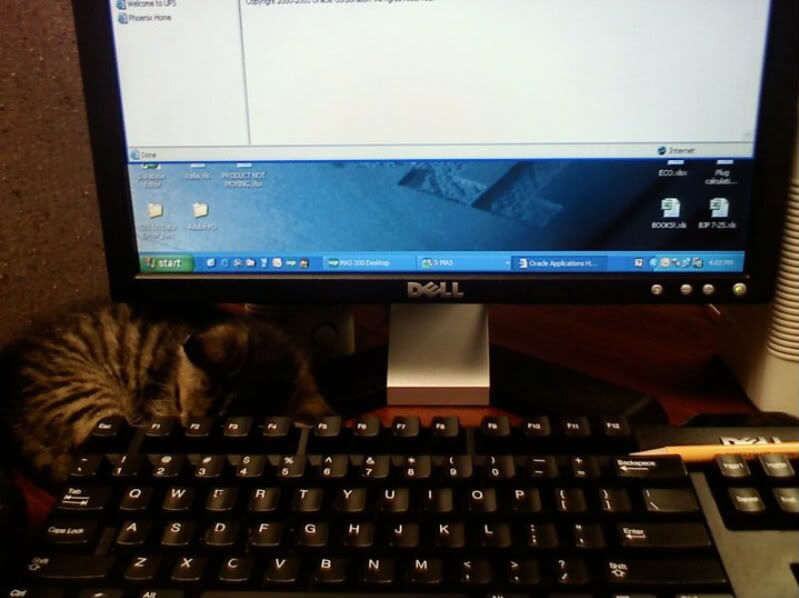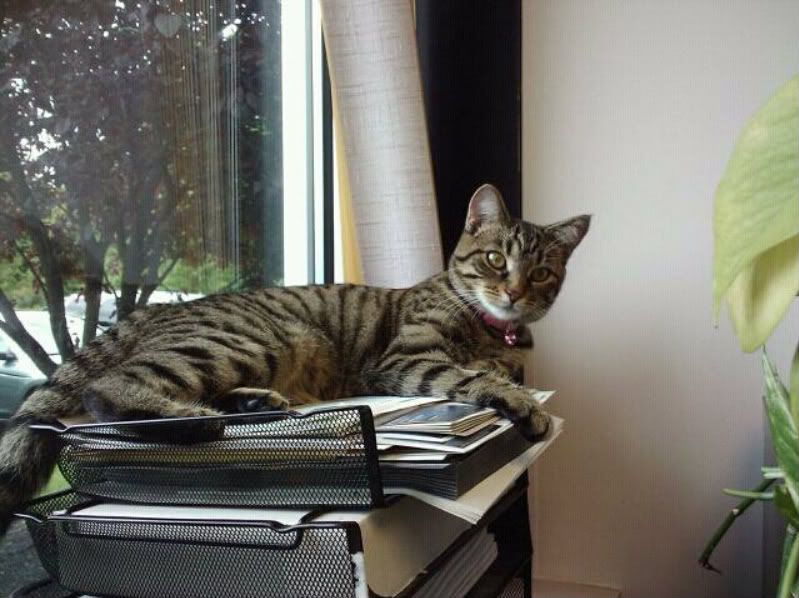 I hope you enjoyed my photos!!!