Discussion Starter
•
#1
•
Yes, I looked up that the term for a group of cats is a clowder...LOL. Anyway my four legged companions are very special to me and I love photography and they make wonderful subjects. My tabby is particularly fond of posing so I tend to have more pics of her than the others...she is quite a diva.
I will post photos of them in the order which they joined my family.
First up is Ember...my first girl who is currently in a lot of pain and is having trouble walking. I posted about this in another thread but wanted to share more about her and my other kitties with you all.
Ember is very independent, sassy, a bit grouchy, but super friendly with guests visiting our home. She thinks she is a person, not a cat, and LOVES to pose for me and the camera. Very mischievous and extremely smart...loves to find ways to get into trouble. I sometimes can look into her eyes and see her plotting something. Whenever the food bowl is low she makes sure to find me or my husband and pat us with her paw to let us know it needs to be filled up. Either that or she starts tormenting the other cats (so naughty!).
I've had her since she was a kitten who was lost in an apartment parking lot and was way to small to be away from her mom and litter mates. I adopted her before my brother-in-law could take her to the pound. I love her so much and can only hope and pray she gets better soon.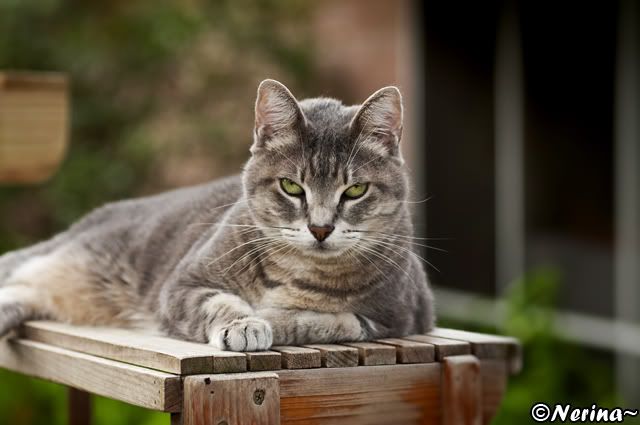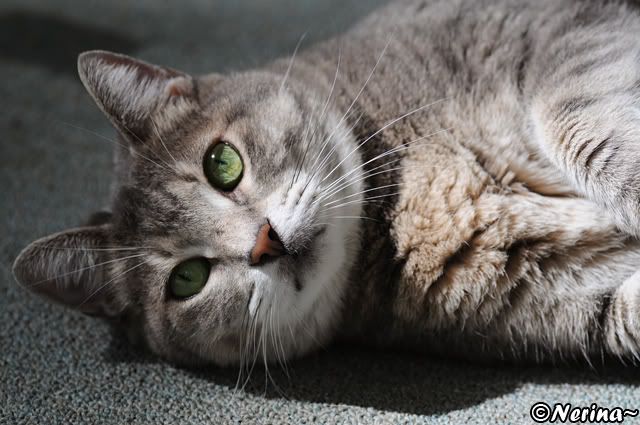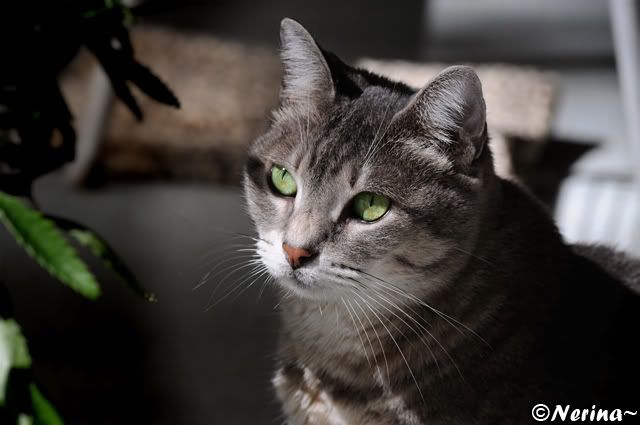 What a tongue!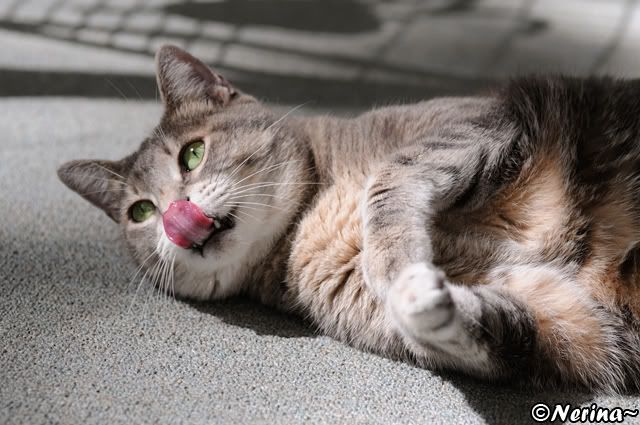 Clean that foot!
Oh it tasted bad!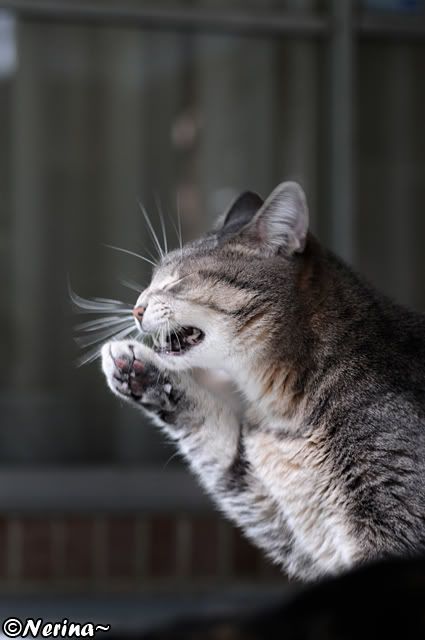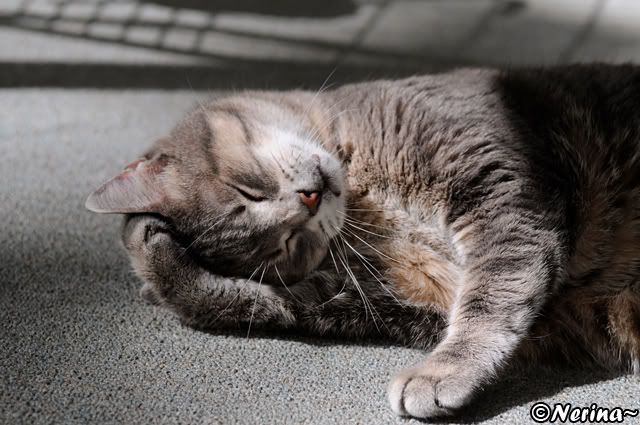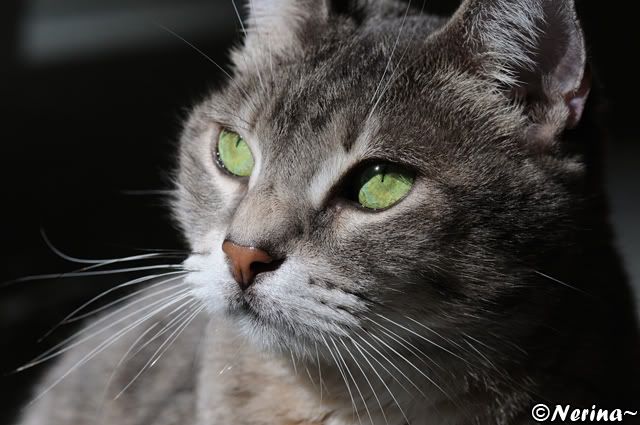 Lizard!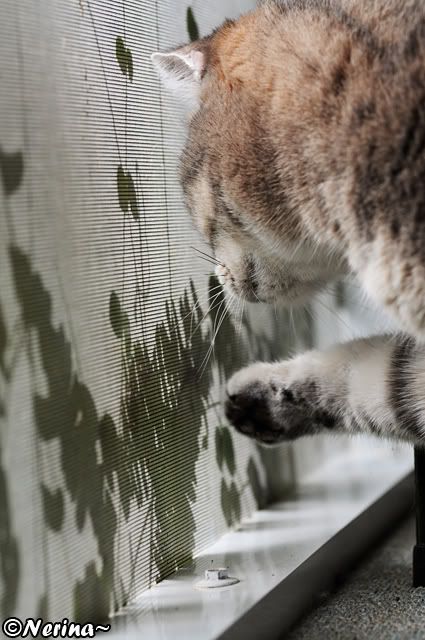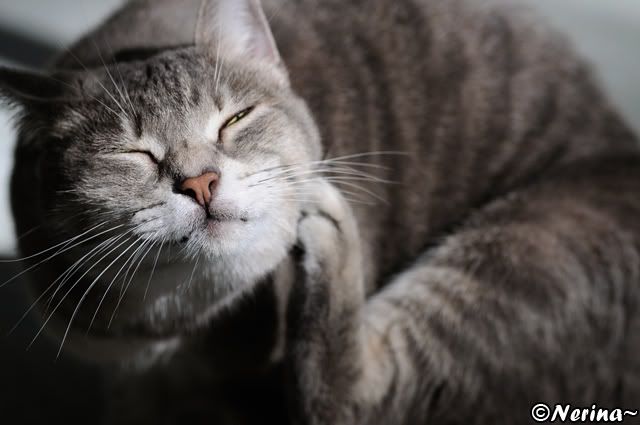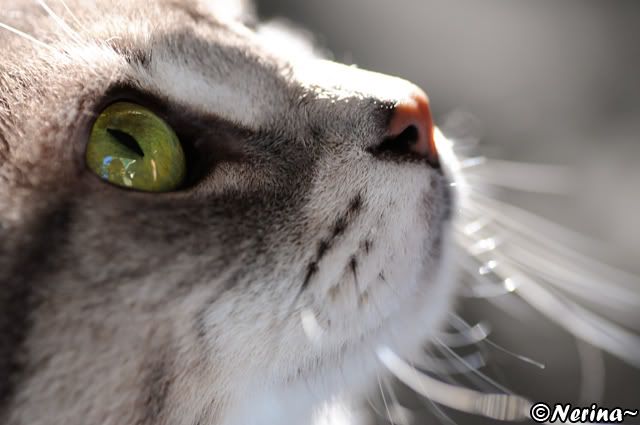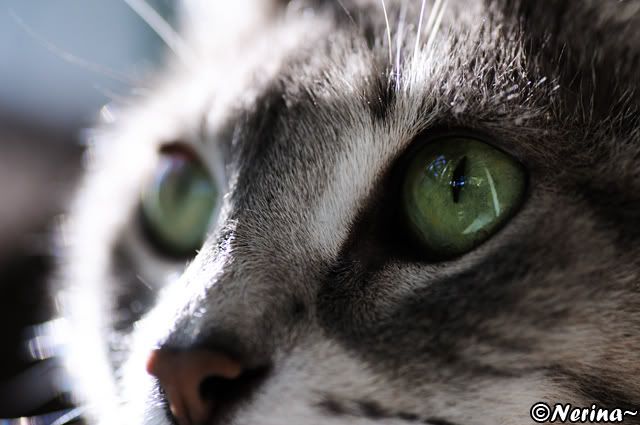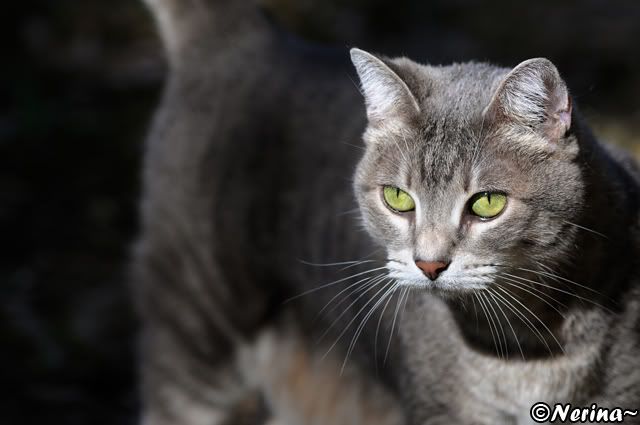 Squirrel!!
Bleck!
But I don't wanna go back yet!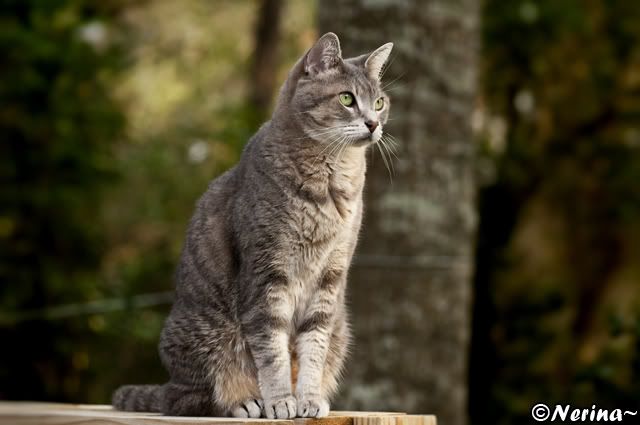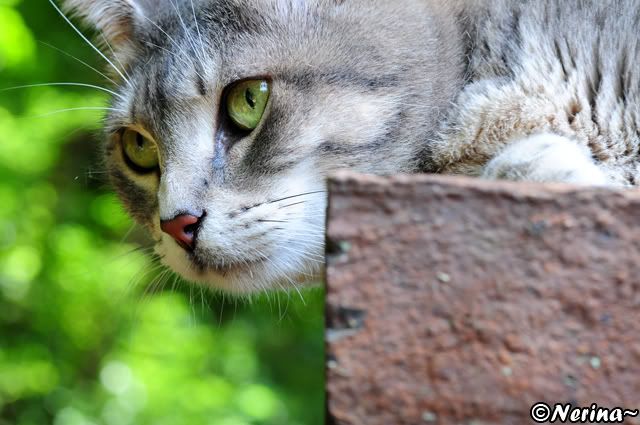 Some B&W
What a big teddy bear she is!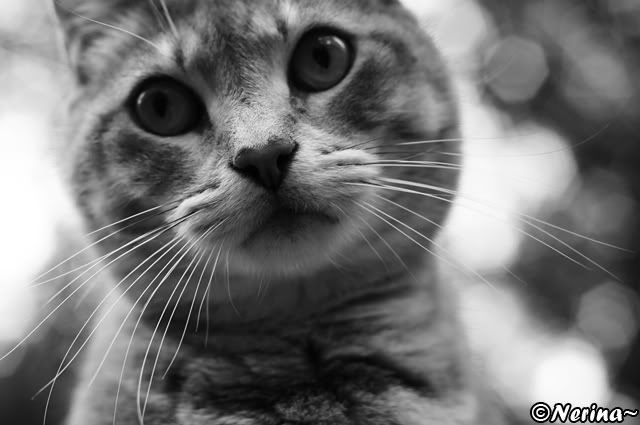 Sweet Mama's girl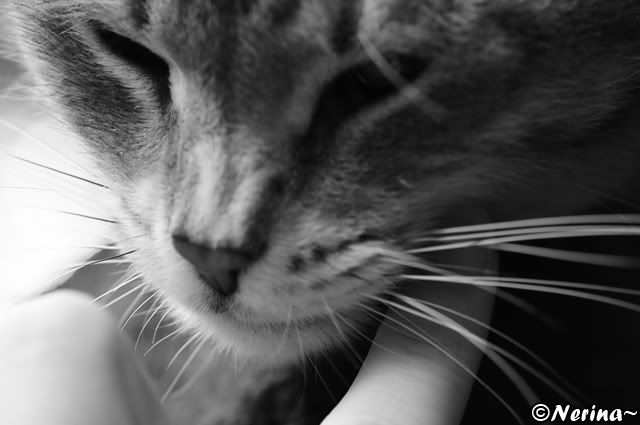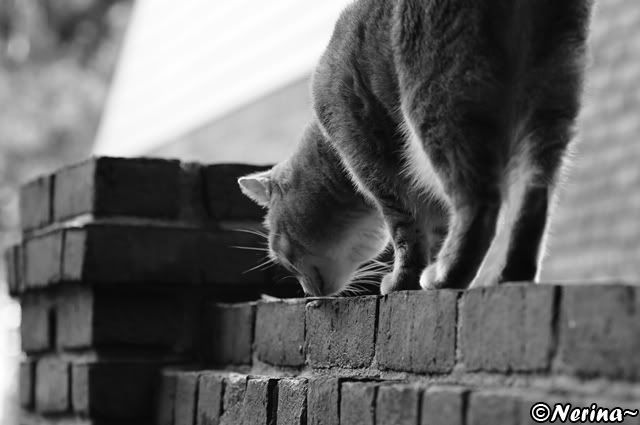 My favorite pic of her...not sure why but it is.
Next up my other girl.
Nerina~