Discussion Starter
·
#1
·
Well I'm new here (I was the one who posted the 'Hello From Ireland' thing in the introduction area :3)
Thought I might show off my kitties:3
So, first we have Skye, she's black and white, fluffy-ish...well you can tell all that from the photos! Her Personality is wonderful! She's so playful, she might be on the heavy side but she's able to run VERY fast when she wants to and can jump about two meters high
She LOVES her food & her favorite toy is this random whip I had from when I used to do horseriding-she LOVES the thing. Even if she's tired, she'll play with it, she cannot resist, it works better than catnip, anyway here's some photos.
PS. She loves chicken&whenever I'm eating chicken nuggets in the living room (she's a house cat, kind of, she goes outside at night and stays in half the day and only goes outside for a wee.) I sometimes give her little bits and she chases them around the room before she eats them...its hilarious!
I'm blabbering on...so on with the pics...
(She's 4 or 5 years old)
As for the size of these pictures I hope its okay, they are an alright size but if you click them they get bigger so is it alright? Maybe they are a bit big, I looked at the rules but I don't understand how pixels work so the restrictions make no sense to me...help appreciated!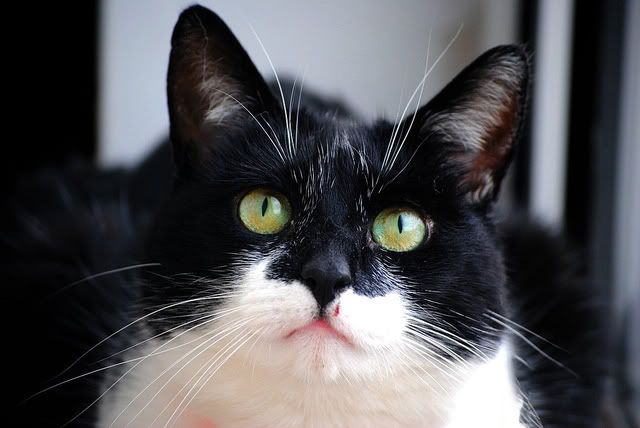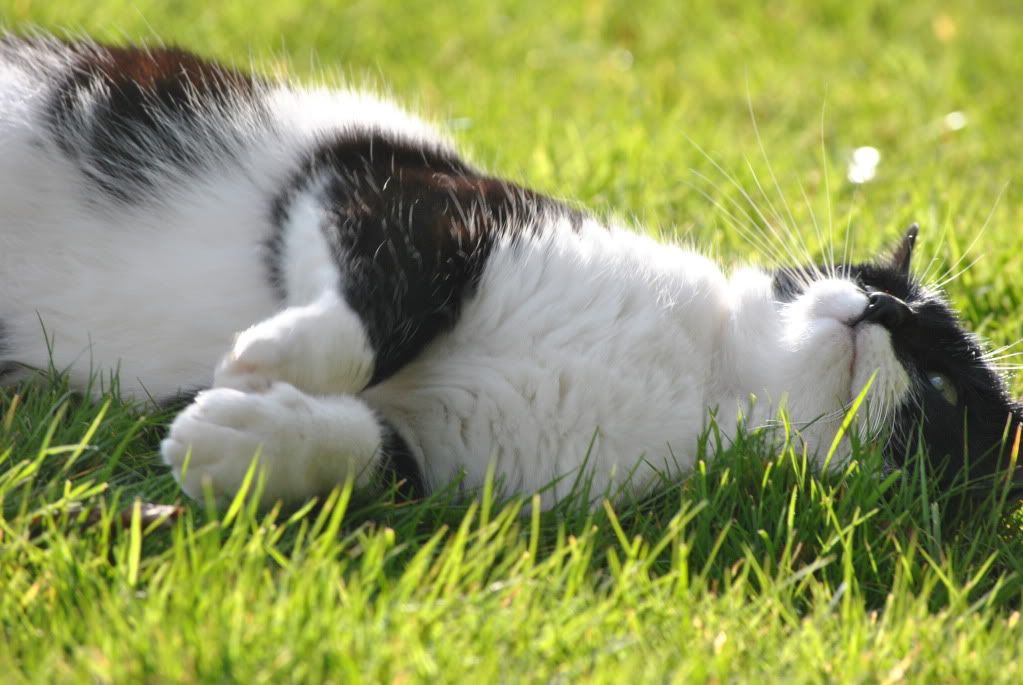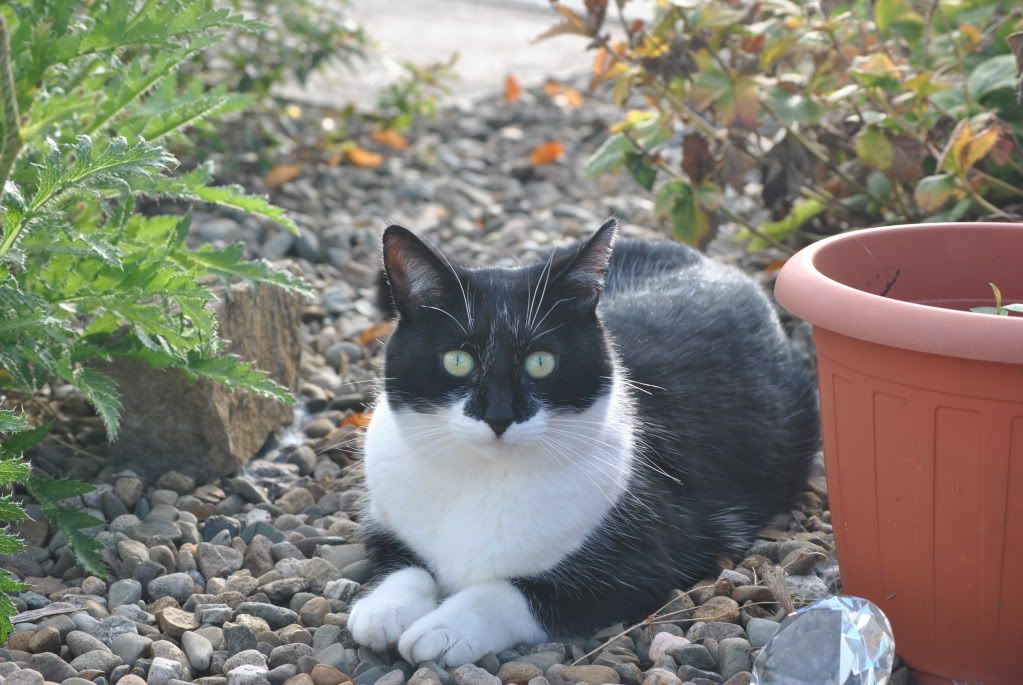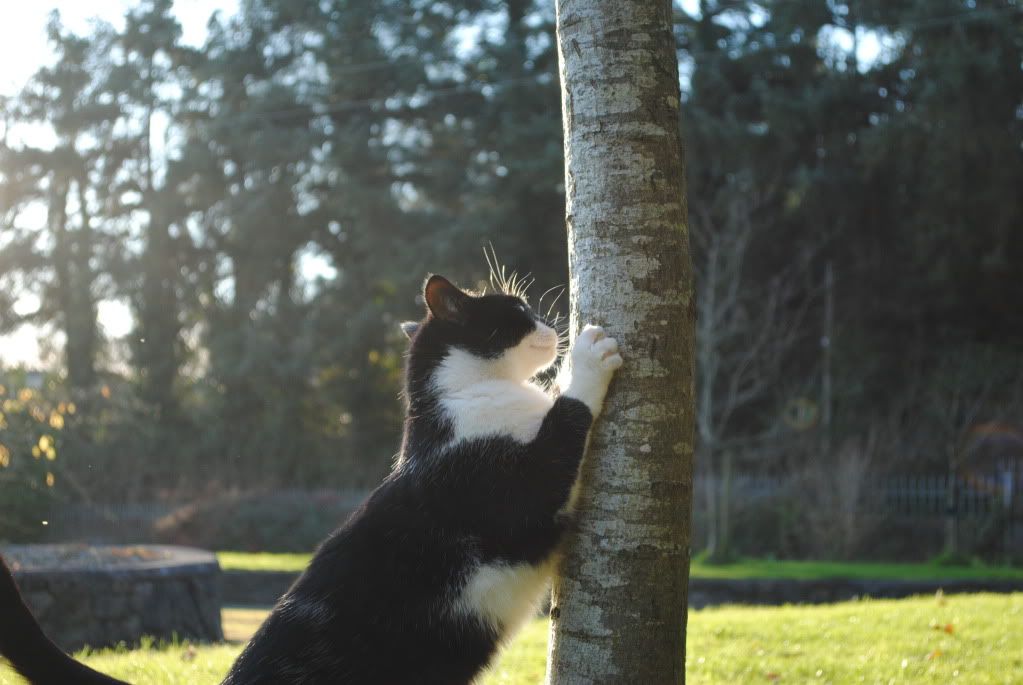 Then there's Smudge, Skye's sister but sadly she died last year, we're not sure how, maybe a heart attack, the vet said she may have had a weak heart, she was such a little dote, she had a wild side too, she had very fast reflexes and was the best hunter out of the two of them, I miss her alot. She always got along with our boxer dog Taz. She was a bit wary of him, but she liked to be near him (we have a fence separating the back garden from the front garden and Taz stays in the back while the cats roam the front) & while she was scared she never spat at him or scratched him. (Skye on the other hand, well, she's the opposite.)
So here she is now...&her grave aswell...</3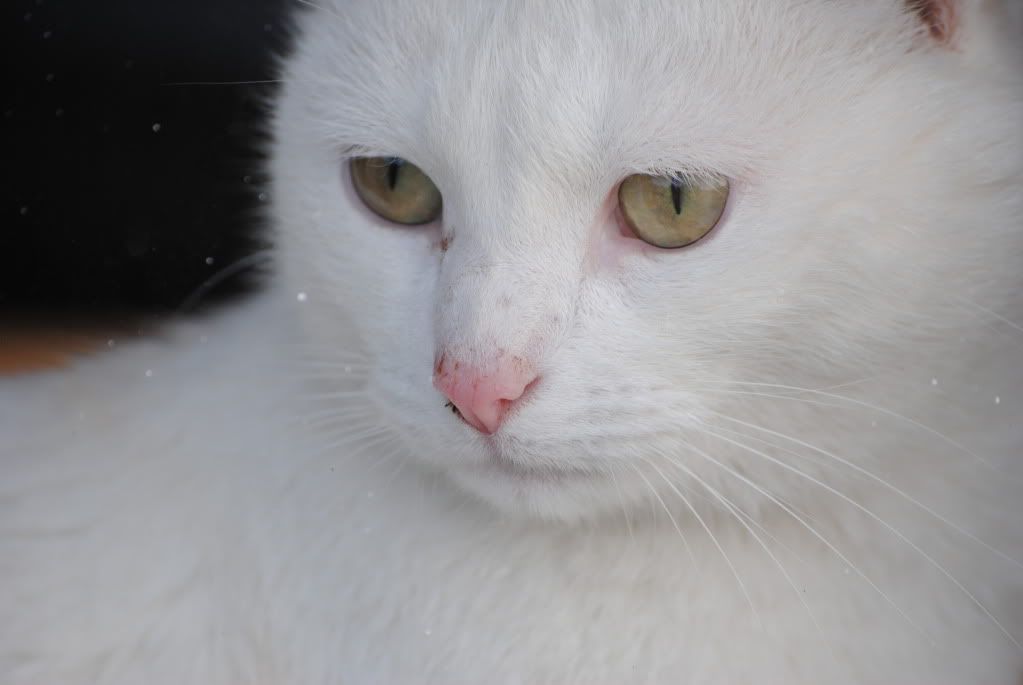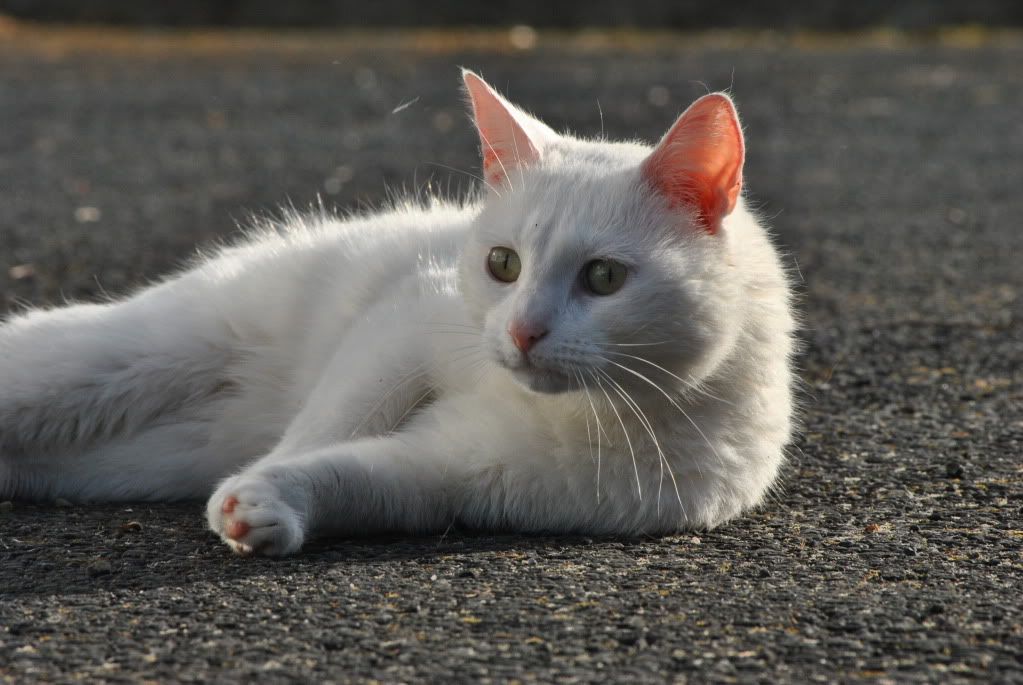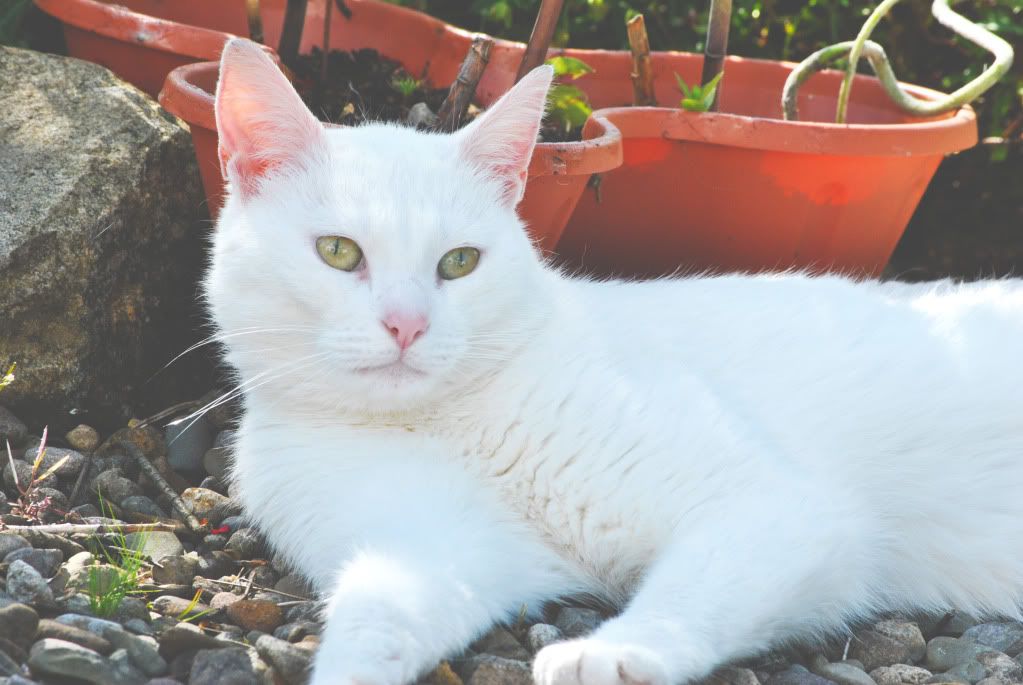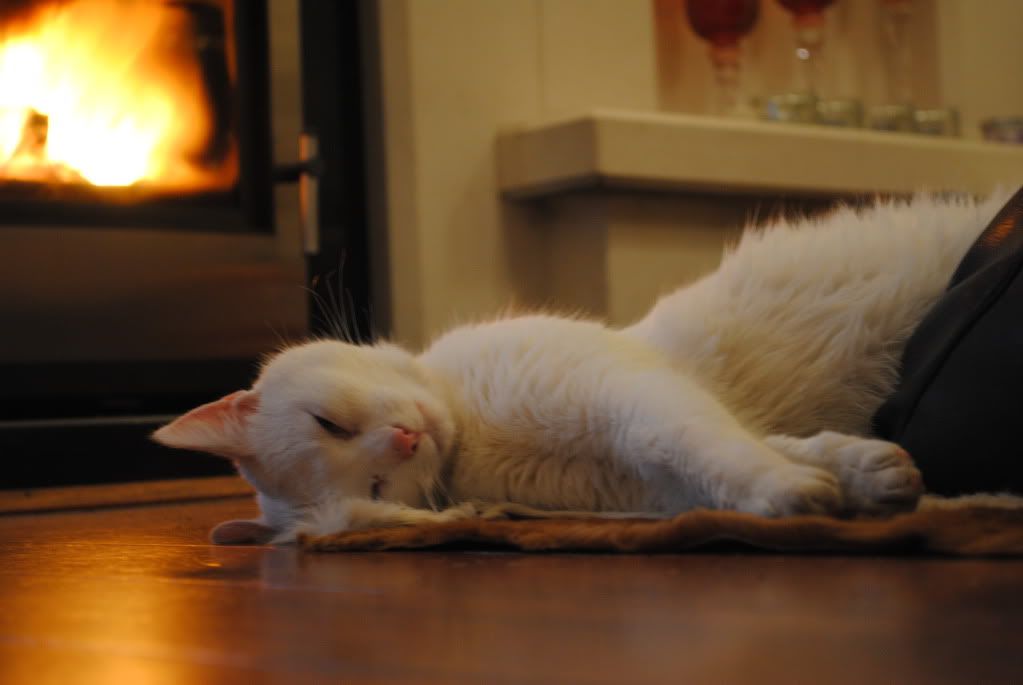 &I thought I might as well post a few pictures of them when they were little kittens...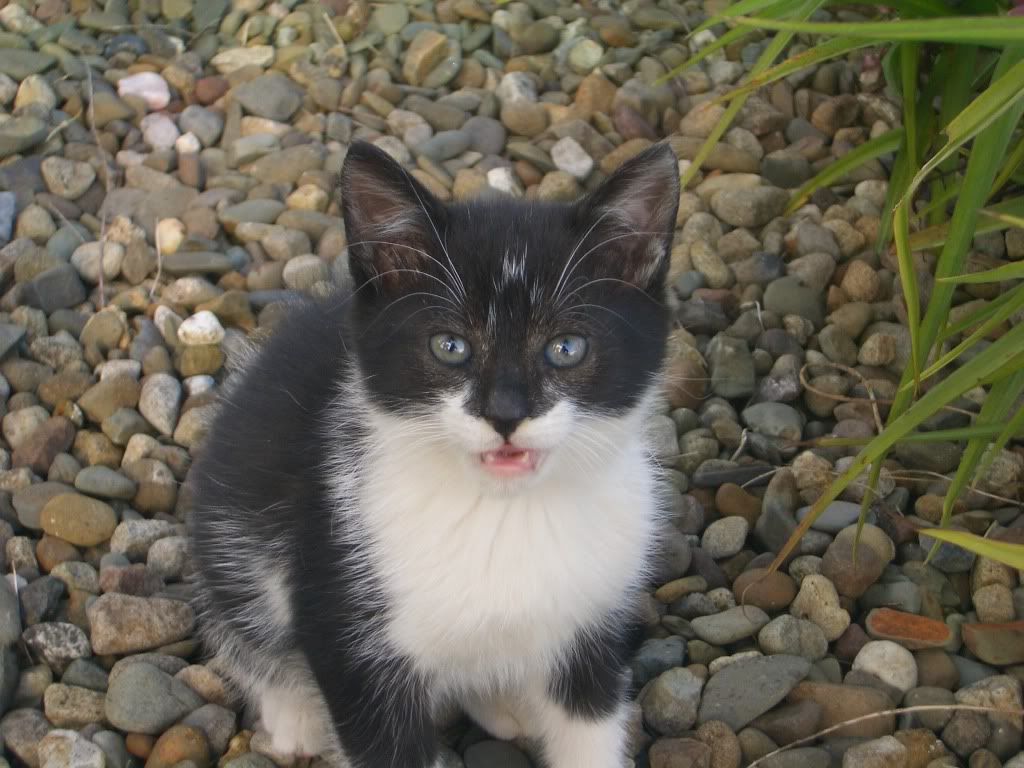 (I have one of them both together but I can't upload it there's something wrong with photobucket...)
Anyway I hope you like the photos of my girls!
(should I tag this IMG Heavy? Sorry for all the questions, hope its okay!)
~Evie