Hello everyone!
So you may or may not remember my previous thread with pics of my sorrel aby girl that I had on hold - well, my husband and I ended up switching kittens the second time we went to see visit - it felt like the right thing to do in our hearts, and I don't regret it for second! I will explain:
So, we get there, and all the kittens are playing. We both tried to hold the little girl and play with her, but she seemed very uninterested in us, and really didn't like being held at all, very aloof to us and skittish. But I didn't give up. I was sitting on the hardwood floor the entire time, trying to entice her to interact with me for what seemed like an age...meanwhile, this little fawn had ran up to me almost as soon as I folded my knees beneath me, at which time he began to "attack" my legs playfully, eventually climbing in my lap and looking at me intently. I couldn't resist his cuteness, naturally, so I gave him my right hand to chew on, to swat at and to be petted by, while trying to engage the attention of the little red female we had picked. Eventually, the little fawn in my lap fell asleep while I was still petting him. Now, there was another couple there looking at the kittens, and they wanted to see the little male it my lap. When the guy came to take him, he woke up and latched onto my legs with his little claws - and when he was pulled away from me, I felt myself wanting to say "no!" and snatch him back. It was at that moment that I knew I needed to have him. So, quickly I spoke with the wife, pleading to let me swap for him, to which she consented with understanding. She actually admitted he was the friendliest kitten she had, the only one who would run up to people when they entered the home or room, the only one who really wanted to sit in peoples' laps and snuggle. When we picked him up last Thursday, the breeder told us he turned out to be everyone's favorite, everyone loved him to bits and wanted to take him home with them. So we made a good choice I think
Now we are blessed to have this little cutie pie in our home!
He's an absolute sweet heart, couldn't be happier with him! He's SO affectionate, playful, endearing...he's definitely stolen our hearts! I could go on and on about him, but instead, I'll just show you a few pics and videos we took of him - just a glimpse of some of his playful antics!
First, here's him: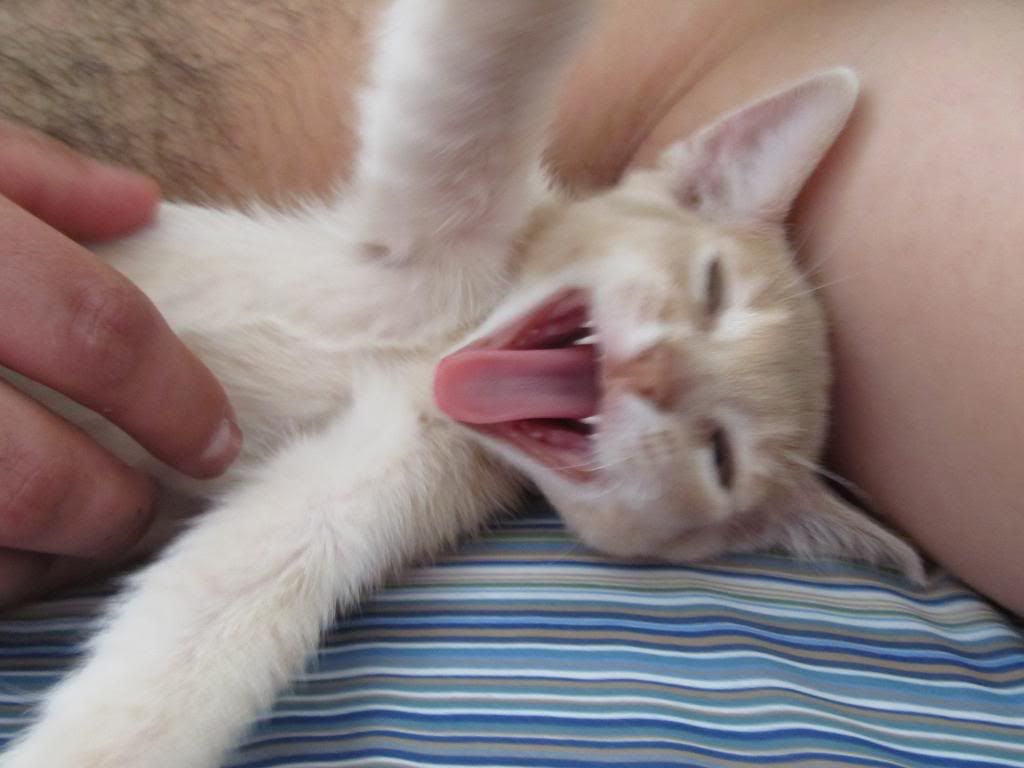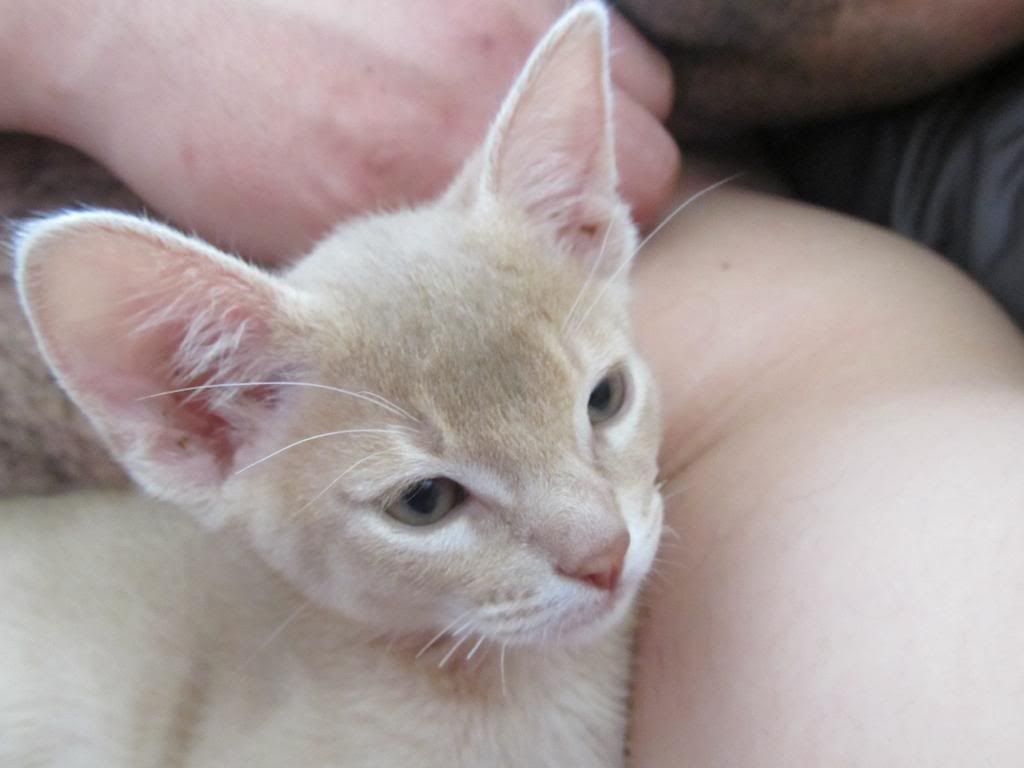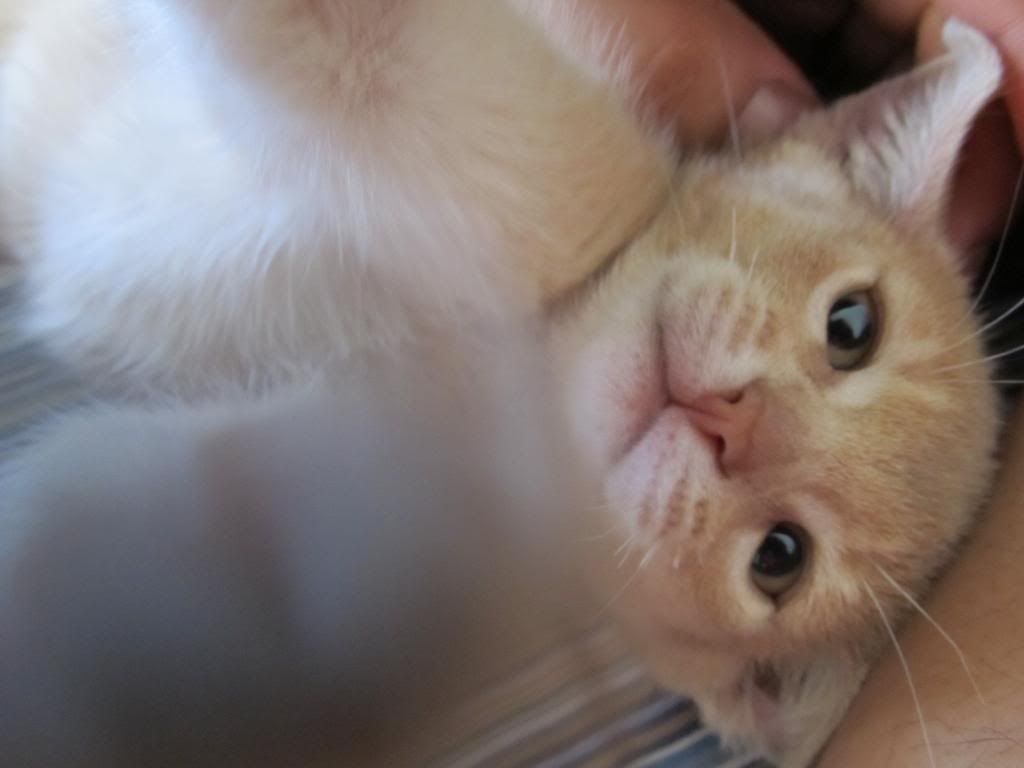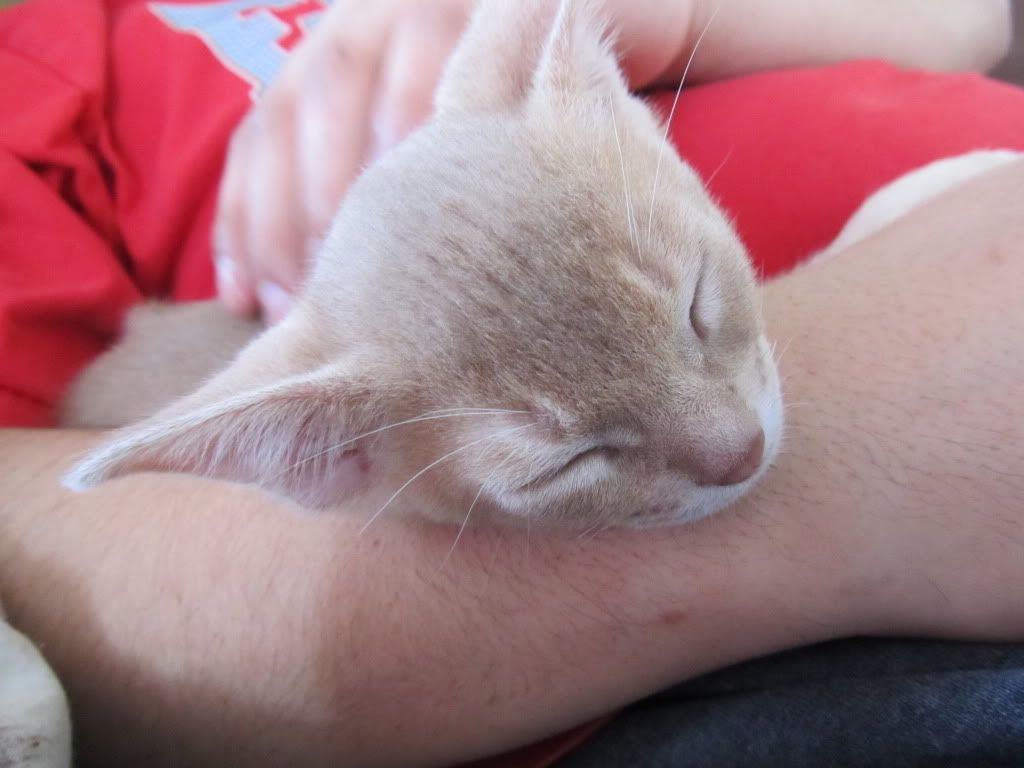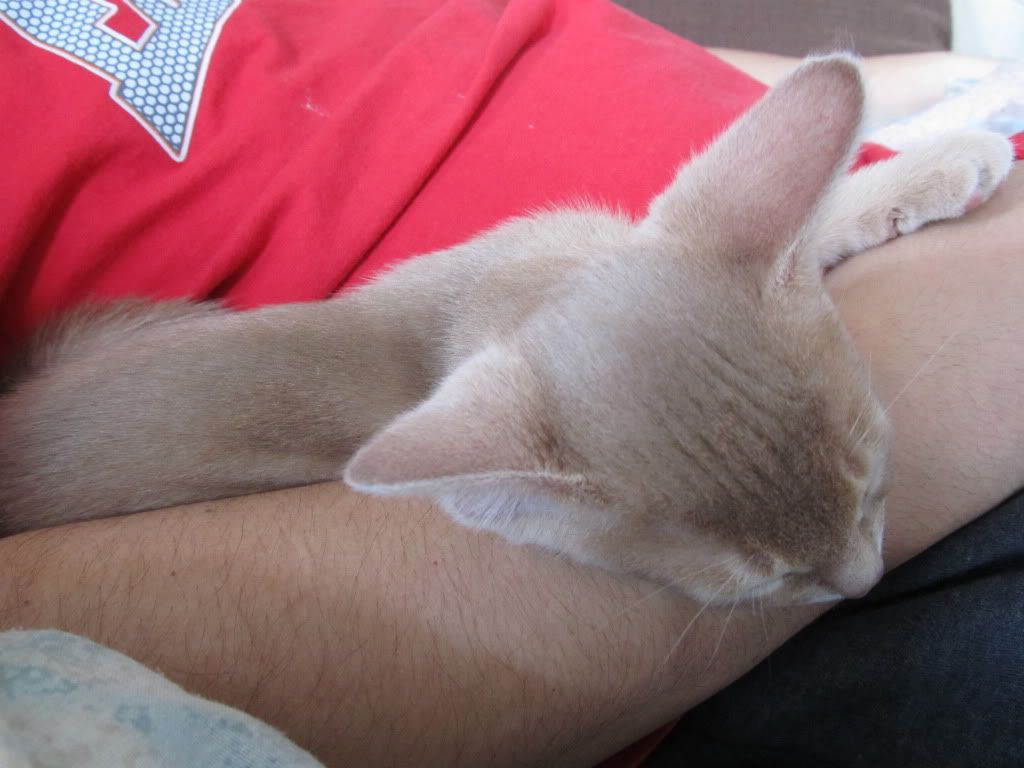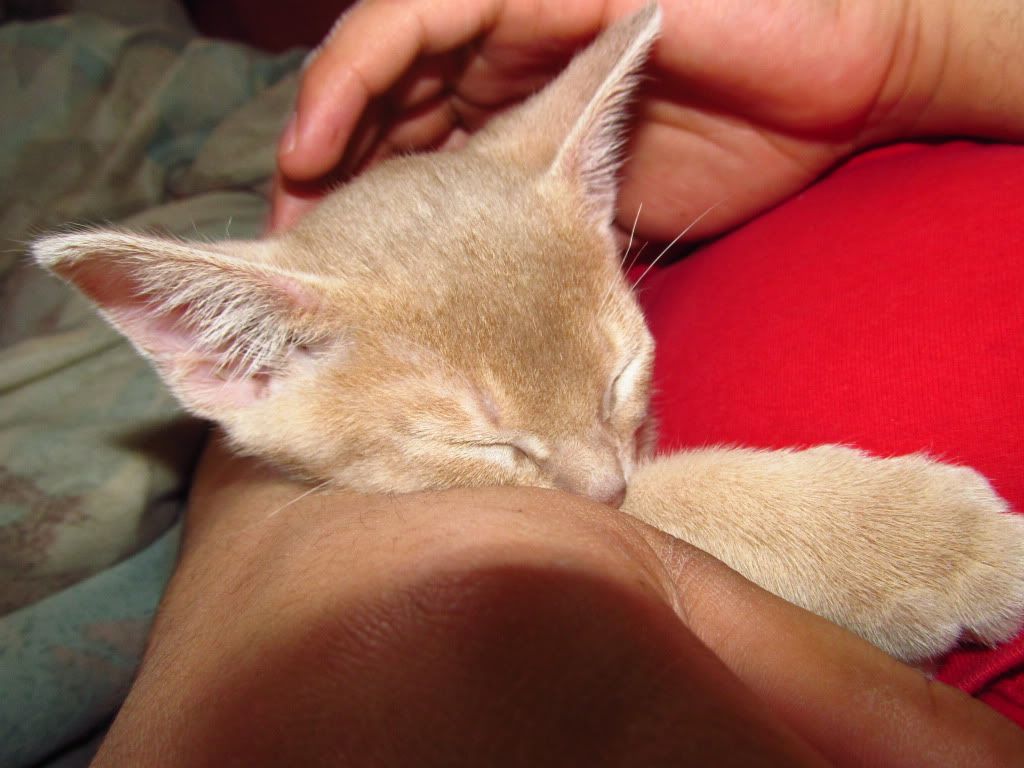 And videos:
This one is longest, get's better from middle onwards. Since that video, he has started taking the teaser poll and running away with it when he gets the chance, it's really cute!
http://www.youtube.com/watch?v=Ir5S0GQhuuo&feature=youtu.be
This one is short, but cute:
http://www.youtube.com/watch?v=DbwMBh0aBc8&feature=youtu.be
This one really shows off his cute face:
http://www.youtube.com/watch?v=IbQnOuFCH8k&feature=youtu.be
and here's another one:
http://www.youtube.com/watch?v=YWBjPCmNIhY&feature=youtu.be
Thanks for looking!
Katrina