Discussion Starter
·
#1
·
(first thread
http://www.catforum.com/forum/41-meet-my-kitty/145716-re-introducing-odd-eyed-wonder-ice-pics-heavy.html
Well, the day finally came…today Ice's brother, who was named Phantomas by his new owners (who are old friends of mine), left home. Last night I cried like a girl. It is so hard to foster! I explained to him that he was leaving with a great family, that he will have a cool tuxedo older brother and lots of love and attention. He is such a sweet kitten. He purrs like crazy and learned to jump from the floor to my arms. I hope everything goes well in his new home.
Now Ice is all by himself inside the "ringworm prison" that this room has become! But finally the wait is over and now that ringworm is gone I can start introducing Ice with the rest of the boys.
This afternoon I cleaned and disinfected the room for the last time, just in case. A few minutes ago, I left Chikis coming inside the room. They just smelled each other and then started playing with the toys I had prepared. But no wonder! Chikis has always been the sweetest, most tolerant kitty of the world. Ice was not even scared, just curious.
Rulos is still hissing like a snake when he sees Ice. Gatito ignores the whole situation, behaving like the alfa he is.
Tonight I'll put a mesh on the door and see how it goes…
Last pictures of Ice and Phantomas together. Look how big they have gotten!
Ice (front) and Phantomas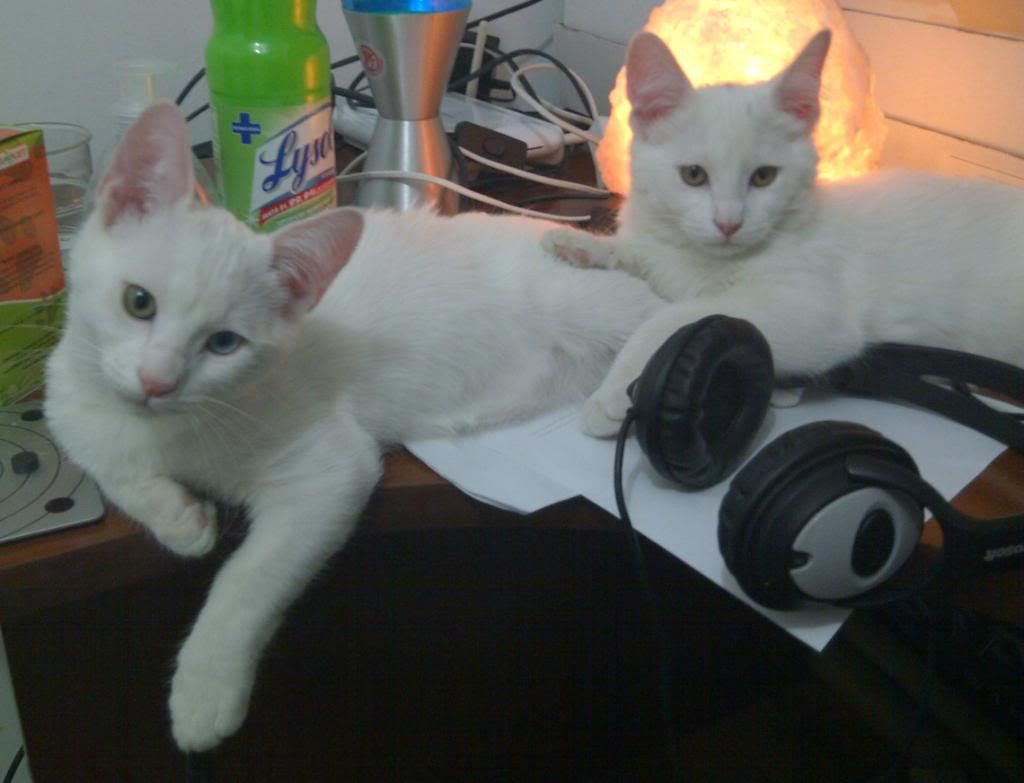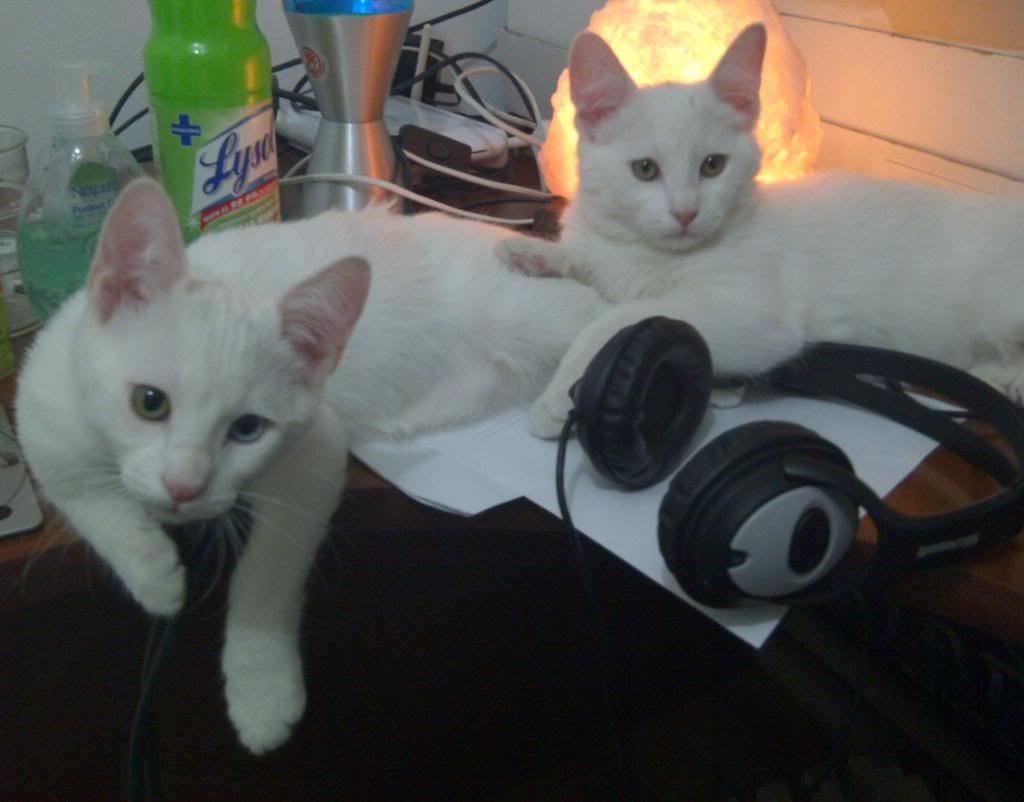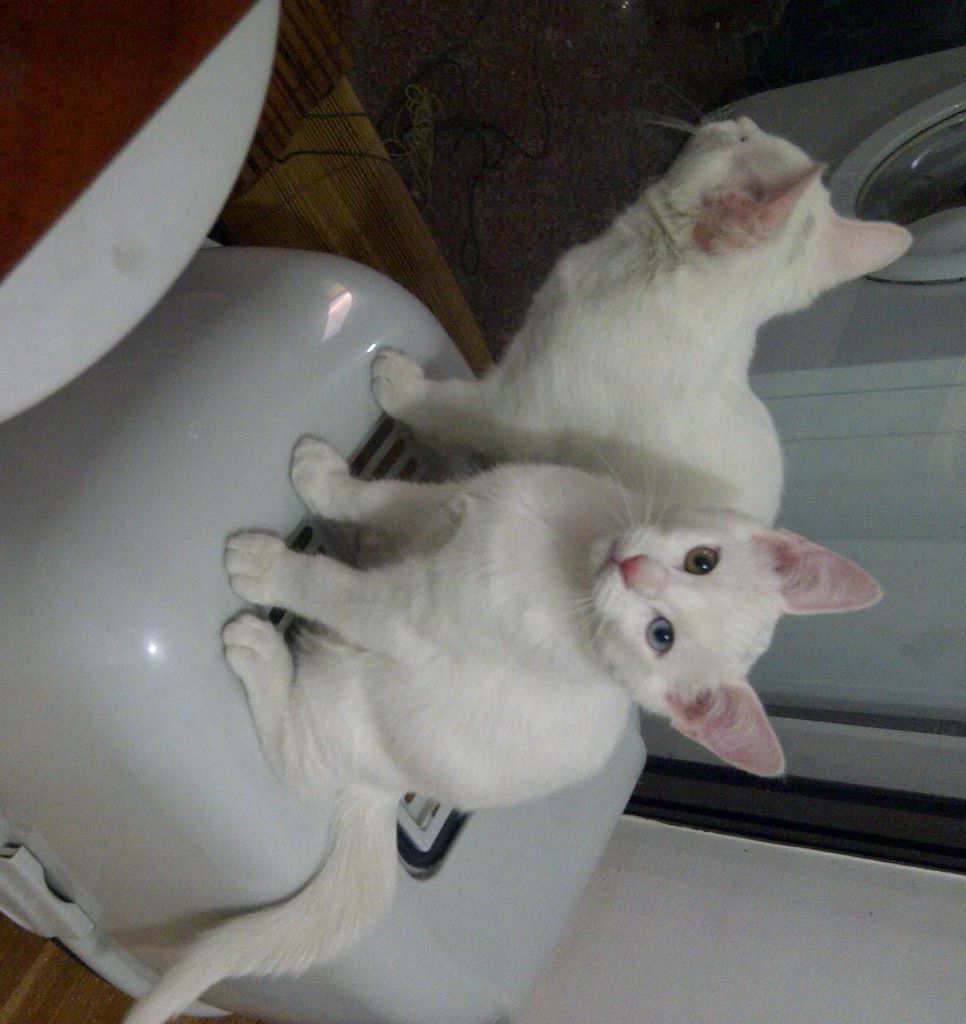 Keyboard Ice
...yeah I'm just not gonna let you work.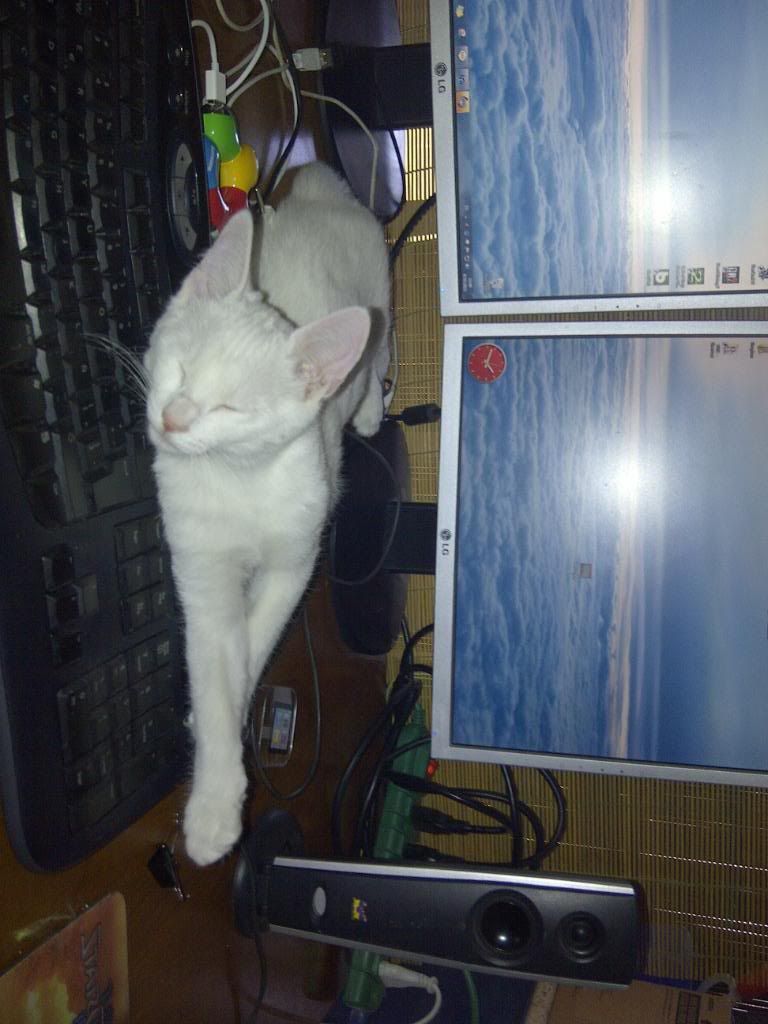 Morning Ice (still sleepy)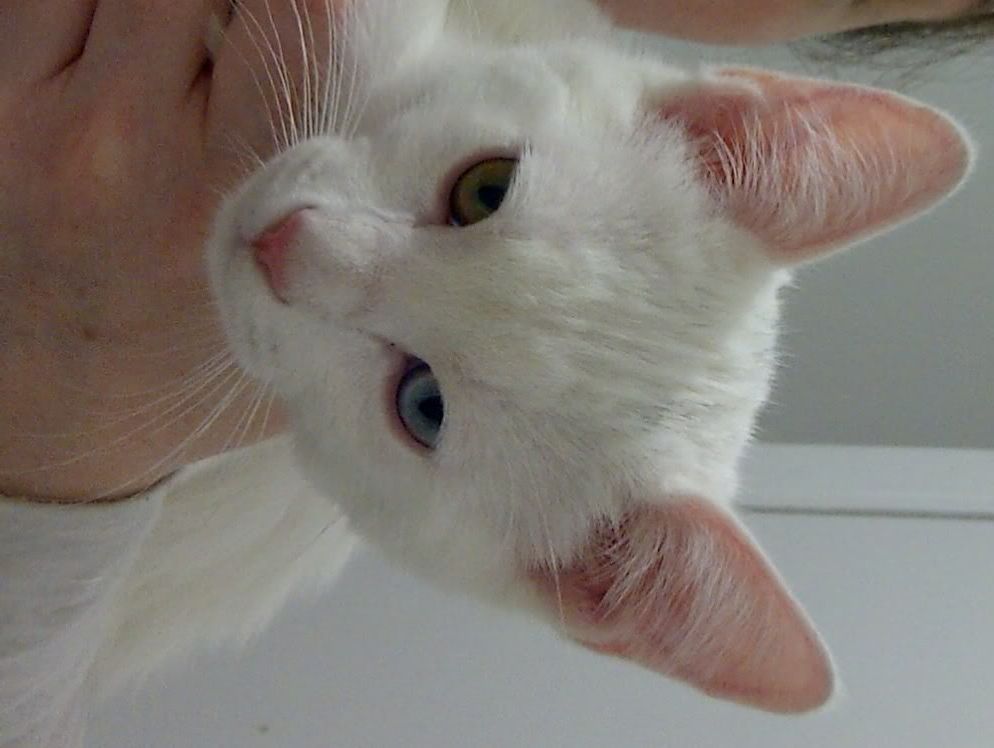 Phantomas
Phantomas sleeping on my lap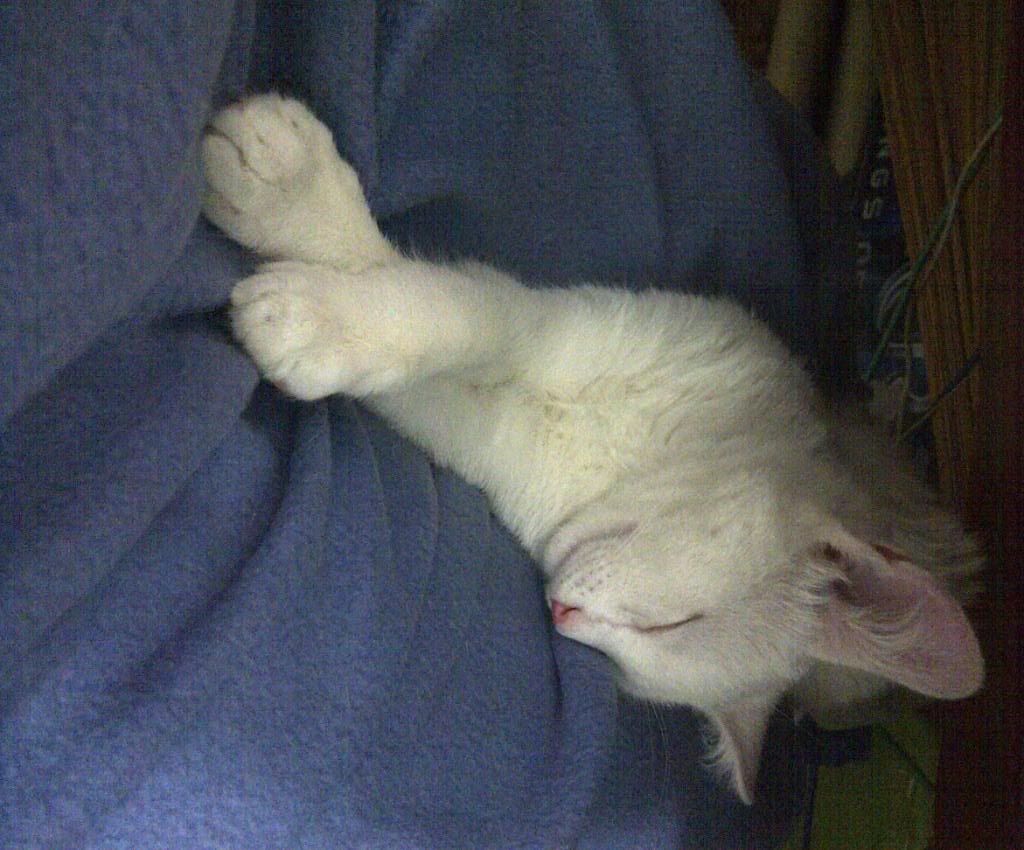 Good bye Phantomas! :'( I'm gonna miss you a lot little guy.
I hope Ice doesn't miss his bro too much. I'm sitting right beside him and he looks like he's not used to sleeping alone
but mom's hand is willing to nap with him (I can't believe how red my hands are from all the cleaning and scrubbing I did today)