Discussion Starter
•
#1
•
Hi, just thought I would introduce our feisty menagerie. We have four cats, two boys and two girls.
The eldest is a male Persian, two years old. His name is Monty: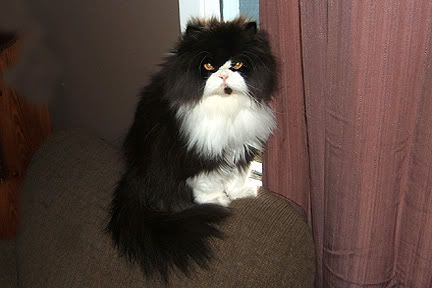 He's a big monster of a cat, all muscle and loads of long hair that's soon going to be all buzzed off. Very shy, Monty is easily startled and quick to run, he was mistreated by his previous owner and doesn't like strangers. But if it's just me around he calms down and likes to lounge and play.
Next is Teega, a sweet tabby: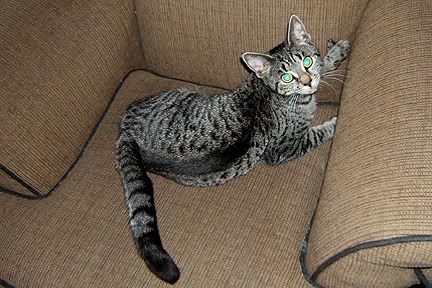 She's a silly cat, very vocal. She loves to tease and snuggle. She's celebrated her first birthday recently.
Our second girl is a cute little Tortoiseshell named Raven: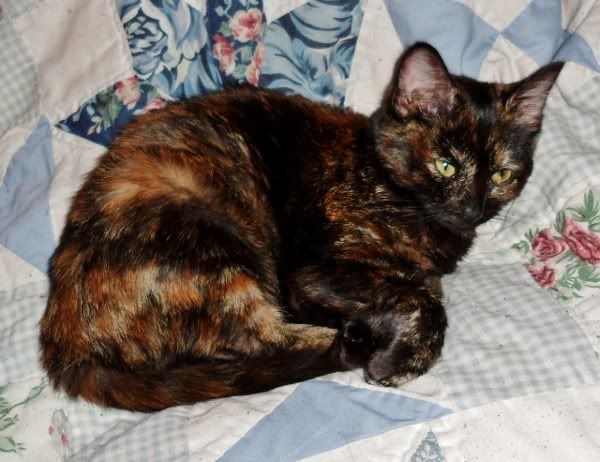 She's the pushy boss around here, queen of the house. Despite being eight months old she is still quite small. I don't think she'll ever get that big, none of the Torties I've had have.
And here is our fourth cat, Fritz. A coworker of mine asked me to babysit him while they were out of town and then they called to say they weren't coming back. So now he's all mine: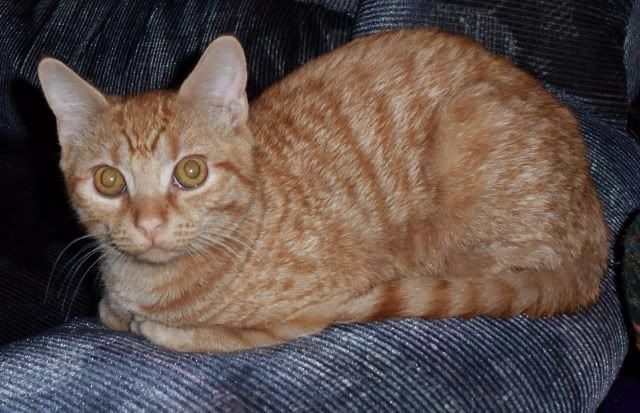 I don't mind keeping him at all, Fritz is the friendliest, sweetest tomcat I've ever had, he's a squishy lapcat who loves a belly rub.
And that's our brood.