Discussion Starter
•
#1
•
1st is "Nala" our newest addition , We've had her 4 days . I was told she is bengal , approx 3 yrs old, spayed female but ... i know nothing about breeds so i dont know. If anyone can help it would be appreciated
She'd had a home & was then rehomed 9wks ago, her newer owner then got a new settee & didn't want her clawing at it so wanted shut ...her words! Poor girl only just got settled there & then upheaved to mine but at least she's now here to stay. She hasn't lived with cats so i expect 1 or 2 cat fights with casey, Batman so far is like " another cat, and? "
Sorry not really facial she's fussy at mo lol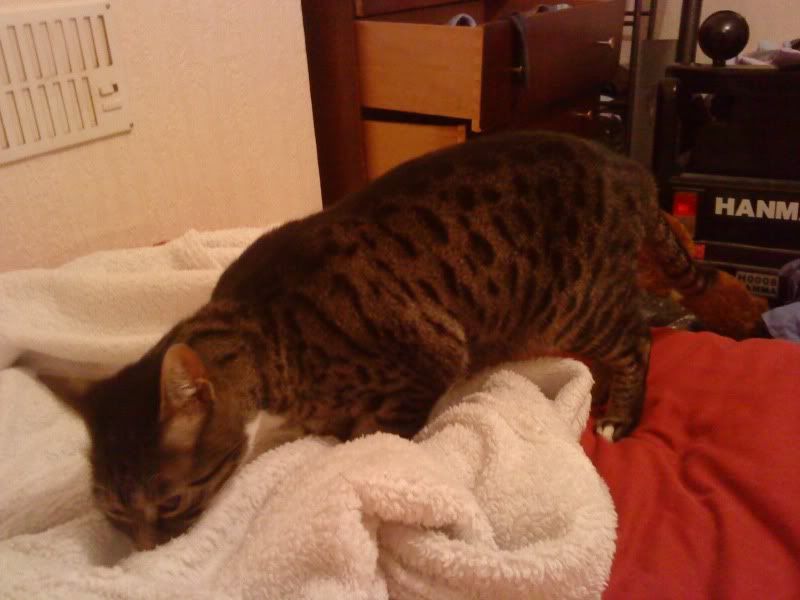 2nd is "Batman", who i got at 8wks old for my sons 4th birthday, He is now 13mth old, I gave birth 2wks later to my 2nd son lol He is a daft cat & hasn't got a sense of danger really, is super friendly & everybody on my street & surrounding knows him. Frequents everyones houses if they let him & loves kids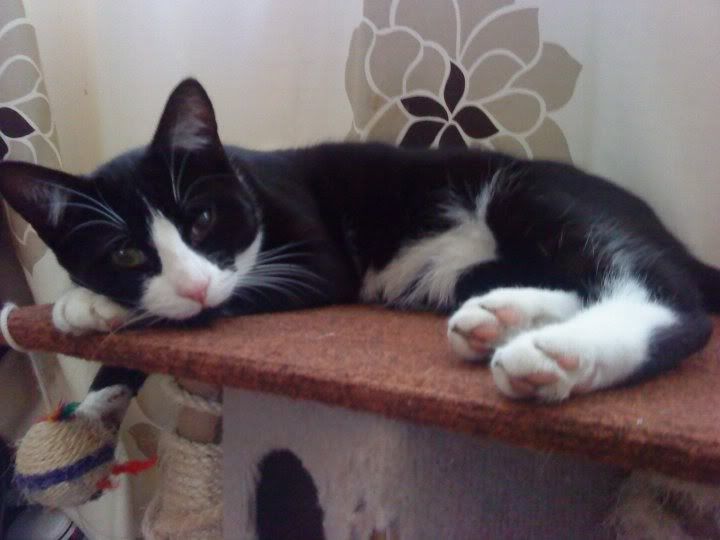 3rd is "casey", we got her when she was approx 8mth old & is a grumpy moggy, Prefers her own company & keeps out the way. Partial to a quick tickle under the chin from an adult IF she comes to you. If she hasn't she has "Touch at own risk" stamped to her forehead lol Kinda why we got Batman as my son couldn't stroke her & really wanted another cat.
All of them i consider my fur-kids inc the newb who i hope settles in fine, Soon as she has i can take her the vets for a check up & to confirm she has been spayed, my 2 have already been done so no worries with any accidental litters either.
Hope you like my furrrriends