Discussion Starter
•
#1
•
Thought I'd share some pictures of my kitties. I havent posted some for a long while!
Buttercup's siblings went to a new home and there was no way I could leave her by herself in the barn so looks like she made herself at home in my room.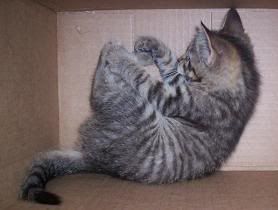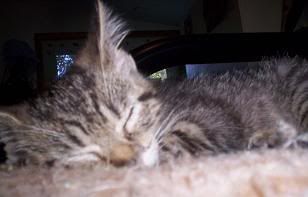 Chloe and Buttercup
Panther- Now she's my baby. She's a momma's girl. Can you tell? Lol The ways she's slouching on my lap. My mom got a kick out of this picture.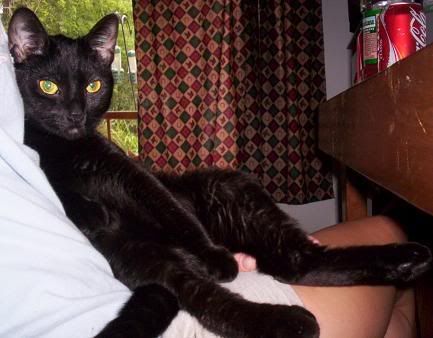 This is Macy. (The cat that has the allergies)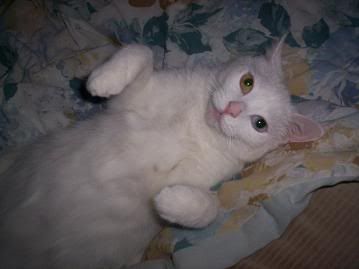 Here's a picture of all four cats on MY bed of course. I had to circle Panther in white that way you can tell where she is. Lol. Thats the only bad thing about her being black. She doesnt show up in alot of pictures. LOL.
hehehehhee Buttercup's first encounter with my Pug.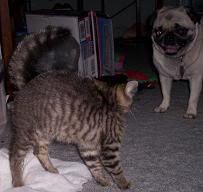 Panther with me again... She really is a mommas baby huh?
Another one of Buttercup.
Hope you all enjoy the pics.