Discussion Starter
•
#1
•
I took some new pics of Trip and J.D. today and thought I would share. They just turned 13 weeks old.
I thought I had found homes for them both, but unfortunately both homes fell through, so I still have the little troublemakers. :lol: Only kidding, they are super sweet. It's going to be hard to let them go.
Anywho, on to the photos.
First up is Trip. He is a sweetheart. :luv He used to be the shy one in the litter, but he has really come out of his shell these last couple of weeks.
Here he is channel surfing...(the wall damage was not from him :lol
: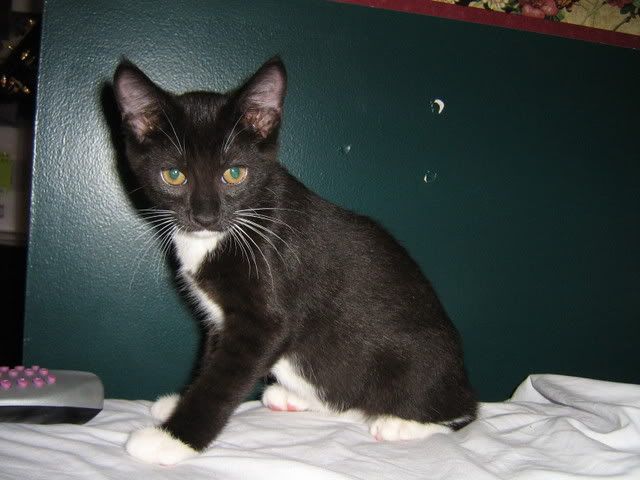 Playing "hide-and-seek" under the bed, and also having fun playing with the sheet :wink: (don't worry, he was not playing with the cord):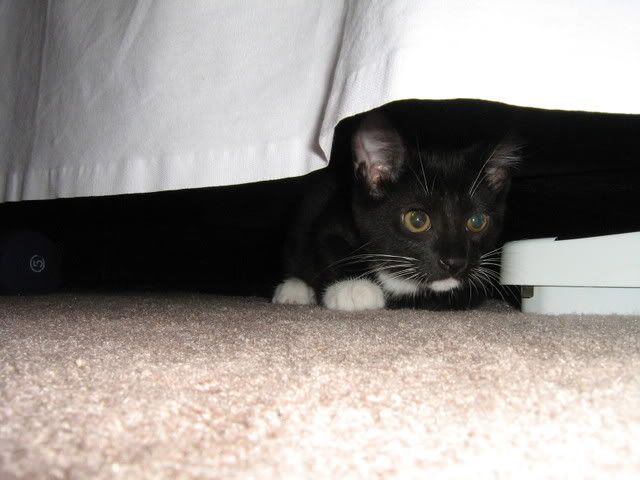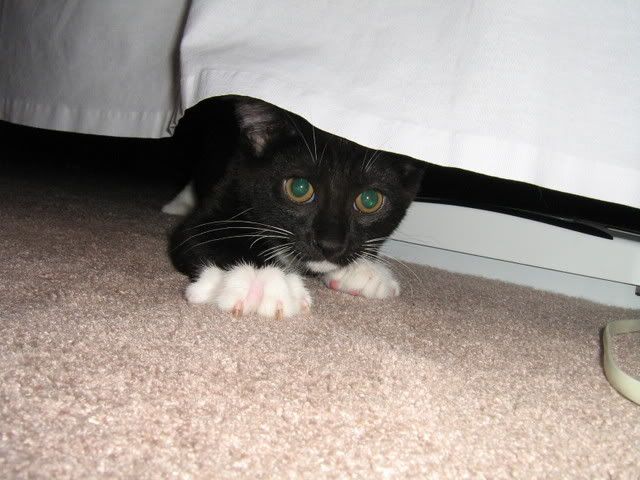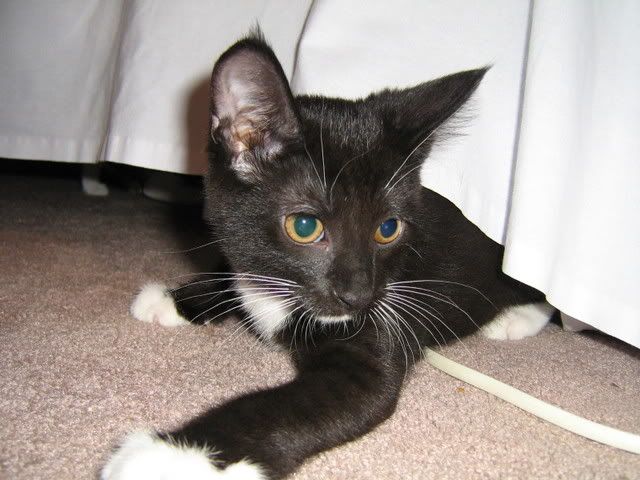 He loves playing with my dog's toys: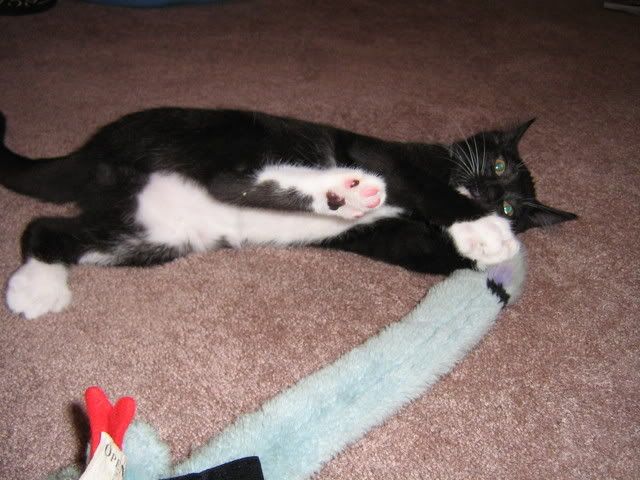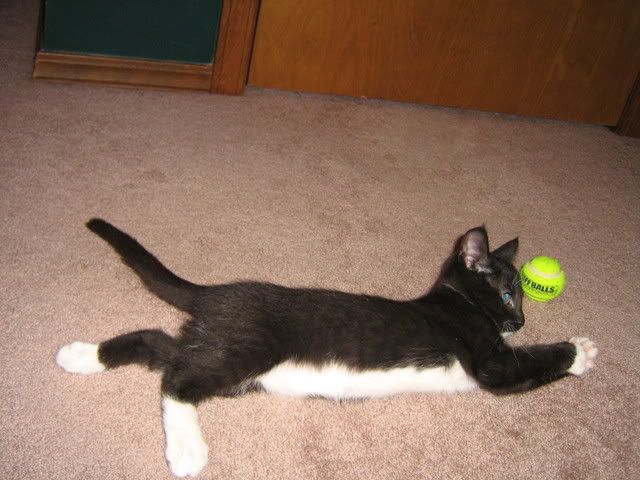 Trip is also my little musician :wink:.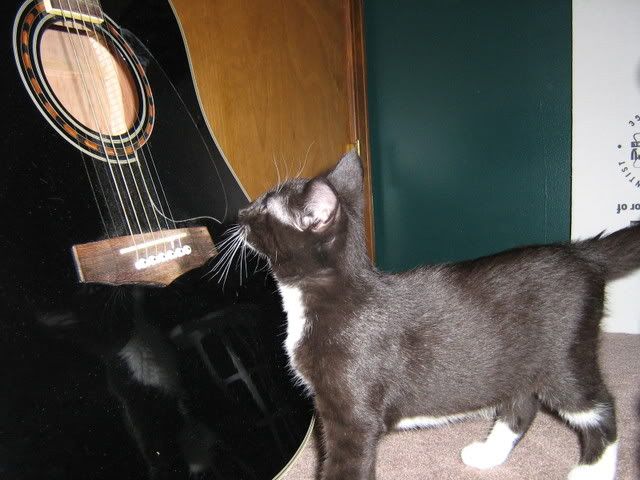 He has a fascination with my guitar. He has learned how to pluck the strings. Seriously. I was surprised the first time I heard my guitar being played by...nobody. Then I realized Trip was standing next to it. :lol: The next time it happened, I caught him in the act and even got a picture of it.
Here he is just checking it out: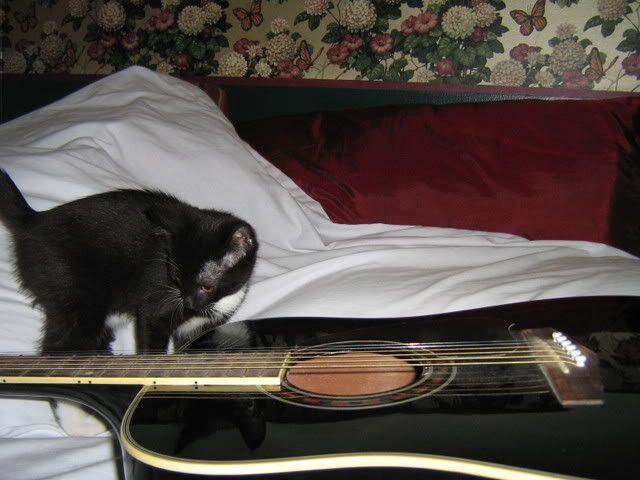 Sniffing it...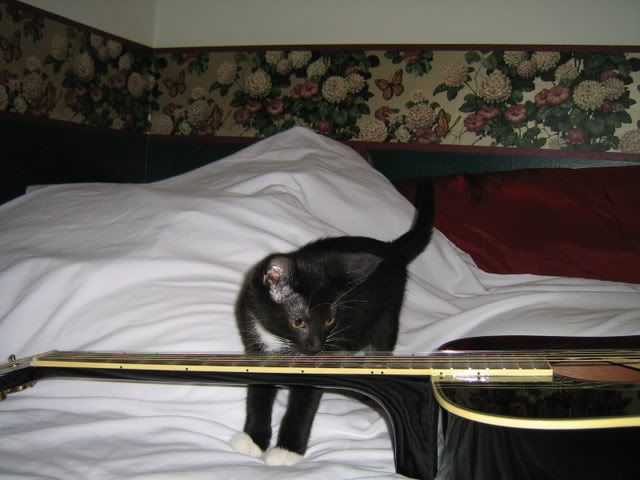 And then..."PLUCK!" Smart kitty. :lol: