Discussion Starter
•
#1
•
Hi everyone,
Here is my Trio, watching something outside at our old place before we moved to Chicago (one of the only times I could get all three in a picture).
My oldest is Max. He's a 16 year old Tuxedo longhair who originally lived with my grandparents before my grandmother passed away. My grandfather was unable to care for him, so he came to live with me. He would be an outdoor cat if I let him, and loves being leash walked outside every other day. He always comes up on the bed at night and wraps himself around my arm for about 30 minutes before laying down at the foot of the bed for the night.
Next we have Holly. Holly is an 8 year old long hair who was adopted from a Delaware human society along with her two brothers, Rufus and Oliver. Rufus passed away from cancer in 2012, and Oliver from cancer as well in 2015, so aside from moving all over the world with me while I was in the Air Force, Holly has been through a lot. She's a diva sometimes, but I wouldn't change anything about her.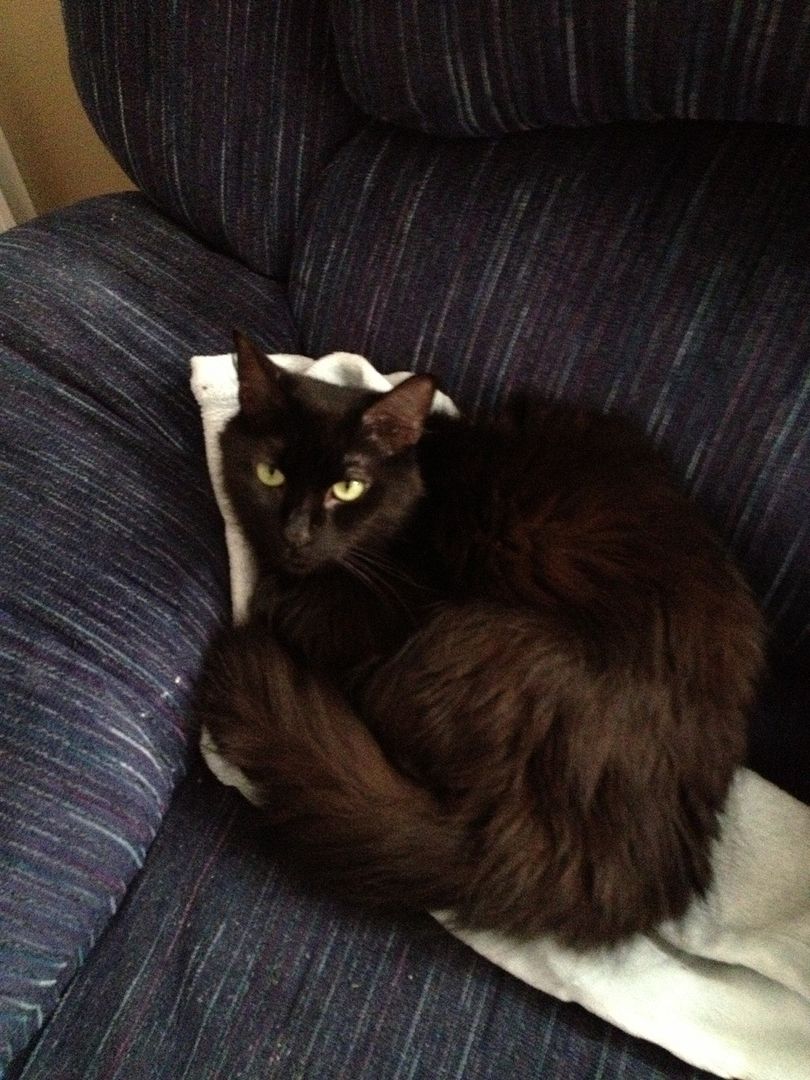 Finally we have Sugar. Sugar is a 2 year old calico, and lives up to her name; she's always full of pep and energy! She was also what I call an "impulse adoption". I happened to be at my local petsmart buying cat food when I saw her rolling around with a toy in the cat adoption section. It was love at first sight, and Sugar came home with me the next day. She redefines the term crazy kitty as she enjoys clawing her way around her scratching post in circles while laying on her side! She's also very much a daddy's girl. I'm the only one who can pick her up, and she sleeps tucked under my chin every night.
Those are my three, enjoy!