Discussion Starter
·
#1
·
After much thought and seeing as how the new name fits her, we've changed Li'l Smokie's name to Momo. Here is a picture of her namesake:
For those of you who have seen Avatar: The Last Airbender, then you know who this is. And if you've seen pictures of my baby girl, you'll have to agree that Momo looks like Momo, especially the expression on her face. The only difference is that the above Momo is a boy while my Momo is a girl. Here's a picture of my girl before she came to live with us: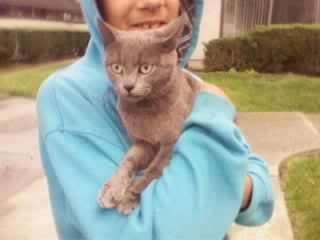 See the resemblence?? Of course, you can't really see her ears here, but they are huge.