Discussion Starter
•
#1
•
This little 3 month old Siamese kitten was brought into my clinic Last Monday with a shattered left elbow and radial paralysis. There was no option but to amputate the arm. The person who brought the kitten in had just found him so he signed him over to a rescue group who picked up the bill. He had his surgery on Wednesday and came home with me on Saturday! I just fell in love with him!
He is coping very well with being an amputee, he can balance to wash himself, scrape in the litterbox, climb and play. He is very affectionate and will sit in my lap and purr for hours. He is also very inquisitive and playful. He is absolutely fearless, which is probably how he got himself into this situation to begin with! :lol:
He gets on very well with my lot. He follows my big boy Thurston around like a shadow and they had their first play this evening. My older guy Kobie is still feeling him out. They only get supervised together time. I wouldn't have introduced them so fast but Thurston seemed desperate to meet him, and wasn't at all concerned by him. No hissing, no growling, no fighting. I guess I'm lucky on this one.
I need help naming him. I'm having the hardest time.
Names in the running are:
Lefty
Sushi
Sully
Purrcy
Pod
Pepsi
I'm open to any suggestions.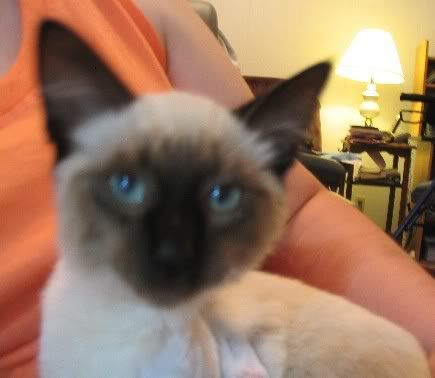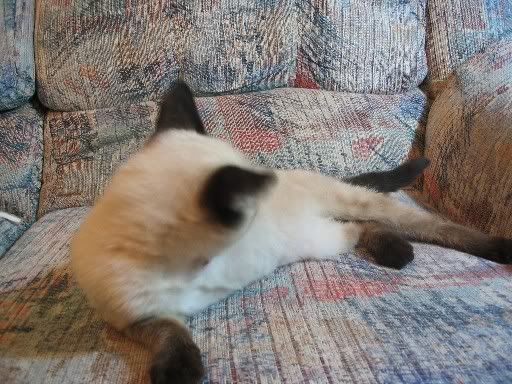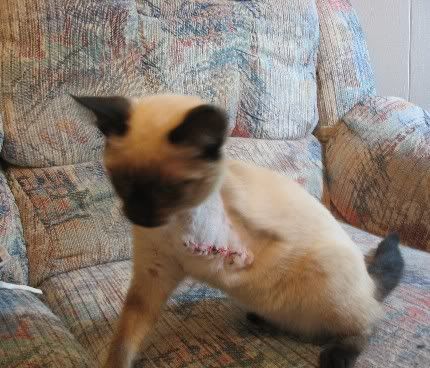 Its hard to get a decent pic as he is a busy little bee!