Discussion Starter
•
#1
•
This is Otis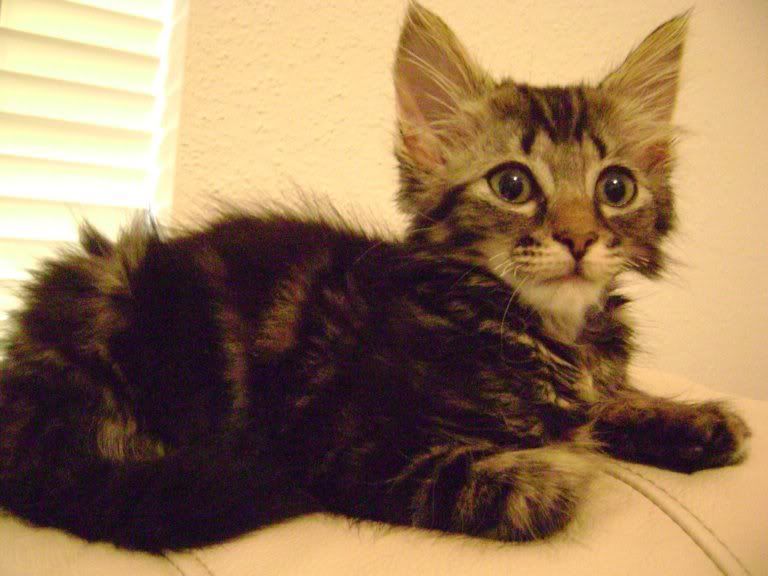 And this is Monkey
My gf and I adopted both cats from the humane society.
Ill start with Monkey, main reason behind her name is because she loves climbing all over my shoulders and likes to sleep up high. Shes a bit prissy but very fun when she gets frisky.
Otis' name is because of the Os on the sides of his belly. I was looking up pics of Mainecoon cats and he looks very similar to them. Do you guys think he is of Mainecoon breed? He is very very laid back, I can hold him like a baby. He also isnt bothered by water at all, its almost as he enjoys it.
Edit: these pics are about a month old, I can post updated pics of Otis posing a bit better if anyone needs in order to find out if he is of Mainecoon breed or not.