Discussion Starter
•
#1
•
4 cat household. 1 male 9 years old 1 female 3 years old and two 4 month old female kittens (not siblings)
I have a small balcony that i use just for my cats with live cat nip and grass and they go out on it almost every day weather permitting.
No problem with jumpers but one kitten does get on the thin railing often and it scares me to death. I will be adding sisal rail or a board to the Rail for grip so falling is less likely and safety. I've today put one of their many cat trees on the small balcony because i had to bring in my rubber tree plant because if the low 40 degree weather at night which had to take up space and i need to put a cat tree somewhere else and i thought the balcony. I've been supervising them on the balcony with the cat tree and it has made them all interested in the rail since they can be on the tree and is the same level as the rail. Besides the rail is the cat tree on the balcony more dangerous?
The cat tree does make them play more on the balcony and causes them to run and climb on tree right beside a story drop. My two adult cats have always had accesses to Open windows and balcony's
So for them to jump is pretty unlikely I'm more worried about the kittens and accidental
Falls.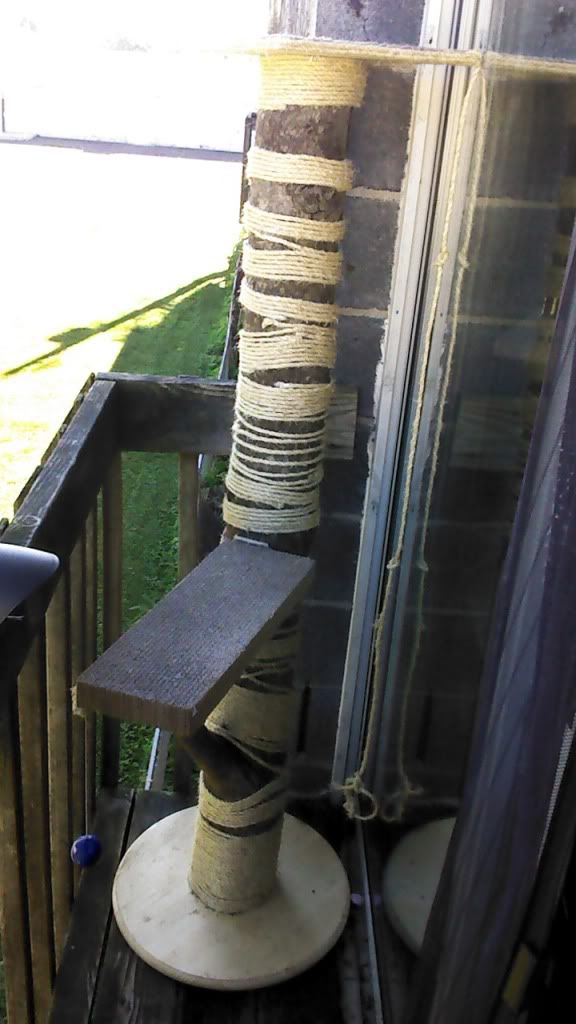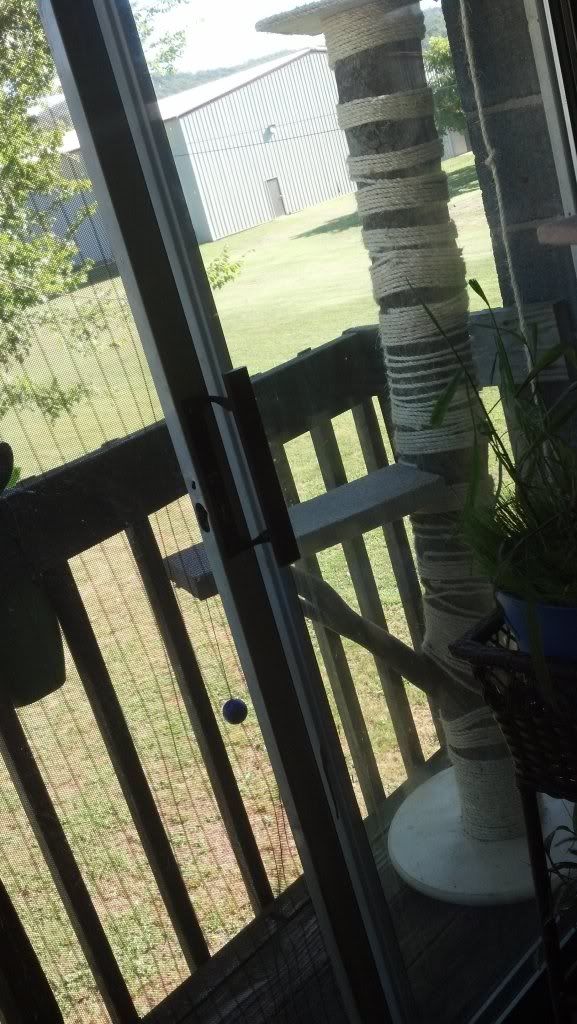 Sorry stuff is all right there in front of the balcony as i said trying to make space for my rubber tree.
Hers a few pictures of my cats.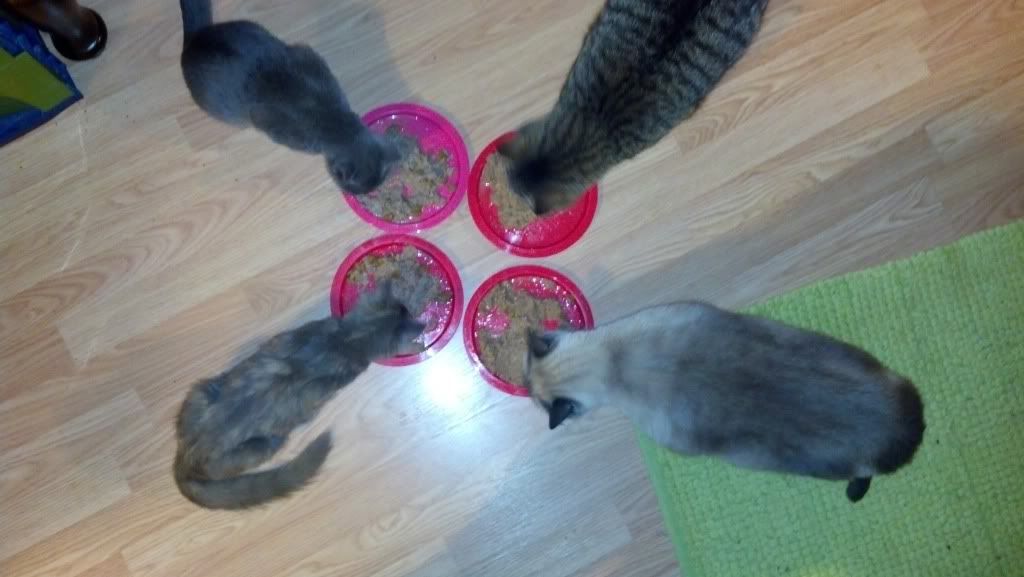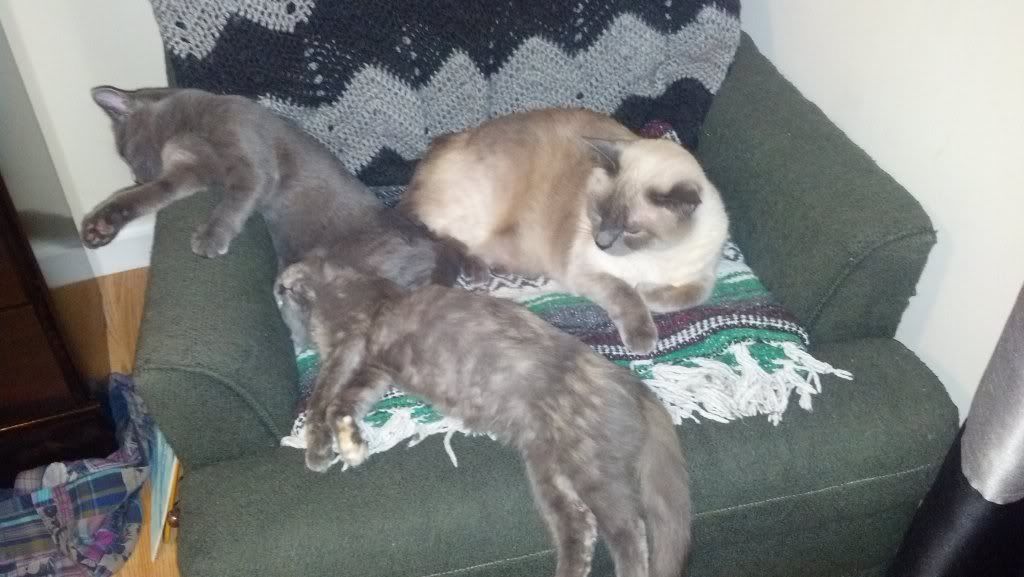 I also have a two wall cat walk. My name is Talia. I have Dellem (my 9 year old) baby kitten aka bobby Keaton or just keaton (3 year old). Then the Little ones are Cassie and calypso.