Discussion Starter
•
#1
•
I'd like to introduce everyone to my furkids!
First is my first feline baby! His name is Tigger and he's a 3 year old DSH that found us. He is absolutely the most perfect cat ever. He loves my 6 year old daughter our 6 dogs and everyone he come in contact with. He is a true joy in our home and we thank God every day to have blessed us with this boy. He brings so much joy to our lives. We hope he will live forever because I can not imagine any cat to ever fill his shoes. I think we may just clone him before he passes because I don't think I could find a cat like him again even if I searched for 100 years!
He's pretty camera shy so I don't have to many good photos of him.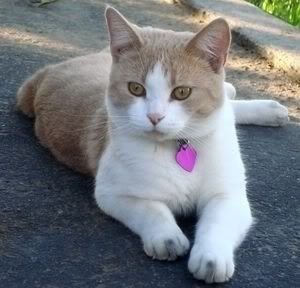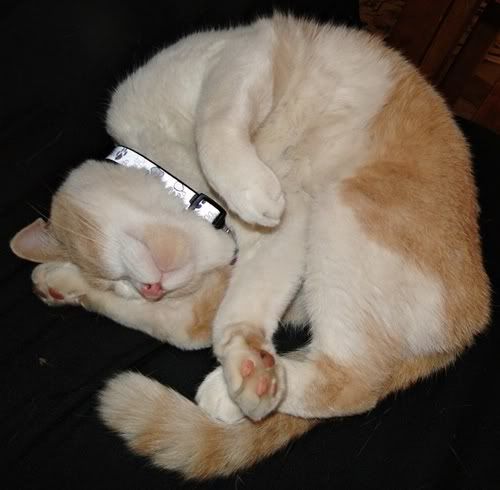 Then there's Emma or demon in Bengal clothing. We got her as a companion for our Tigger but it didn't quite work out that way. Tigger is just a VERY mellow boy and she is off her rocker. She will destroy anything she can get her claws on. She is VERY rough with Tigger so he'll sleep with her but other wise wants NOTHING to do with her. She chews through bags of dog treats eats any food we leave on the table and has destroyed two sets of blinds that we've had to replace. She drives us nuts and we wonder every day why we did this to ourselves. BUT on the other hand when she is snuggly there is none sweeter. She LOVES to snuggle and purr she loves the dogs and is just a gorgeous princess. Regardless of all her problems we adore her and cant imagine our lives without her. She's a camera hog LOL
There there's our 6 canine babies. Bridgette and Teddy the Yorkies, Harley and Roxy the Pugs, Lizzie the Cocker Spaniel, and Bandit the Papillon Mix