Discussion Starter
•
#1
•
(apologies for some of the photos, Ebony thought checking for strange smells and having her back to the camera was more important than letting me get good photos of her)
"*sniff sniff* who has been in MY garden?"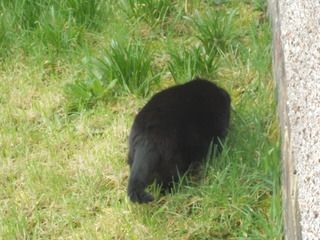 "Next Door Monster you better stay that side of the hedge and not come over here"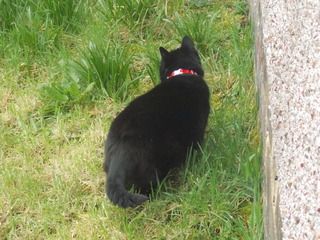 "If I'm crouched down on the path, the Next Door Monster can't come get me"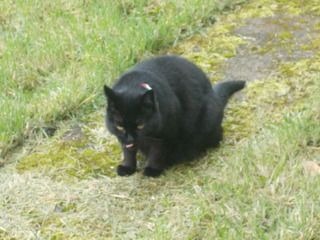 "What you doing Ebony? I was killing catnip mice indoors"
"My tummy's feeling a bit icky, I'm going to have some grass"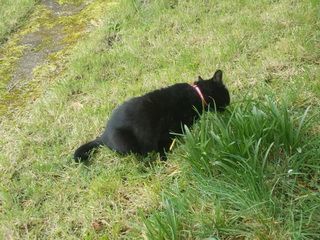 "Why's you eating that, Ebony?"
"I'm going to see what that tastes like"
"I think there was a birdie here" *sniff sniff*
"I found something I want to play with"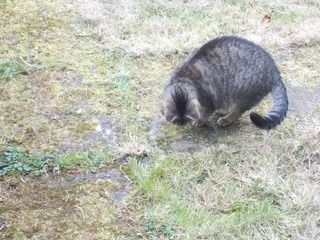 "You are mine, bit of leaf"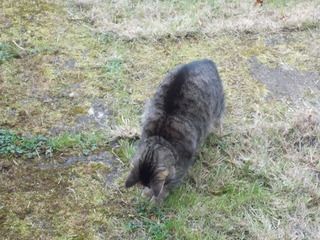 I'm seeing if there's any dead birdies around now"
"I got a dead toy mousie"
"I'm going to get you, you escaped once but never again"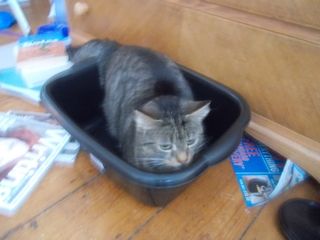 "I got you"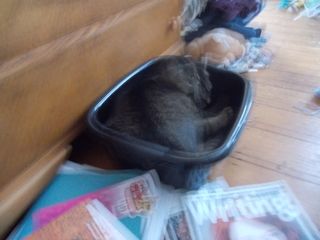 "You can't escape me, I'm invisible in the clean washing bowl"