Finally, I have some new pictures of my little girls from today. They are so difficult to photograph! Especially Tootsie with how dark her fur is. Anytime I catch them in a cute pose, by the time I grab my camera or my phone they've moved or it turns out too dark. So frustrating!
Anyway, here's Ellie and Tootsie doing what they do best... hanging out on their cat tree in the office and looking out the window. :mrgreen:
Tootsie is now 7 months old and is getting SO poofy and plush. She's already Ellie's size and is filling out more than Ellie. I definitely think she's going to surpass Ellie in size, and her fur's volume definitely has already! Her tail is soo thick and luxurious, her fur feels like silk.
Also, please ignore if Ellie's hair around her chest area looks odd... she had some mats and food stuck in her fur so got a really bad at-home haircut! LOL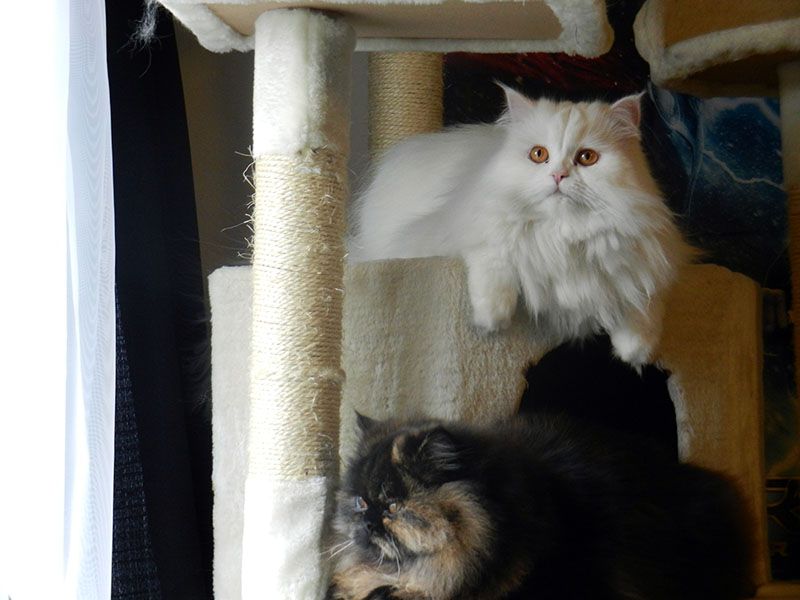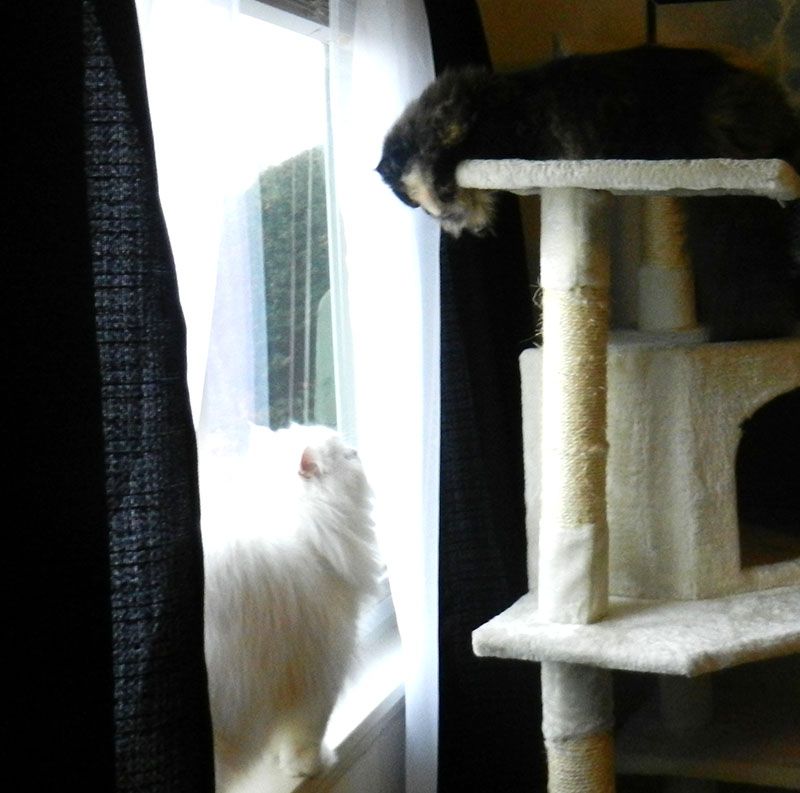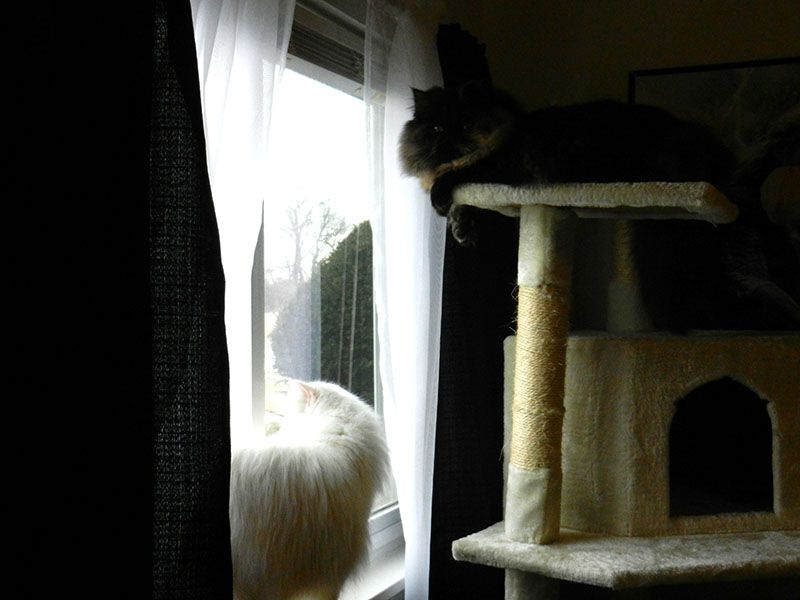 Sorry, some are a little dark of Tootsie still... hopefully I'll be taking some more tomorrow to add! :kittyball