Just a few pics of the boy.
These are from yesterday. He loves to snuggle down into Moxies tail. They are so cute together.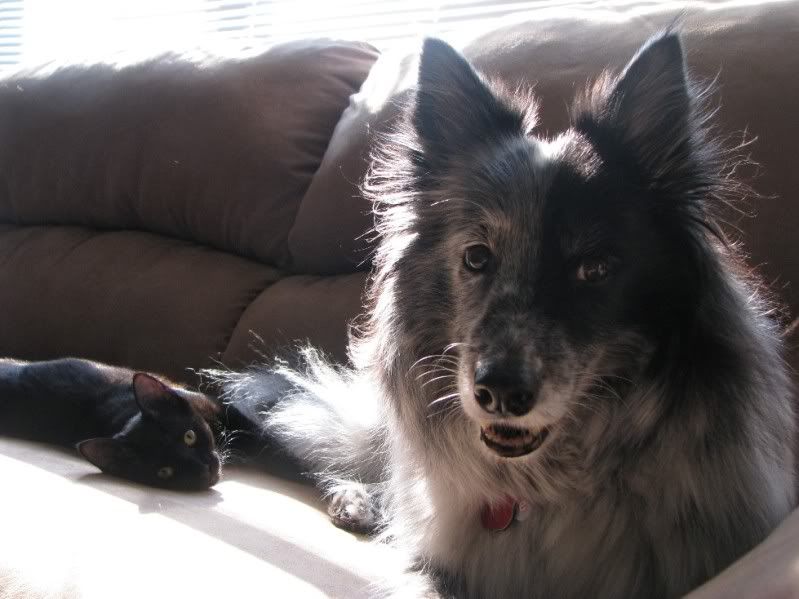 I really love this picture.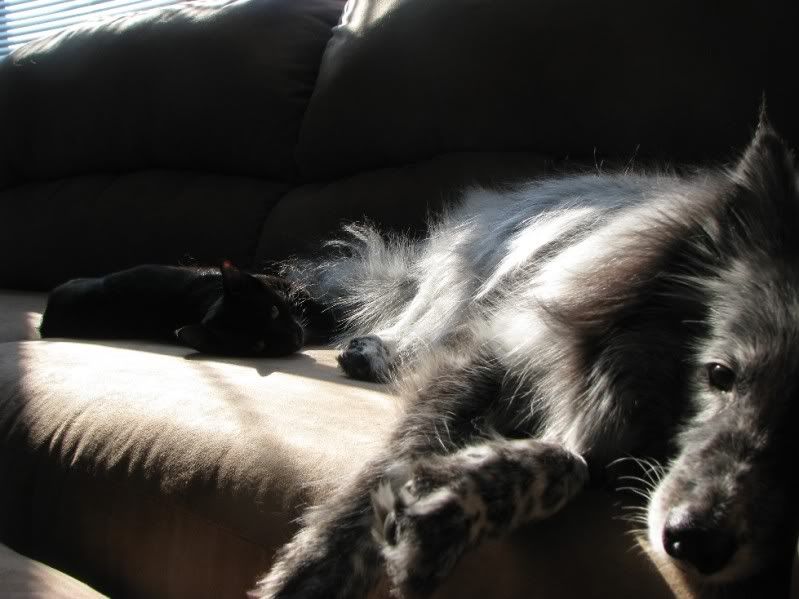 Handsome lad!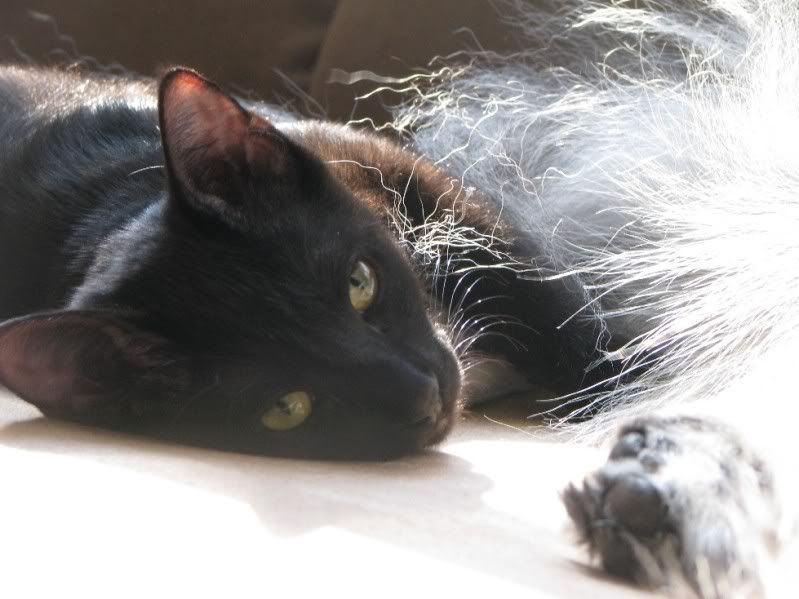 Doing the lesser known Yoga pose, upward facing cat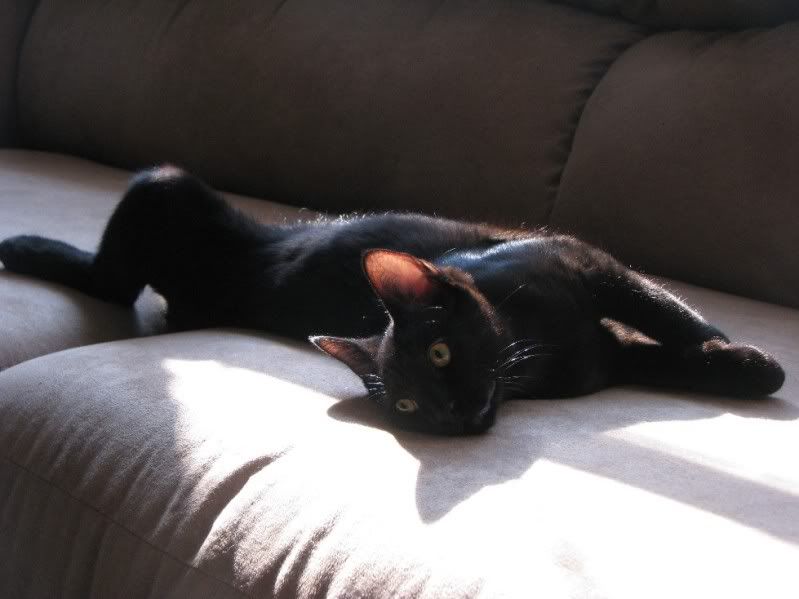 He was neutered tonight at work.
This is a Ninja on drugs.....No pictures please
Waking up
Perk of being a vet tech, I get to be with him the whole time.
He was so sweet the whole time today. He let the doctor rub his belly and was all purrs and biscuits. I was so worried he would be a fractious cat as so many bottle babies are, but he's perfect! I just love him!