Discussion Starter
•
#1
•
So... she's still "not staying" but at least now its not a complete lie - I will be moving out at some point and she will be coming with me. So, technically speaking, she's not staying
Her name is Carson. I tried Carsyn but just didn't like the way it looked. I have a weird sort of affection for girls with "boy" names.
And I thought this would be the cute first picture to post as an official member of the family since it looks so much like one of baby Skylar's first pictures
(Skylar)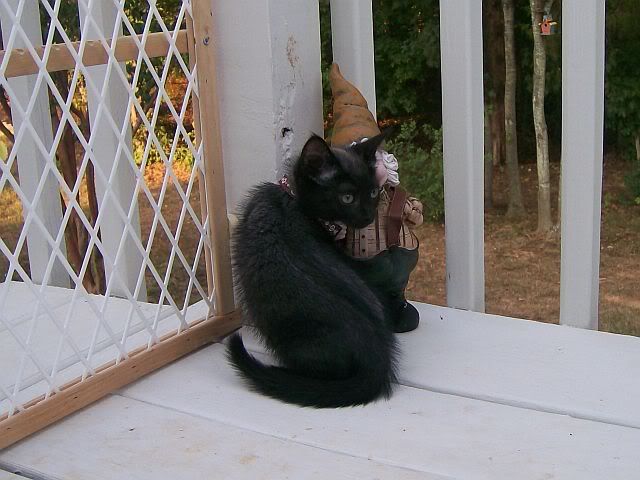 Big sister got a new collar the other day. I bought one for Carson too but even after putting new holes in it, its still way too big for her. But I realized that Skylar was wearing kitten sized collars! So now at least she has one that fits.
And she's already banned from outside play! My mom let Brody and Skylar out on their long lines to play in the grass and decided to let her wander around too. I wasn't home for that. The other day I was on the deck and almost peed myself lauging so hard when she casually walked THROUGH the holes in the baby gate and let herself down the stairs. She did it again yesterday, and I managed to snap a single picture before she decided it would be more fun to RUN through the yard away from me. So no more outside until she's big enough for a harness!