Discussion Starter
•
#1
•
I won't inundate you this time.
First is Sully and Ninja sharing the top rack of the cat tree. I like this pic because you can't tell which tail belongs to who?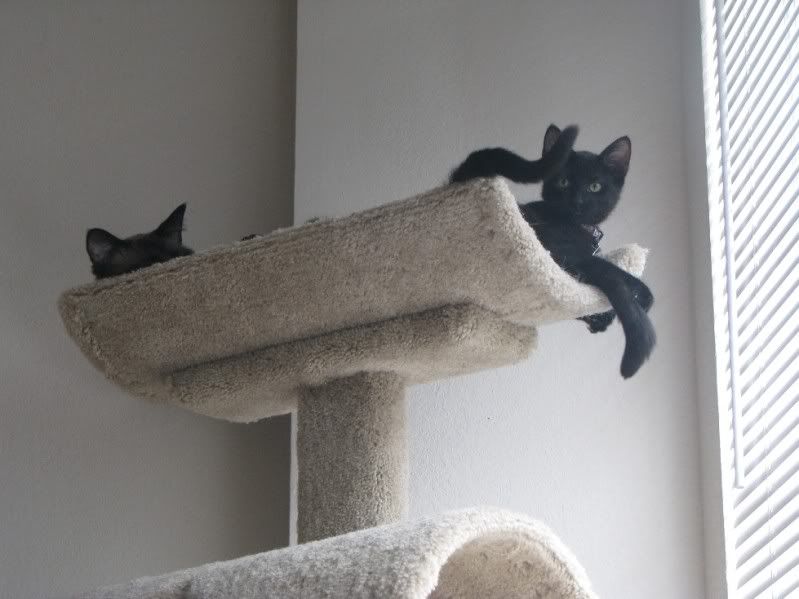 next is Sully. This just cracks me up. He looks like some kind of Comando cat plotting a sneak attack from above!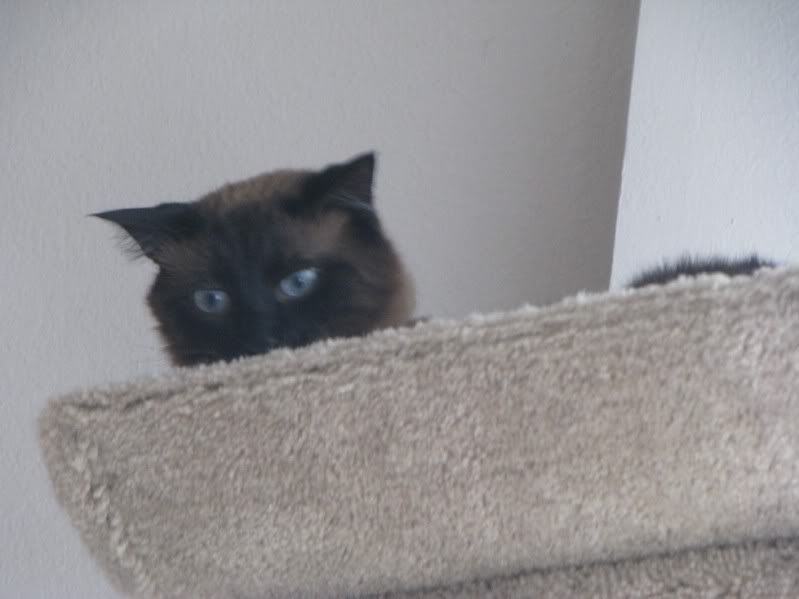 Finally, this is where Kobie rests in my new apartment. I say good morning to him every morning. He has a great view out the east Window. He would have loved it here. Rest in peace sweet boy.