Discussion Starter
•
#1
•
Hello all! I haven't been here in a bit. Finnick is doing well, for those who remember him (he developed IBD but no longer has symptoms thankfully!). Anyway, I decided to show off our newest addition to the family.
Little Annie! We honestly walked into PetSmart to pick up Finny some more food and walked out with a kitten that they were adopting out from a humane society two counties over. She's fierce, playful and isn't afraid of anything! Here's some pictures.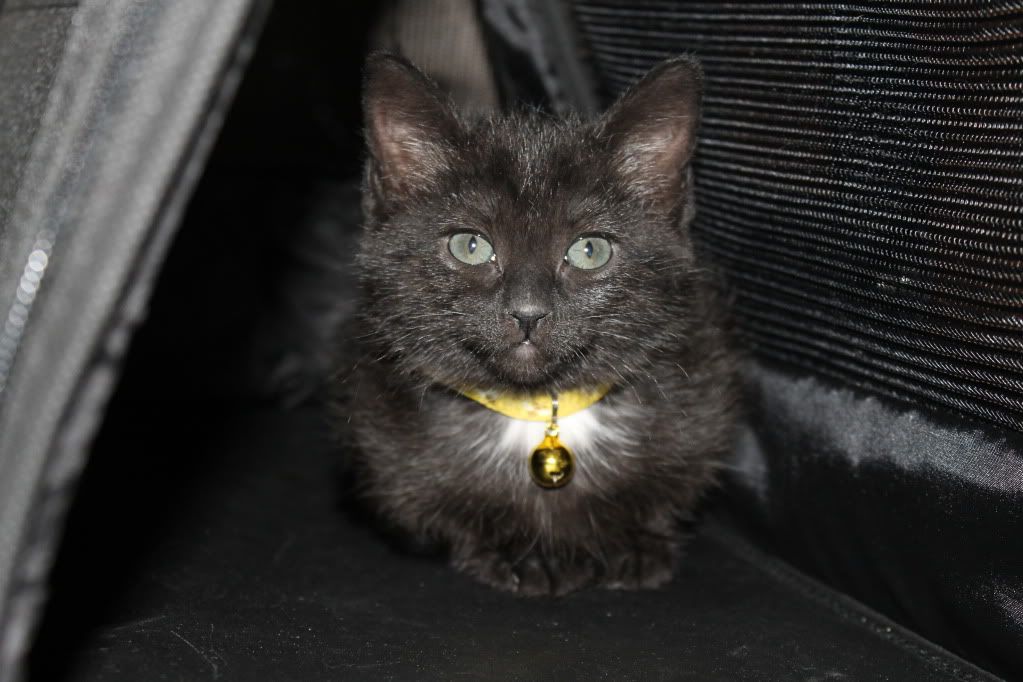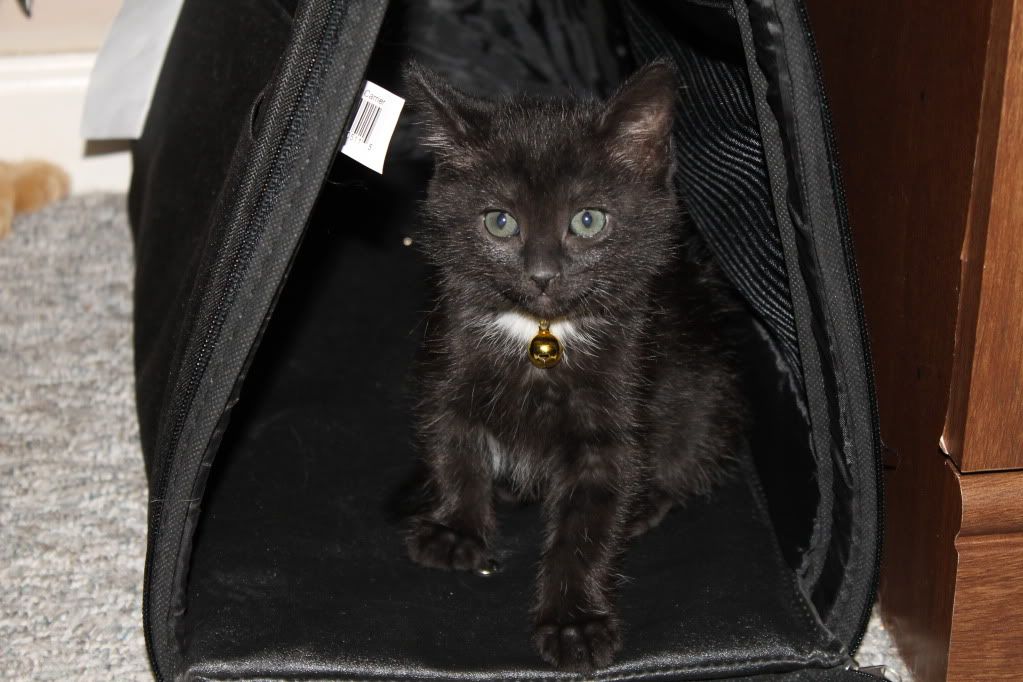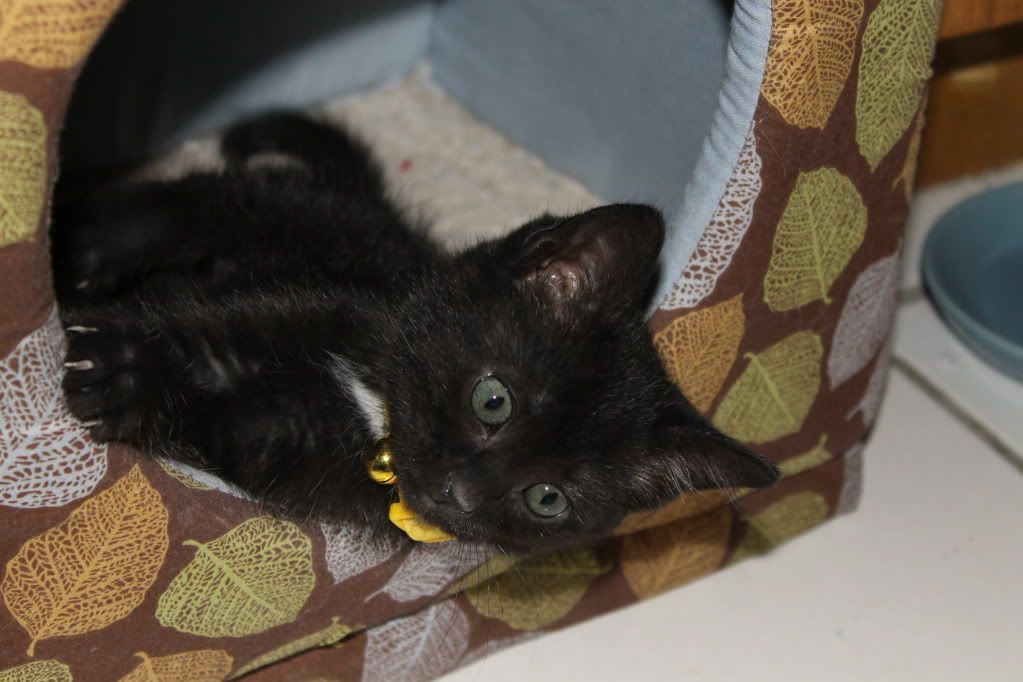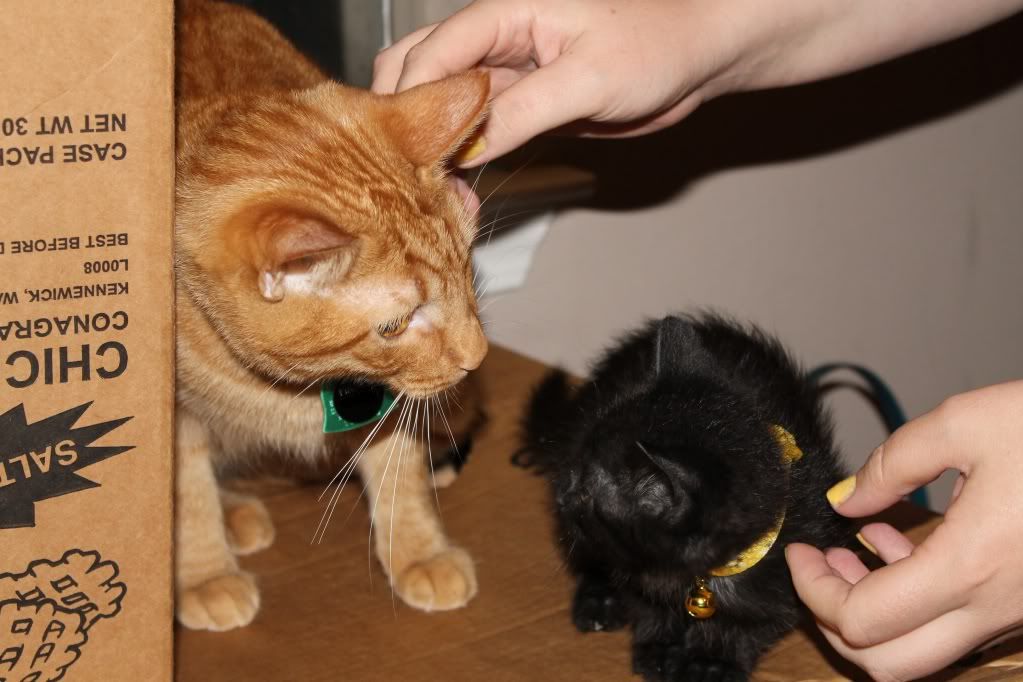 You can see Finnick's gotten a lot bigger now. He's eleven pounds of pure baby (seriously, he's a big baby!). Right now we are keeping her in the bathroom until she is a bit bigger and the two are used to each other. The PetSmart people told me she is 8 weeks, but I'm thinking she is a tad younger than that. She's incredibly small! Finnick is not sure what to think yet. He's mostly curious and really wants to play, but she is so tiny that I'm afraid to let him right now. He could easily hurt her.
Also, we named her Annie to match Finn. Finnick is named after a character from The Hunger Games Trilogy who loves a woman named Annie. We thought it appropriate that they be a matching pair. Plus! Annie has dark hair in the book (Finnick has bronze), so we thought their names befitting.