Discussion Starter
•
#1
•
I got a package from home yesterday, and of course the whole gang had to investigate the contents, claim the box and have a peanut party! It was hilarious to see ALL the cats, big and small, go nuts over the styrofoam peanuts, the bubble wrap, a strip of cardboard... why I even bother to buy them toys I wonder :roll: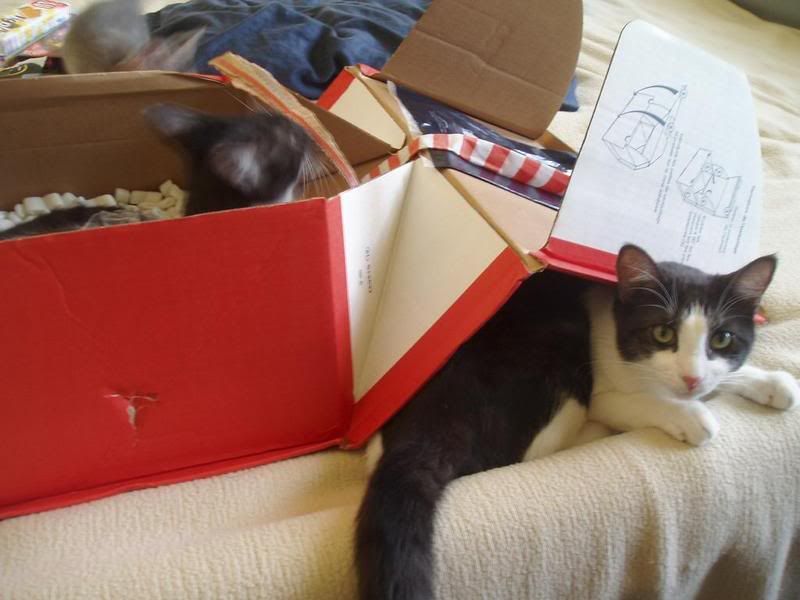 The joys of a new place to hide...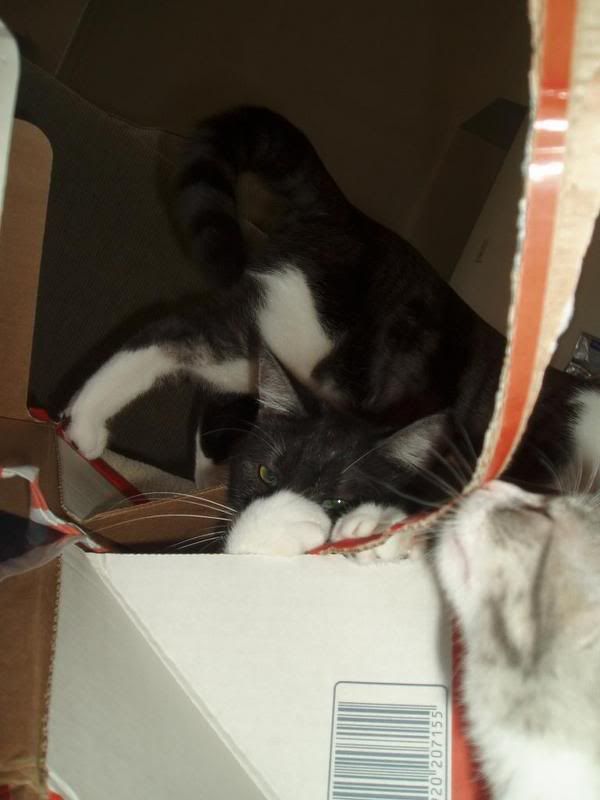 - Hmmm... this is good carboard!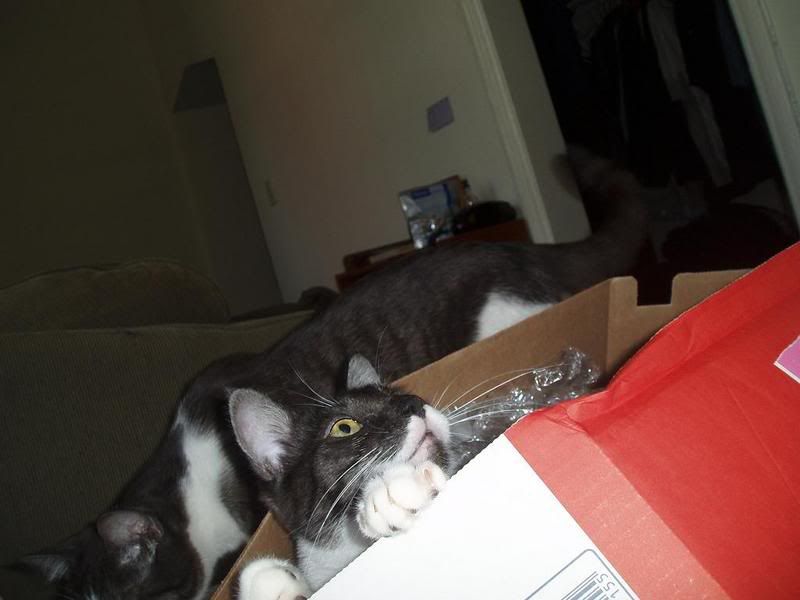 - What? More carboard? Where?!!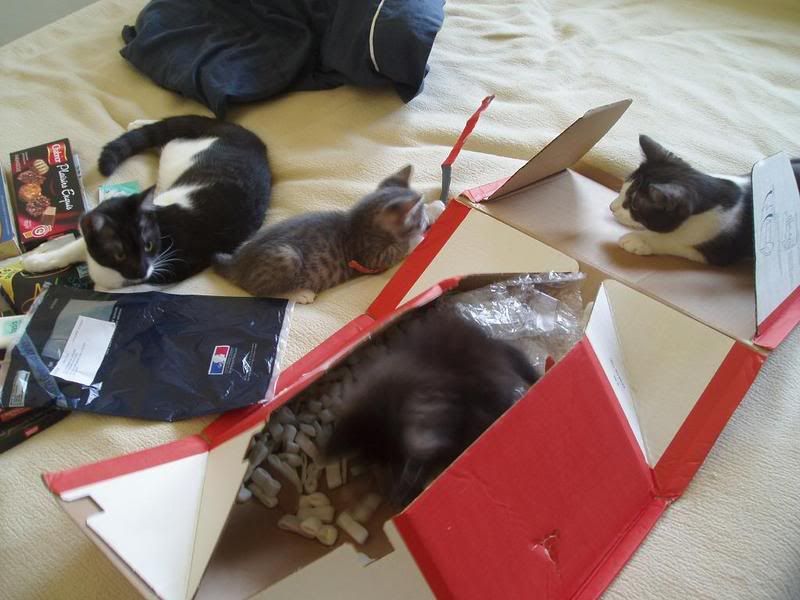 The big cats are not happy with the monkeys' invasion of the package castle.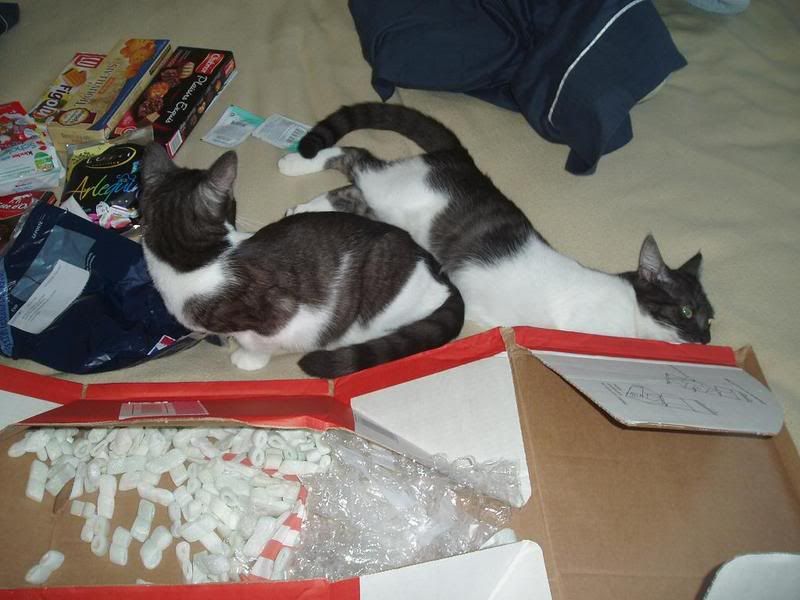 Isis stares in disbelief...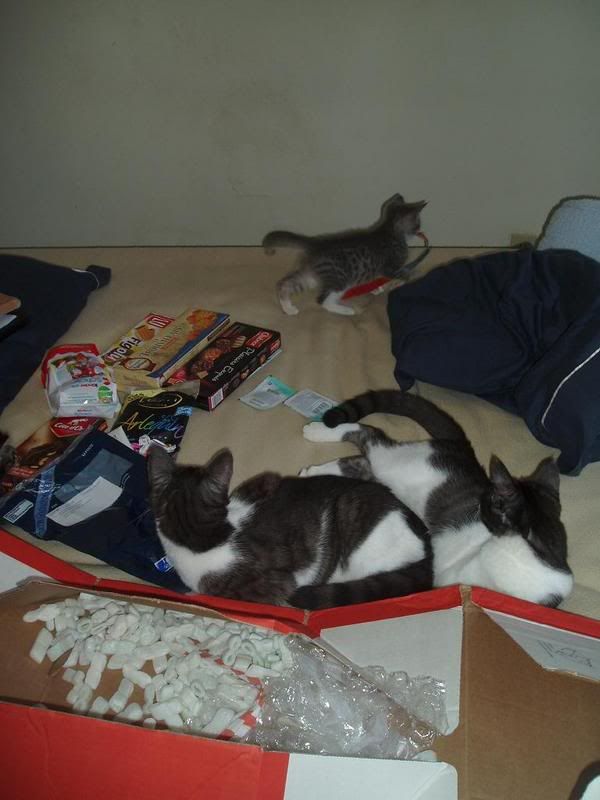 ... as Obi makes an escape with the best cardboard string ever!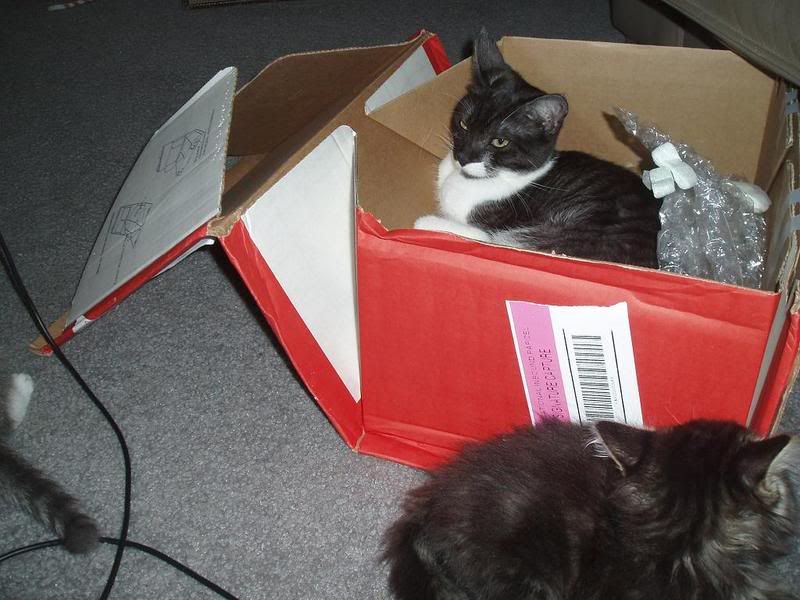 In retaliation, Mew claims the box for herself...