Discussion Starter
•
#1
•
We had a rare sunny day over the weekend so I got out my new fancy camera and got some lovely kitty pics
Doran and his current favorite toy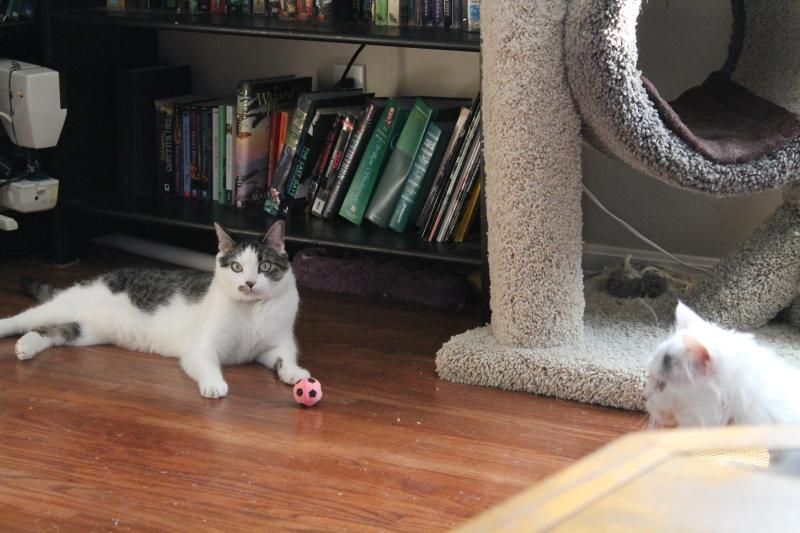 Jitzu, debating whether it's worth the fuss to get up and swat at Torri...
Torri made a silly face! I caught her mew on camera
And a pretty one
Muffin making a cute face
Doran's cute face only happens when he's NOT looking at the camera...*sigh*
Awake pretty Jitzu
Action shot! Muffin showing off his great 'come' in the backyard - running to me.
Handsome Muffin in the snow
Doran playing peekaboo. He didn't want to come inside, so he hid behind the tree.