Discussion Starter
•
#1
•
It's taken awhile but I've finally started uploading photos onto PhotoBucket to show off on here. Hehe.
Samson:
A few weeks old, sleeping on my lap during one of the visits I had before he was old enough to come home with me: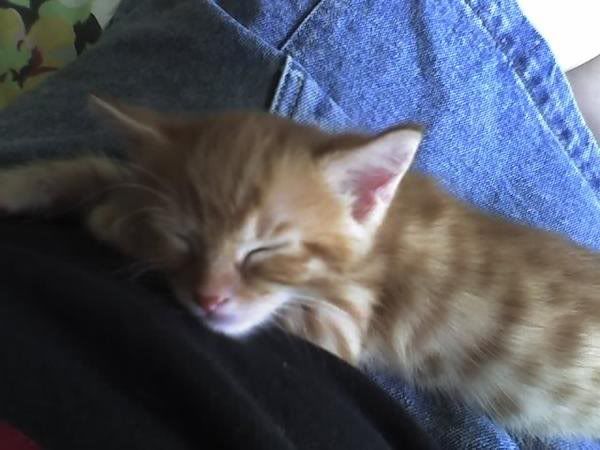 One of my fave's from when he was a kitten: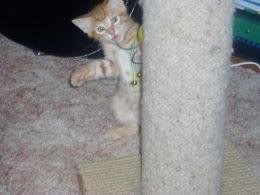 He loves being up high:
Big stretches: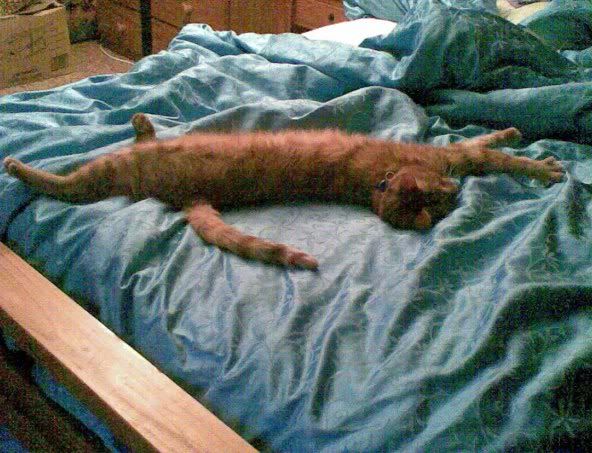 When he was about 1, I taught him to sit & give Hi-5's.. This one was taken a few weeks ago =)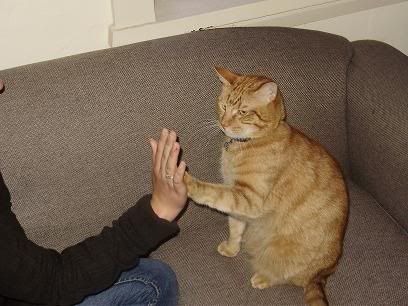 Meeka - was a few months old when we adopted her so there's no really young pics of her but you can see how much she's grown in the 4 months we've had her =)
The day we adopted her.. How could you not take this adorable little thing home from the pound??:
Exploring on her first day at home:
Just woken up:
Hanging out in the basket/bed:
Posing.. Just a few weeks ago:
This was tiny Meeka
hissing
at poor Samson, who just wanted to be friends - their first meeting.
Then she got less scared of him and started following him around & copying his EVERY move.. They were still a little unsure of each other though (excuse the bad quality of night mode on my phone!):
But now, you can either find them playing/wrestling together: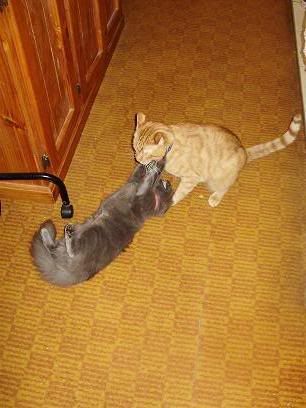 Or hanging out on the lounge:
Or even snuggled up in bed: